I hope you all had a very nice Easter weekend! We really had a great holiday, and it was hard to see Eric off to work again this morning and know that it's over. I just love our family time so much!
But now it's time to get back to work catching up around here. I'll share all about our Easter weekend in time, but first I want to catch up on recaps that are far more overdue. I'd like to start by sharing a very special evening that Ellie and I spent together: Girls' Night Out at Chick-Fil-A!
I've been itching to find an opportunity to get some one-on-one time with my best girl, so when I saw Chick-Fil-A advertising a girls' night out event, I had to make it happen. That meant pumping milk for E.J. so Eric could put him to bed (the first time anyone else has put him to bed), and talking it up to Ellie for a day or two in advance. By the time our date night rolled around, she was pumped to go out and "be girls 'tagedder.'"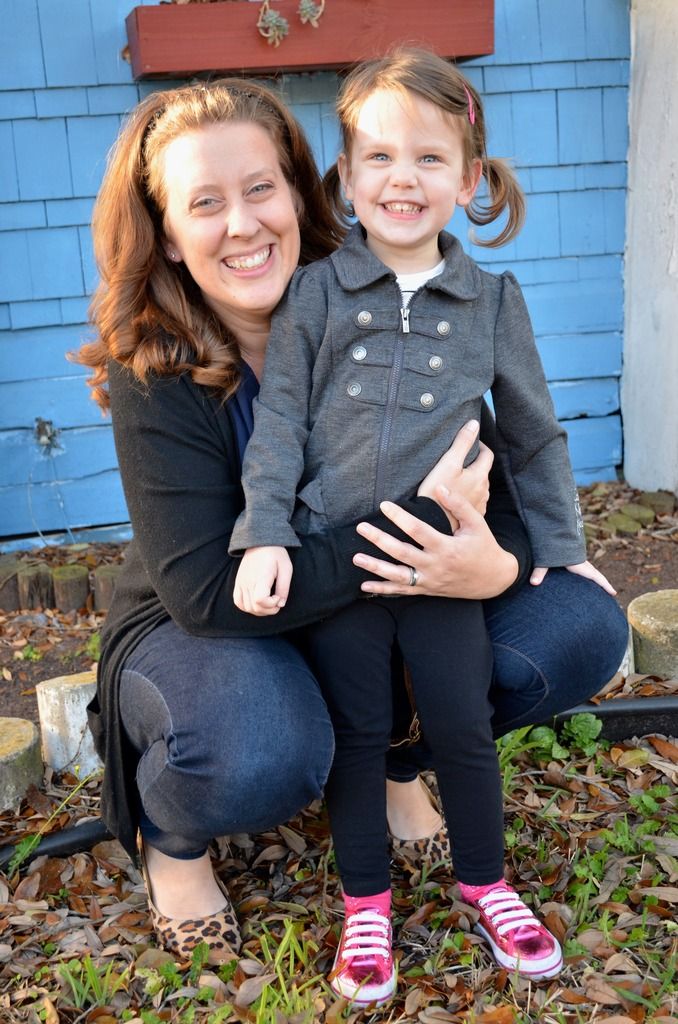 When we got to Chick-Fil-A (or, as Ellie calls it, "the french fry store"), we first did a loop around the outdoor event set-up to see what was on tap for our evening. Then, while the line was still short, we stopped at the caricature artist.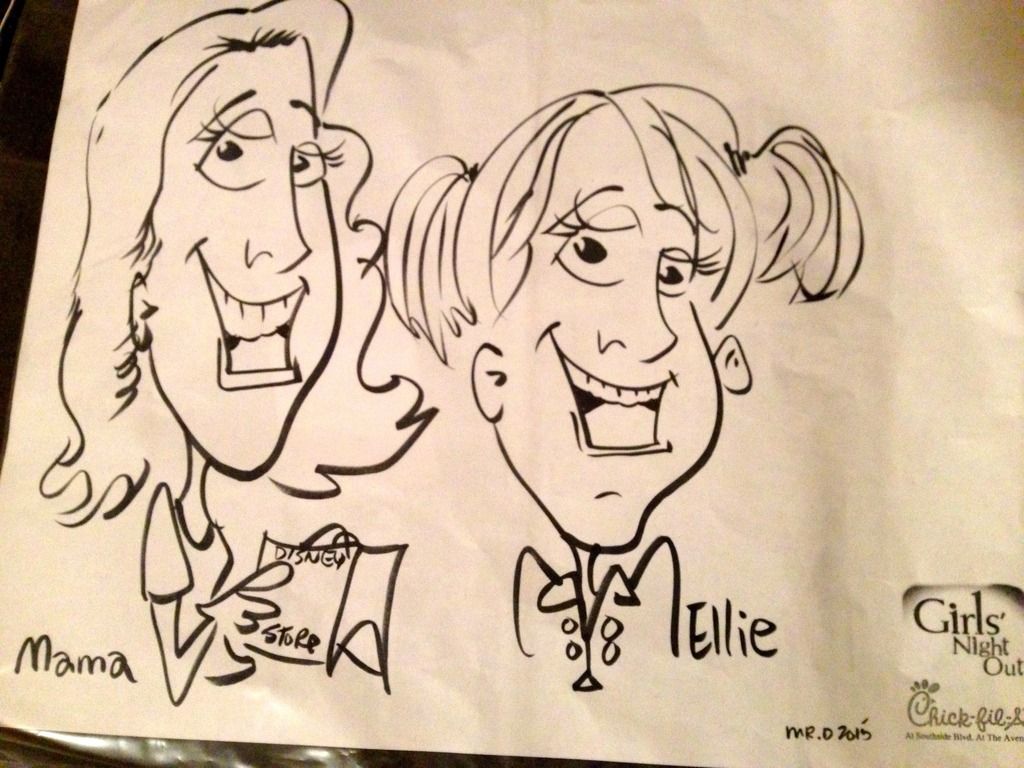 After that, we went inside because Ellie was ready to eat some french fries, as promised.
Ready to find some french fries!
We made a slight detour for a photo with "Princess Cow"...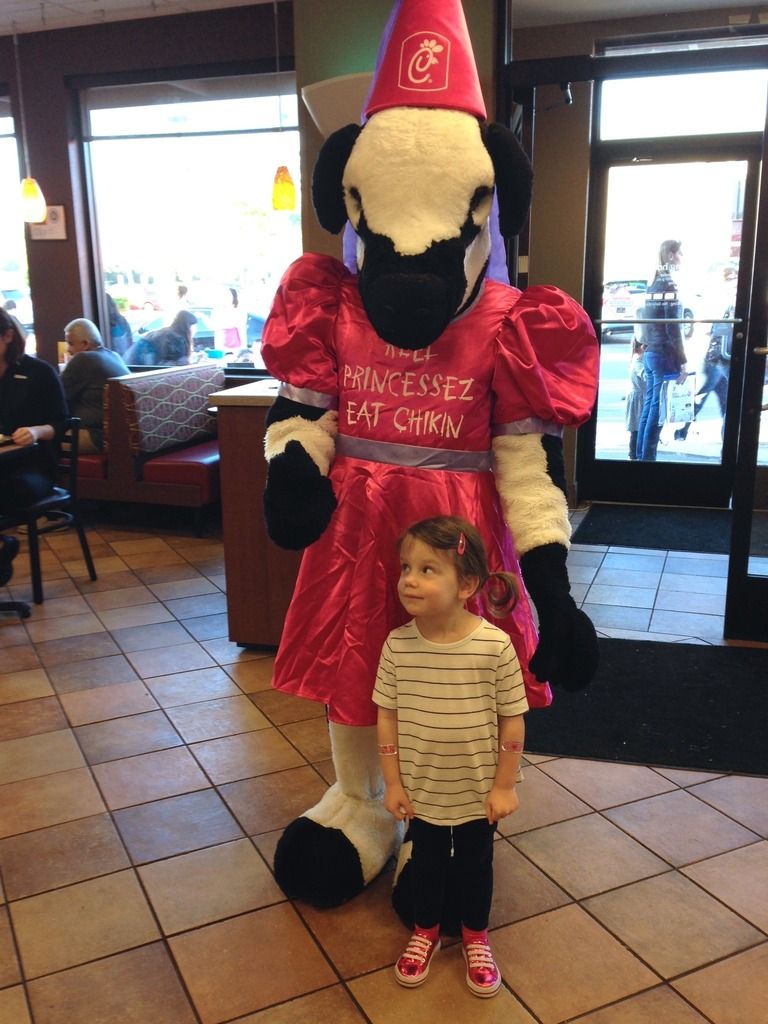 ...then got our food and ate together. It was a special treat for Ellie: both french fries
and
her very own sweet tea! She doesn't eat chicken (she might be the only toddler in the world who won't touch a chicken nugget), and she was too excited to eat any of the extra food I brought from home, so her dinner that night consisted almost entirely of just sweet tea and french fries. I'm totally nailing this parenting thing.
French fries have been acquired!
After dinner, Ellie was itching to go play in the playspace, which was completely overrun with a billion kids who were far too old to be in there. Ellie didn't seem to mind, but I spent the whole time trying to make sure she didn't get trampled. It was quite relaxing.
Not pictured: what seemed like 50 twelve-year-olds literally scaling the sign that said "Must be under 3 years old to play."
Finally I convinced Ellie that we should leave the Playspace Of Certain Doom and see what else was going on outside, which was quite a lot. In addition to the caricature artist, they had a mobile clothing boutique, face-painting, and all kinds of vendor tables (plus an ice cream sundae station inside). We made our way around the tables, checking everything out. We stopped at a Jamberry table and tried a sample, which thrilled Ellie to no end.
Putting the nail art on her fingernail herself! She LOVED this.
We also stopped at the YMCA table, where Ellie was able to make her own necklace. This also was a major highlight of the night for her.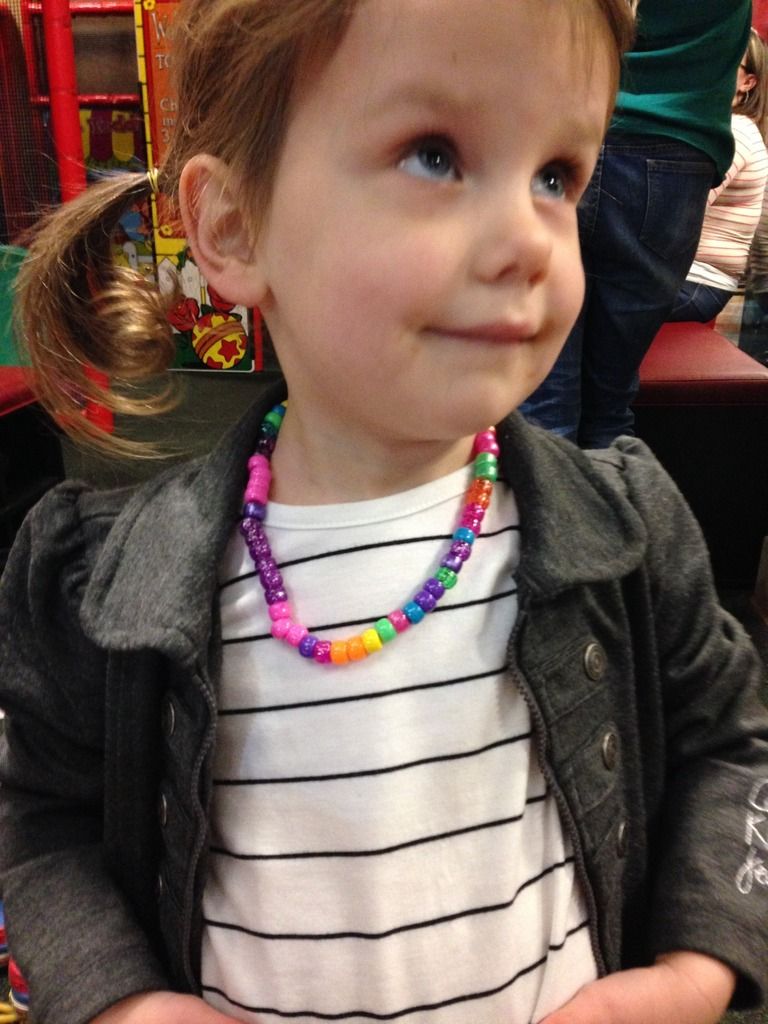 We also purchased a book from one of the vendors, then we decided we should probably call it a night.
It was so much fun to have that one-on-one time with Ellie! As much as I adore my E.J., I miss that "girl time" with just Ellie. Since E.J. has been born, Eric and I have sort of adopted a "divide and conquer" approach to parenting, and he generally takes Ellie while I handle E.J. That has left me missing my girl a bit, and I was so glad we had that night to spend some time together, just the two of us. I think Ellie really enjoyed it, too!