The Week of Water Baby continues here today!
Last week we finally dragged Ellie's baby pool outside and filled it with water (until this point, she has been practicing climbing in and out of it in the family room). We threw in a couple of water toys (and made a mental note to pick up a little beach ball) and let her have at it. You'll be shocked to hear that she loved it. She played with the toys and did a lot of delighted splashing.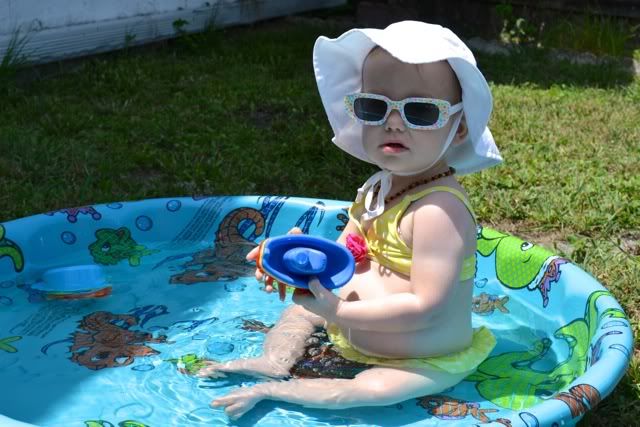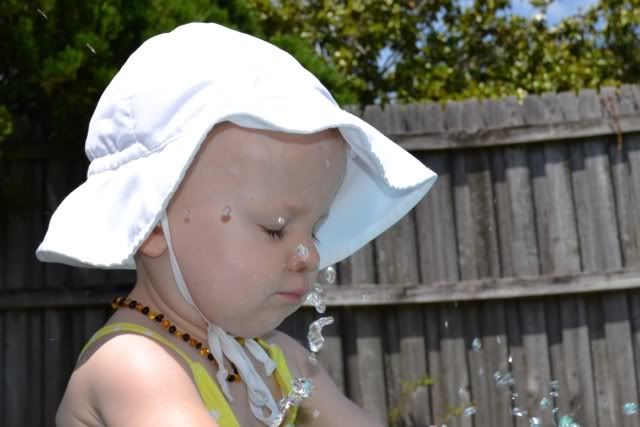 Eventually, however, she realized that she was outside. And you know what lives outside? Her Cozy Coupe. And that girl loves nothing more in the world than pushing and/or riding that Cozy Coupe around the yard.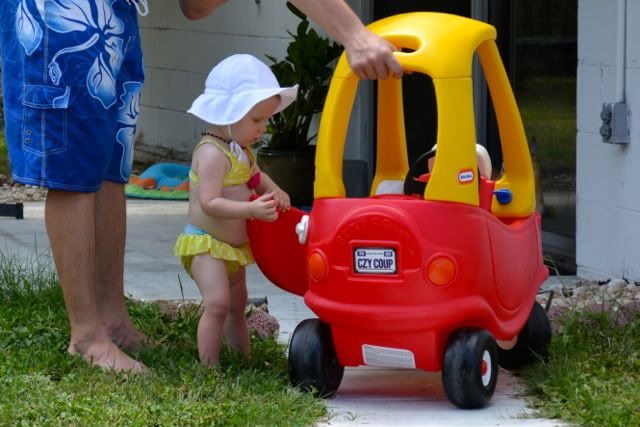 She has figured out how to open the door and climb in and out, so that is a big part of Coupe Time these days.
As a side note, in case any of you have wondered about Achilles since his dramatically decreased blog presence in the Era of Ellie, he's still around - mostly trying to stay out of Ellie's way while still being near the family.
After Cozy Coupe time, we hopped back in the pool for a bit before wrapping things up. And then, we literally wrapped things up for some nice Mama and Baby snuggles.
Overall, the maiden voyage of the baby pool was definitely a success. I think Ellie and I will have lots of fun splashing around on hot afternoons this summer!