I just had to mark the day: it's my seventh blogiversary! I have been logging our lives here for seven years as of today. I sooooooo did not expect it to go on this long. I don't know how much longer it will continue in the future, but we're taking things day by day and today is NOT the day we wrap things up.
As always, thanks for sticking with me and reading my words and sharing in our experiences. I have loved these last seven years with my husband and our little family, and I'm so happy to have been able to share it with our family and friends.
So, onward!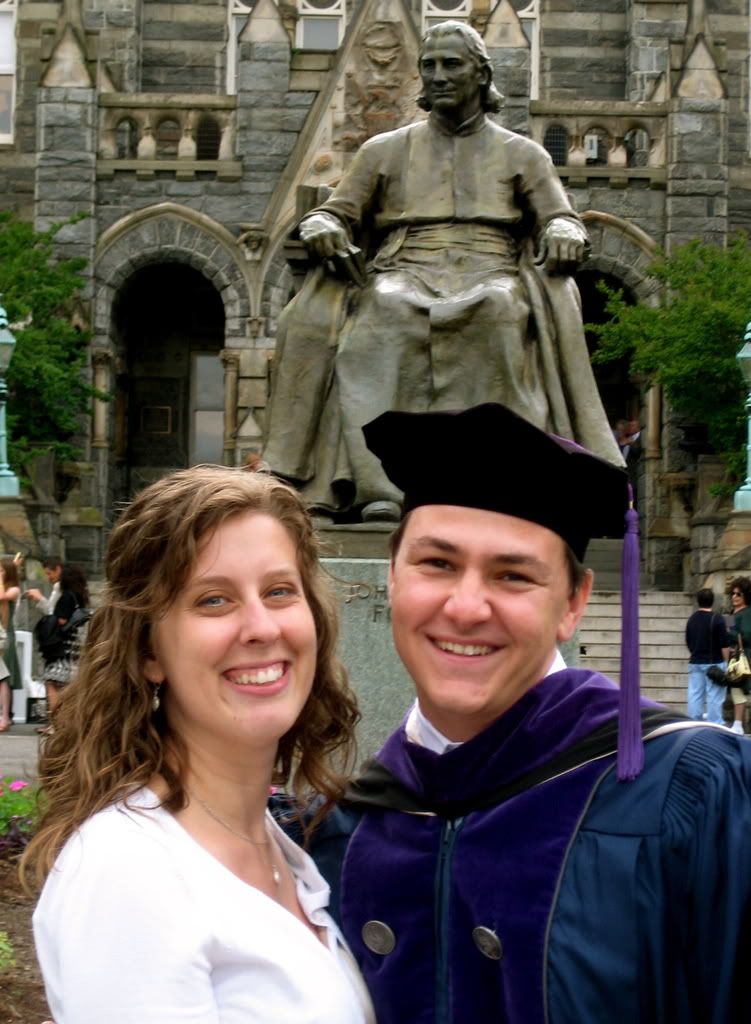 One of the very first photos of Eric and me I ever posted on here, after his law school graduation in 2008
And, our family now, seven years later!