I just "celebrated" St. Patrick's Day on the blog yesterday, but today we're jumping ahead and catching up to Easter in preparation for this upcoming holiday weekend. We have a lot of fun family time planned for the coming days, which should be very nice.
In the meantime, allow me to share with you this year's Easter Bunny Photo. First, a look at years past, because Ellie has always been a big-time fan of the Bunny: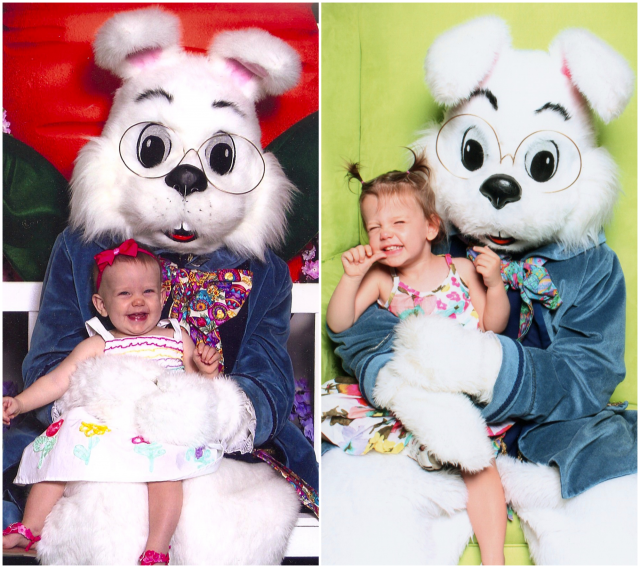 Ellie and the Easter Bunny in 2013 and 2014. She LOVES HIM.
This year was no different. Ellie literally hopped up to him when our turn came, and greeted him as an old friend:
E.J. was also pretty pleased with his first Bunny encounter, but unfortunately, we weren't able to capture his grins on film!
And when it was time for the official photo moment, these kids really amped up the sweetness, leaving us with this precious picture:
These two, man. They're going to do me in one of these days.
Happy Easter!