Ellie is in a very serious dress-up phase right now. I mean, it's
serious
. She fell in love with her Anna dress during our January Disney trip, and basically lived in that one for a long time. It is still a regular go-to, but other favorite dress-up inspirations in the mix include Minnie Mouse, Daniel Tiger, Katerina Kittycat, Doc McStuffins and current favorites Rapunzel and Elsa.
A sampling of Ellie's favorite costumes
As a side note, have you ever attempted to potty train a little girl who is in the throes of an "all princess dresses, all the time" phase? It's an art. Each potty trip is a lot like helping a bride to the bathroom in her gown (shout-out to all the former bridesmaids out there, because you know what I'm talking about), and you'll find yourself saying things like, "Be careful not to let your Elsa braid fall in the pee!" and other such totally normal sentences. It's still a work in progress over here!
But anyway. Ellie is a dress-up queen. I mentioned that one character in the rotation is Katerina Kittycat, the ballet- and tutu-loving kitten from
Daniel Tiger's Neighborhood
. A few weeks back I picked up an adorable little bathing suit at a consignment shop for Ellie, and that bathing suit has a little tutu. That kid
immediately
put that thing on, called herself Katerina and went over to E.J.'s Pack-N-Play to start doing barre work.
So, when we went to St. Petersburg for a few days over spring break, I knew I had to pull out the old ballet recital costumes stashed away in the closet of my dad's office. I pulled out two in particular: a blue one that belonged to my sister, and a purple one of mine.
This was probably roughly 1990? That's me in the pink and my sister Heather in the blue!
This was my very first ballet recital!
I just knew Ellie would love them, and love them she did. First she put on the blue costume of Heather's, which she called an Elsa dress because it was blue and sparkly.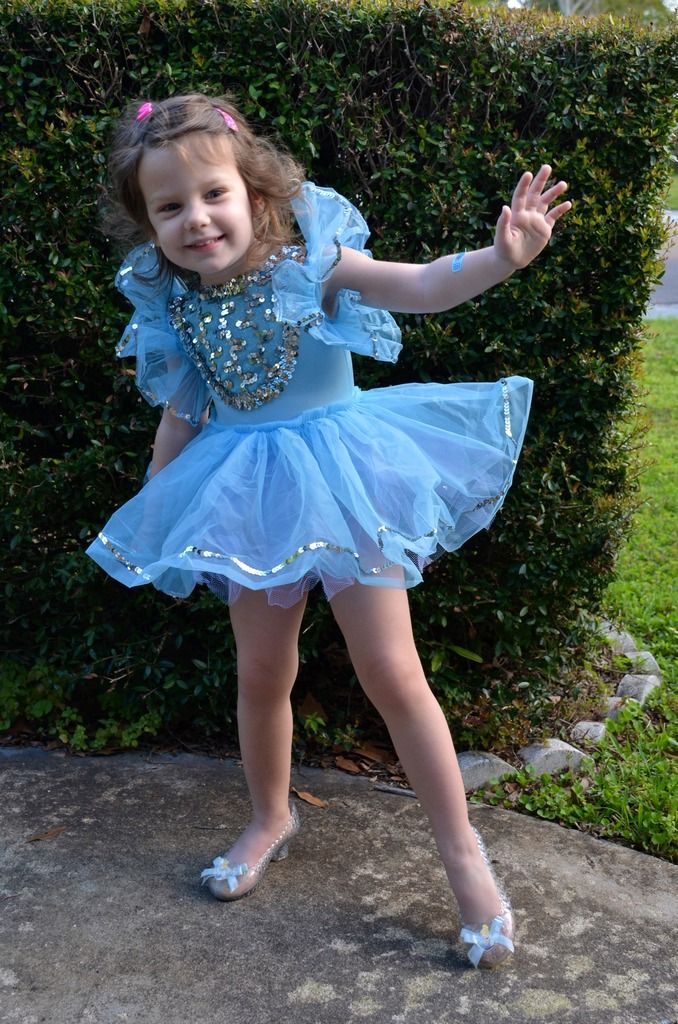 She's so happy right now.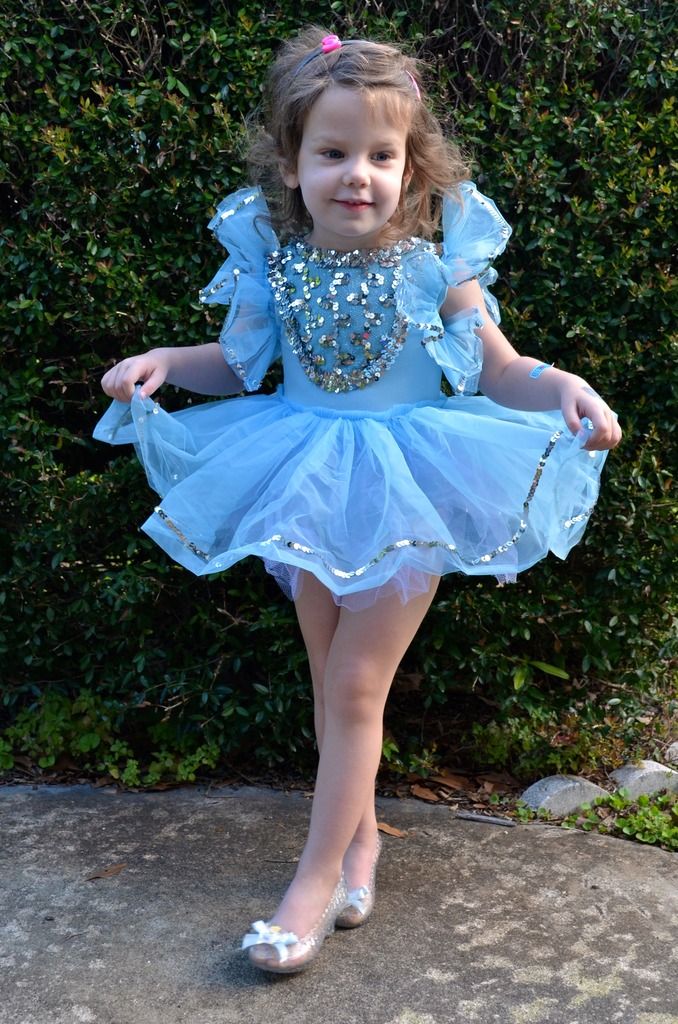 Then I showed her that my old purple one had "gloves" and she was gung-ho about that, because, again: Elsa.
It was so much fun seeing Ellie wearing these old costumes, and she really loved her ballerina-wear during our visit! It's a miracle that we were able to leave the costumes at Papa's house rather than bringing them back with us!
I have really got to get that girl into ballet classes of her own!