Our actual Easter Sunday was a pretty quiet but very nice little family day. First things first, the kids got their Easter baskets. (Well,
actual
first things first, Ellie put on an Elsa dress, because priorities.)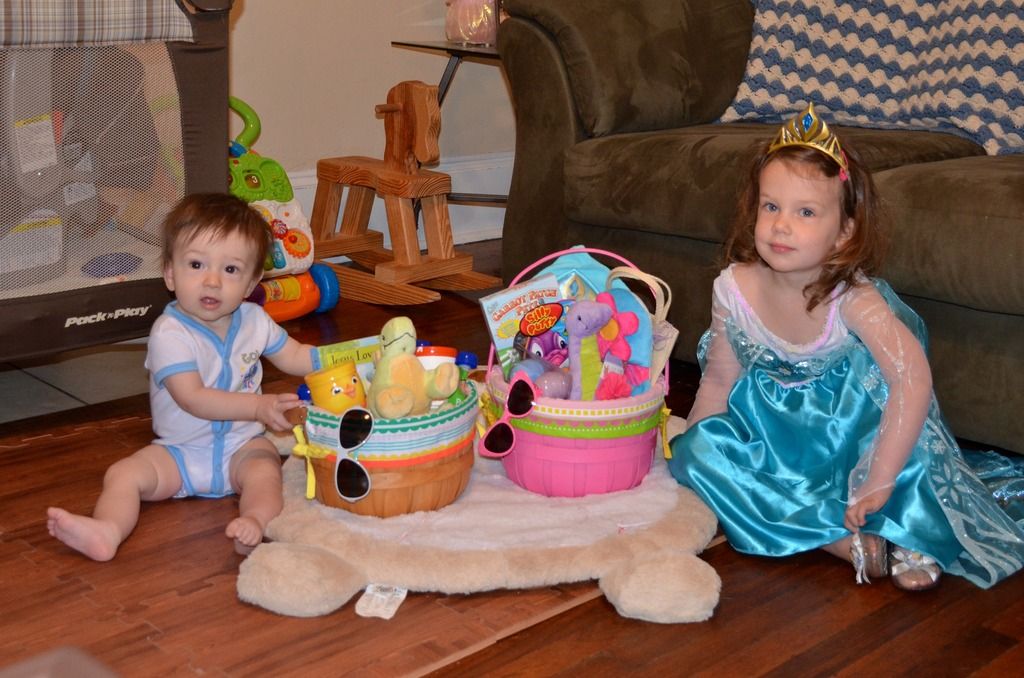 E.J.'s first Easter basket contained a stuffed stegosaurus, a "Jesus Loves Me" book, sunglasses, Puffs and pouches of baby food. Ellie's Easter basket contained a stuffed brontosaurus, sunglasses, slippers, hair clips, egg-shaped sidewalk chalk, a little straw purse, a hooded Elsa bath towel and her very first chocolate bunny.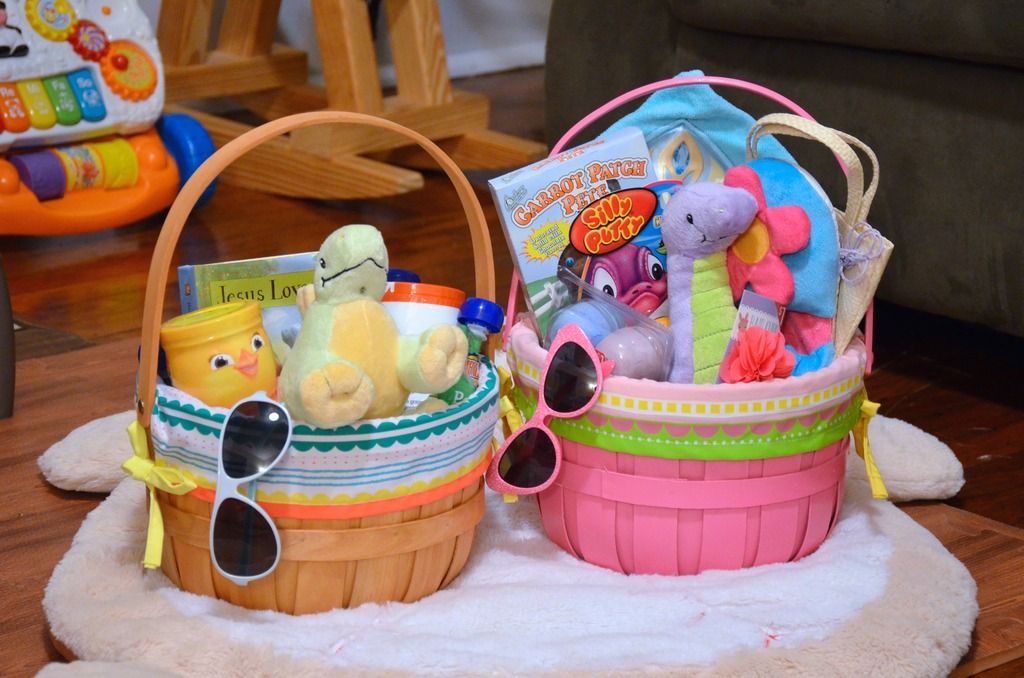 They both seemed quite pleased with their basket loot.
I think the chocolate bunny was Ellie's favorite thing of all.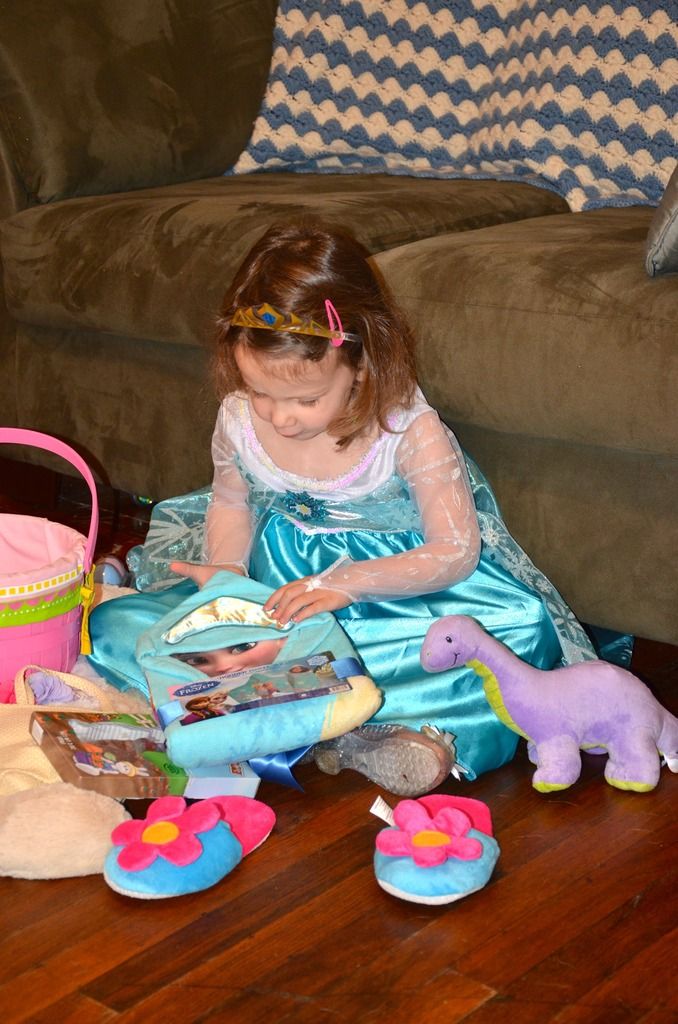 Checking out her Elsa towel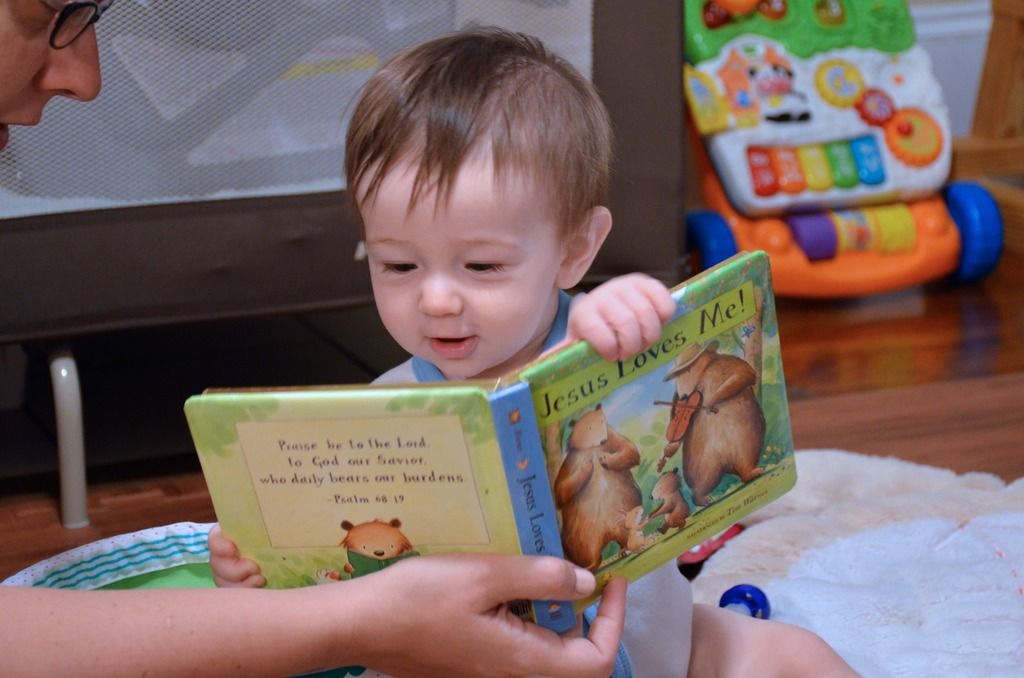 E.J. napped while the rest of us ate breakfast (and painted Ellie's fingernails), and then we got ready for church. When E.J. woke up, we snapped some family pictures.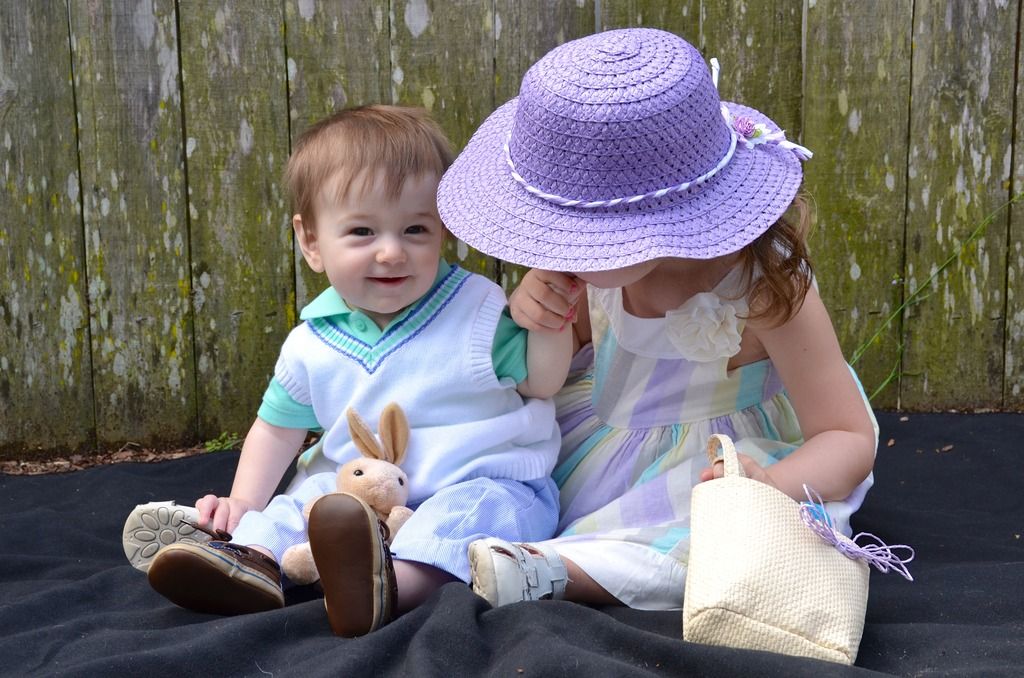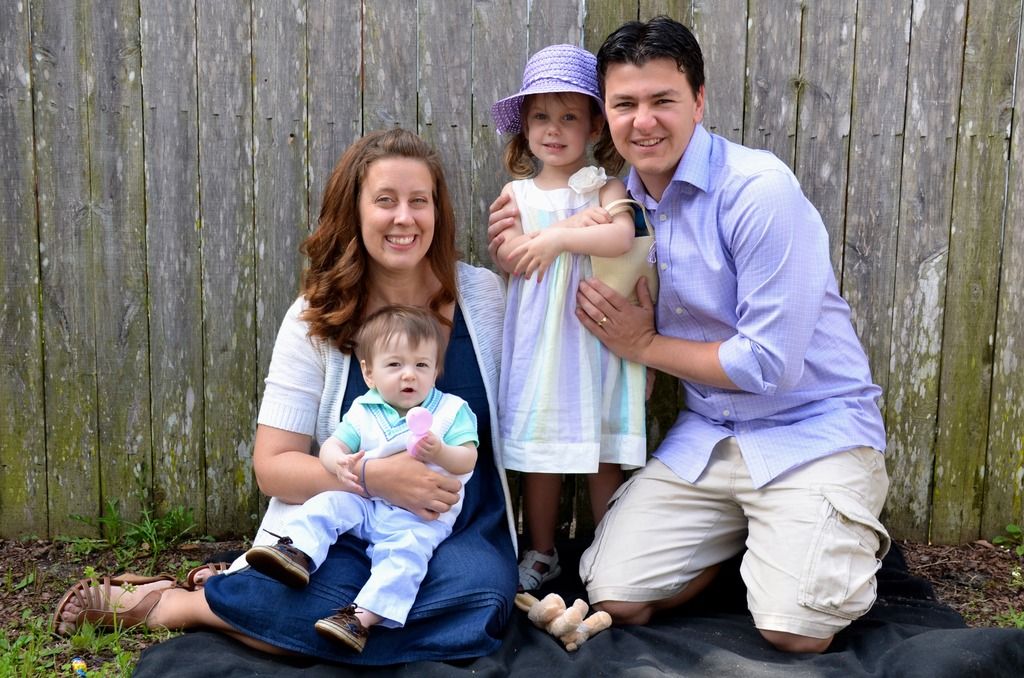 Then it was off to church!
Eric and the kiddos before church
Me with the kids (yes, Ellie wore her Elsa crown to church. It's the "Easter bonnet" of 2015, FYI.)
The kids were really pretty good in church. Ellie went up front for the children's sermon (with me) and then fidgeted her way through the rest of the service. She did have a very sweet moment after the opening hymn when she clapped and cried out, "Yay! That's good music!" E.J. spent a good bit of the service charming the people in the pew behind us before excusing himself to the great outdoors (with Eric chaperoning).
That afternoon was quiet, and we concluded our celebration with an Easter dinner of ham, potato casserole and peas. E.J. even got in on the pea action, and loved them! An Easter miracle!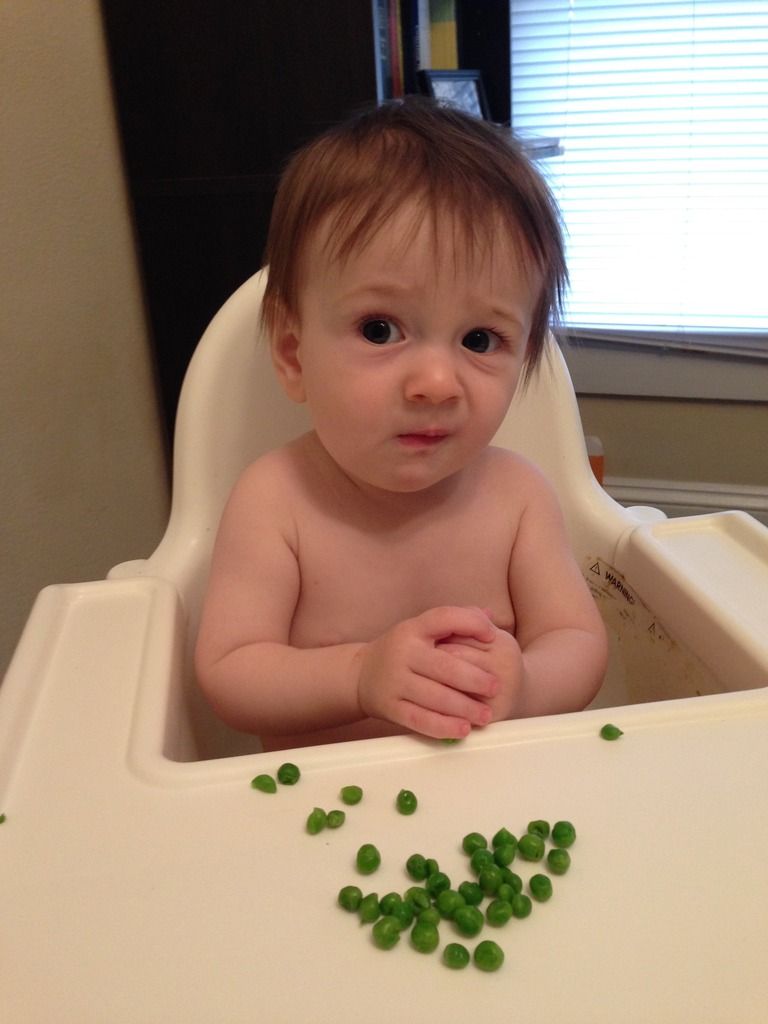 He's making his "eating face," but trust me, he loves them.
And that was it! I think we really had a great holiday, and did one E.J.'s last first major holiday justice. I am so blessed with this little family of mine!