The weekend after Thanksgiving was spent with lots o' holiday fun here in Jacksonville, including the decorating of our own Christmas tree - E.J.'s first tree-trimming experience!
Of course, before we could get started, we had to dress the kids in matching pajamas, because why else do you have more than one kid?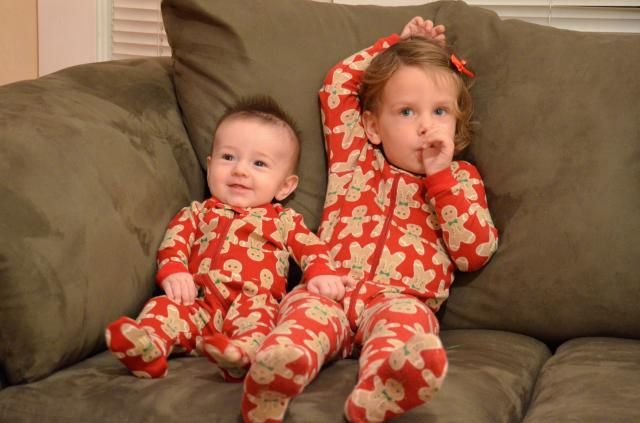 Also, can we just discuss how awesomely excited Ellie is about all things Christmas this year? She LOVES Christmas lights and Christmas trees and all that jazz. In fact, she loves it
so much
that before we started decorating, she hugged and kissed our tree, and even "booped" its "nose." Oh, yes. She booped it.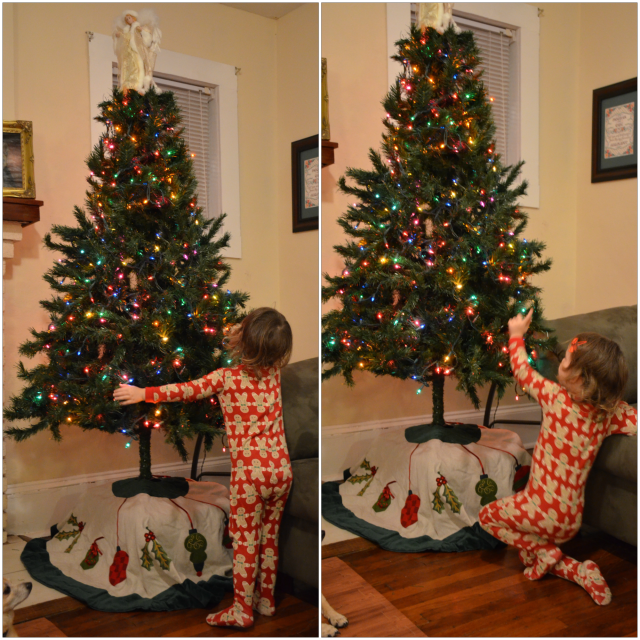 Ellie hugging and booping our tree
Once all the tree PDA was finished, we got to work trimming the tree. Ellie was more excited about playing with our ornaments than hanging them (
toddlers
, right?), but she still did manage to help a few find their way to the tree.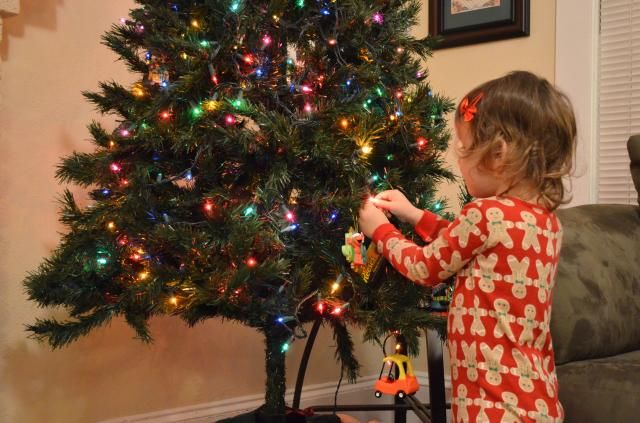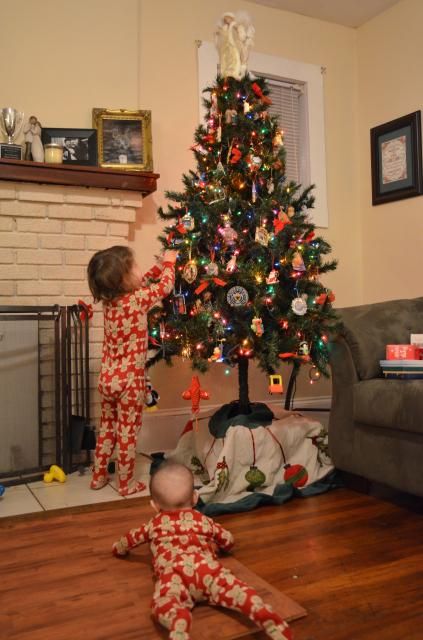 E.J. primarily supervised.
I also showed E.J. some ornaments and let him "help me" hang one.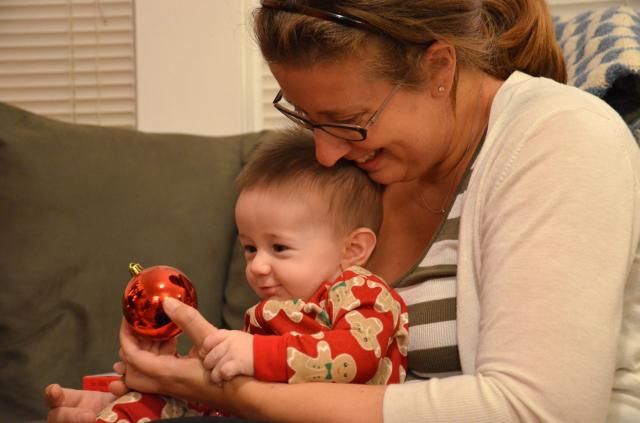 Checking out the ornaments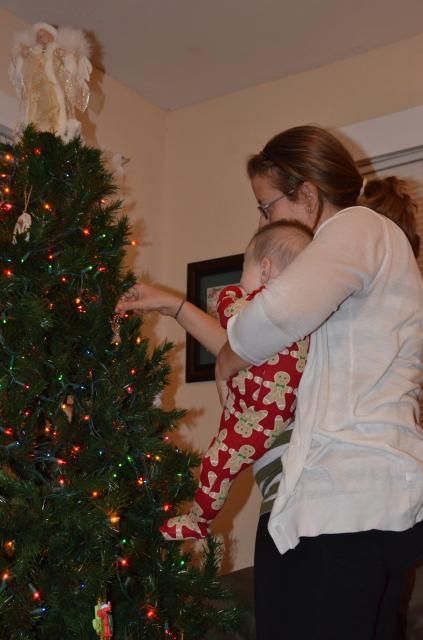 I know I say this every year, but I just love how our tree has changed over time. I bought this tree for our first Christmas in Washington, D.C., in 2005. Eric and I were not even engaged yet. We picked up a bunch of red ball ornaments, beads and bows at Target to adorn our new tree, along with an angel tree topper from the Rite Aid by the Crystal City Metro Station. We started a tradition of exchanging ornaments each year in the hopes of filling it out with more personalized trimmings.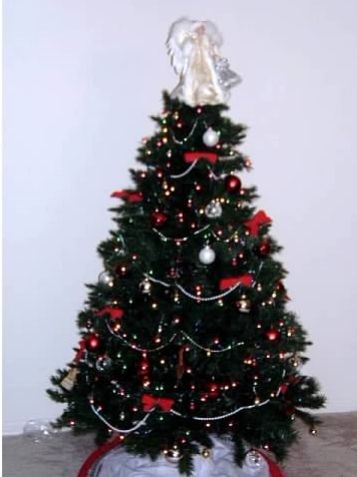 Since that first D.C. Christmas, our tree has stood in eight homes in four states. The generic ornaments have been entirely replaced with new ornaments that symbolize the life we've built together: ornaments that reflect the cities in which we've lived, the places we've traveled, our first Christmas together, our marriage, pregnancy and each of our children. Each and every ornament on our tree has a story behind it, a tale of why it is meaningful to us and what it says about our time together.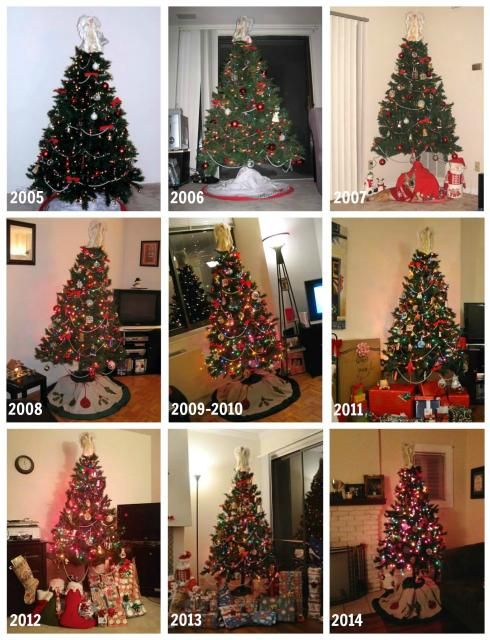 Our tree through the ages, becoming more and more full of personal ornaments!
I feel like our tree's transformation is even more meaningful now as we pull out all those ornaments with our children, and Eric and I reminisce about the ornament's origin and tell our kids about the memory it represents.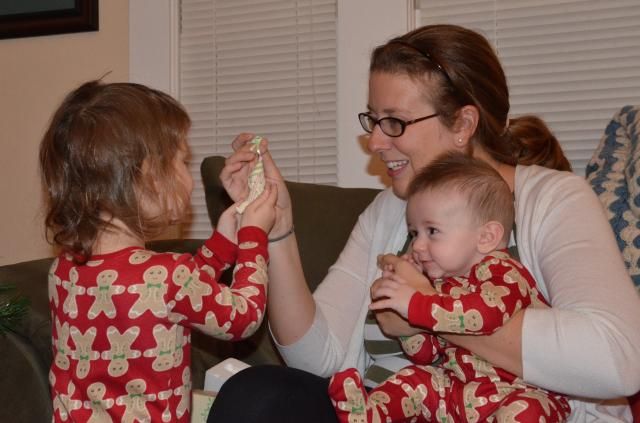 Showing Ellie her "First Christmas" snowbaby ornament from Eric and me
Ellie helped us hang ornaments as much as she was willing, and when the kids grew bored of the whole thing they played next to the tree while Eric and I finished decorating.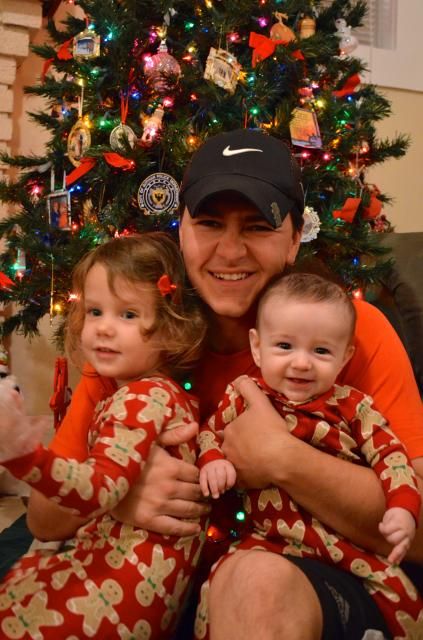 When all the ornaments were hung, we all sat back and enjoyed the tree.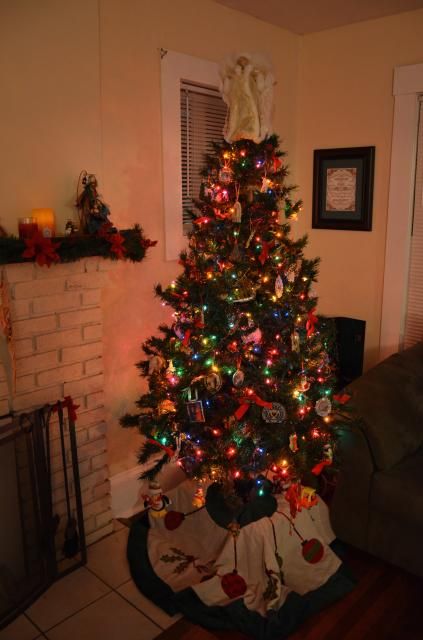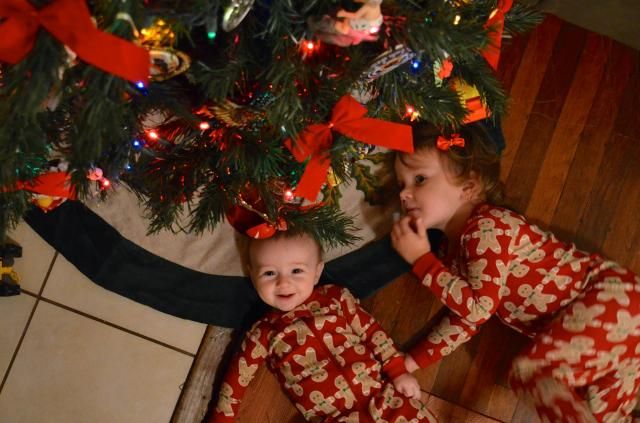 The kids checking it out from the bottom up
I just can't wait to celebrate our first Christmas as a family of four, and to keep adding to the memories made with this tree!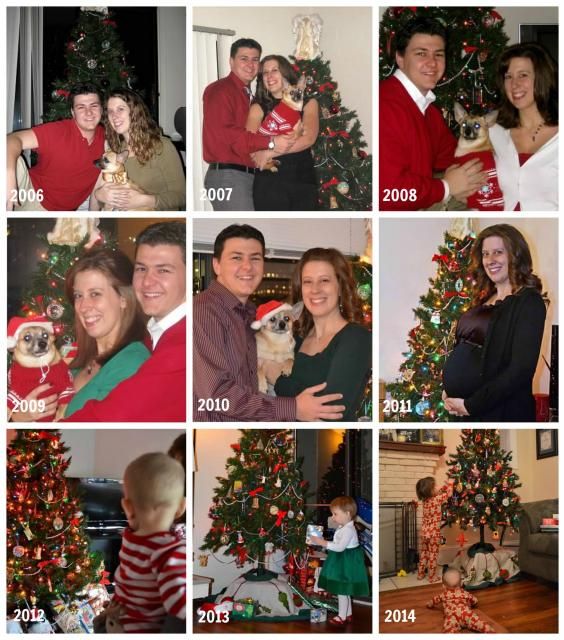 2006: Washington, D.C., engaged; 2007: Washington D.C., our first married Christmas together; 2008: Our first NYC apartment; 2009 & 2010: Our second NYC apartment, with a view of midtown out the window behind the tree; 2011: Hoboken, and pregnant with Ellie!; 2012: At my dad's house in St. Petersburg, FL, Ellie's first Christmas; 2013: Our Jacksonville apartment; 2014: Our Jacksonville house, E.J.'s first Christmas.
All great memories to cherish!