When I left off last week, we had just enjoyed a very festive morning with the Gingerbread Man Dash and Christmas Parade in St. Augustine. But that wasn't all for that super Christmas-y day! That evening, we attended Christmas in Avondale, an event we enjoyed
last year
and were excited to participate in again this year. It's a fun evening on the town, with the street closed to traffic and all the local businesses staying open late to offer free food, crafts, activities, movies and other fun.
This year, we made reindeer food...
It even has sparkles in it, so when you scatter it in the yard, the reindeer will see it! Naturally.
...snacked on popcorn and watched movies while sitting on bales of hay...
This girl loves some popcorn.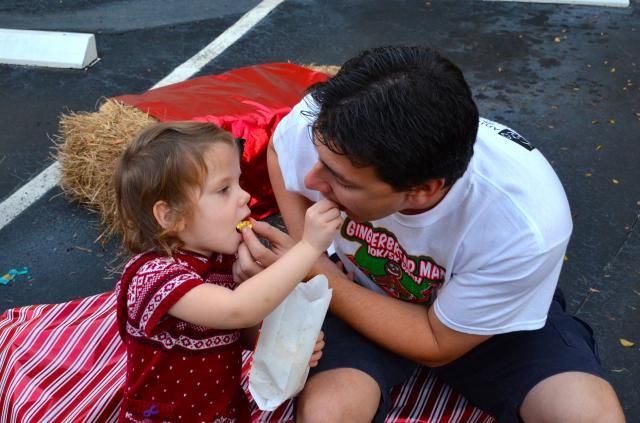 ...made a gumdrop snowflake...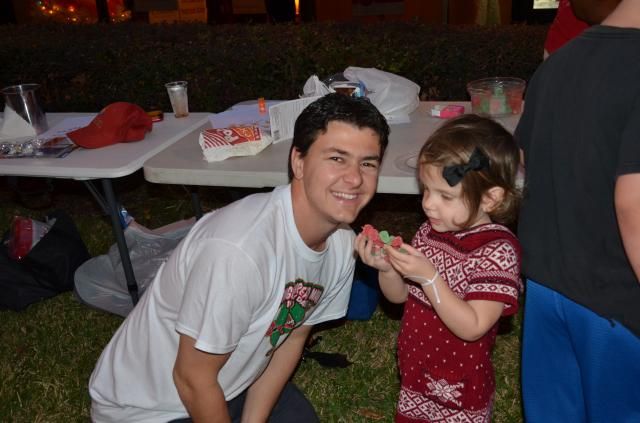 Eric did a fine job of making sure Ellie didn't impale herself on a toothpick during the assembly of this craft. Way to go, Daddy!
...partied with an animatronic Santa...
...visited a photobooth...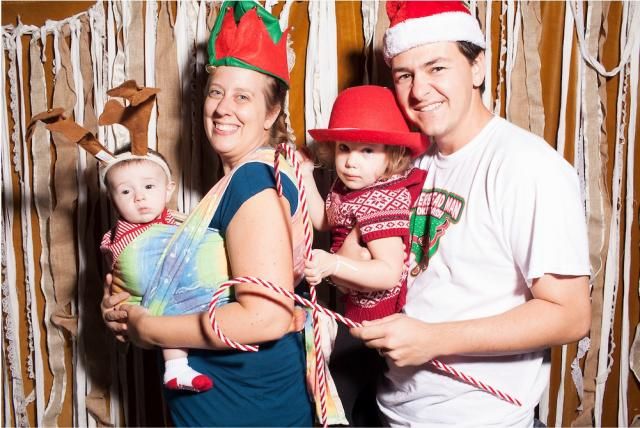 Behold! I give you: Drunk Reindeer Baby, Side Chins Elf, Steamy Glance and Eric.
...made a pipe cleaner candy cane to hang on our Christmas tree...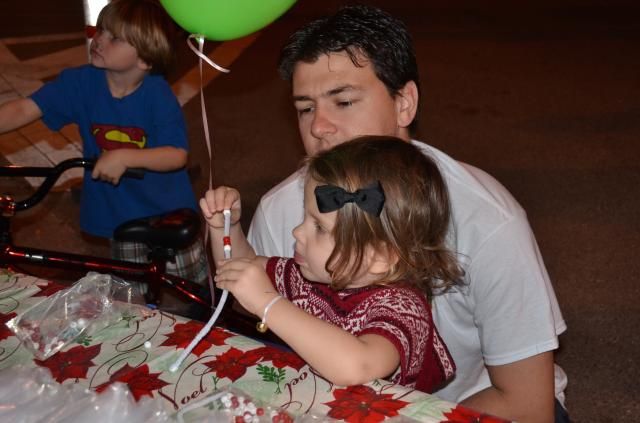 The tongue of concentration! That's how you know she's serious.
(She said, "I'm making a necklace for Mama! I do this all the time.")
...decorated a gingerbread cookie...
...and burned off a good bit of pre-bed energy after a long and very fun day.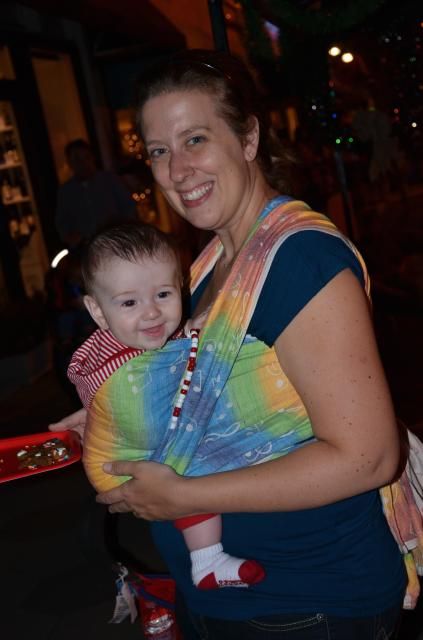 He's just always so jolly.
Ellie is a big fan of running in circles these days. Mama? Not so much.
We had a great evening!