This past Saturday we went to yet another fun holiday festival and run in Jacksonville: the San Marco Holiday Magic festival in San Marco Square, and the Festival of Lights 5k.
Given that this holiday fun was basically in our own backyard, we knew we had to take part. My mom was visiting for the weekend so she was able to join us. Eric had a TFA function all day, but got home just in time to get ready and walk out to the square with us. When we got there, we dove right into what was probably Ellie's favorite attraction of the evening: the petting zoo!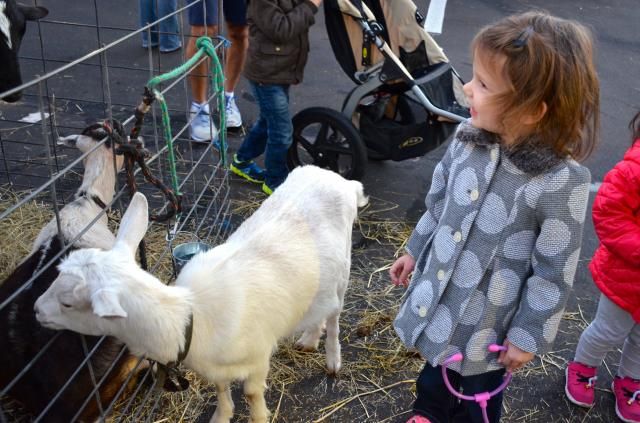 She particularly liked these ducks!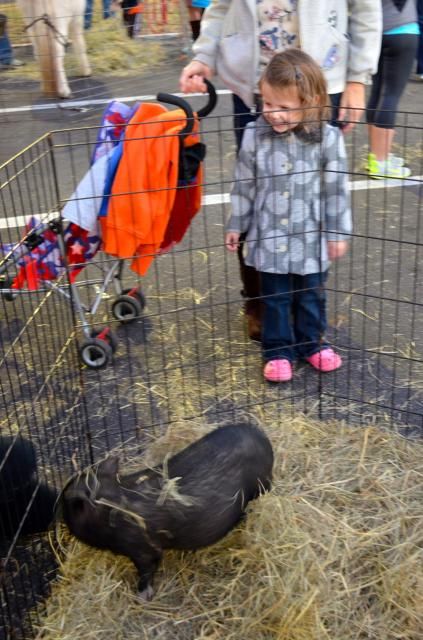 Gee, I hope she doesn't pet that goat too roughly.
They had all sorts of other things to do, too: a bunch of inflatable bounce house type things (we didn't mess with those), horse-drawn carriage rides (we just admired the horses), Santa Claus (we already met him this year, so no need here), a train to ride (nope, skipped that, too), and entertainment like stilt walkers out in the crowd.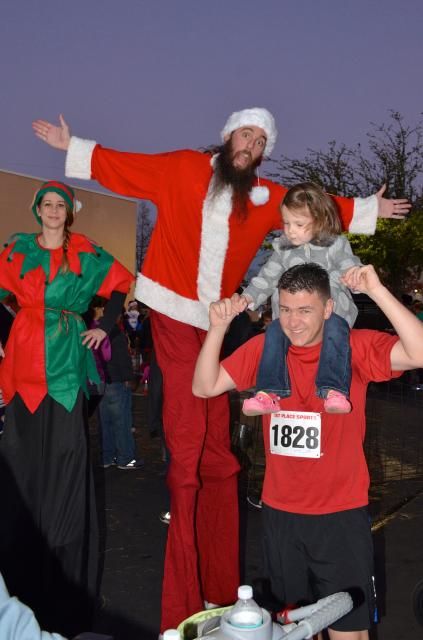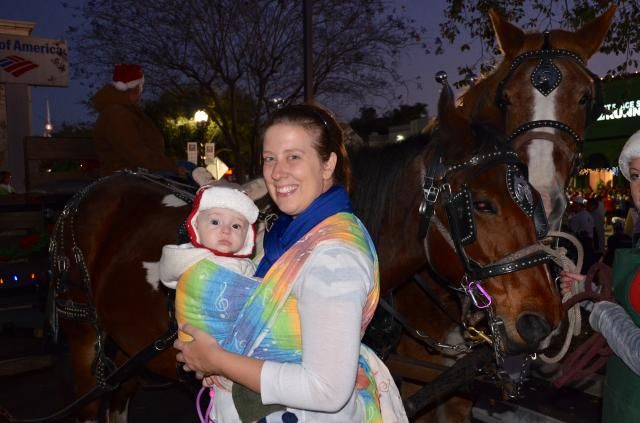 Hanging out by the horses
It may sound like we didn't do much, but the real action happened after Eric left us to run his race. That was when we found the freebies: chocolate-covered popcorn, regular popcorn, candy canes, Firehouse subs, balloons, glow bracelets. We cleaned up!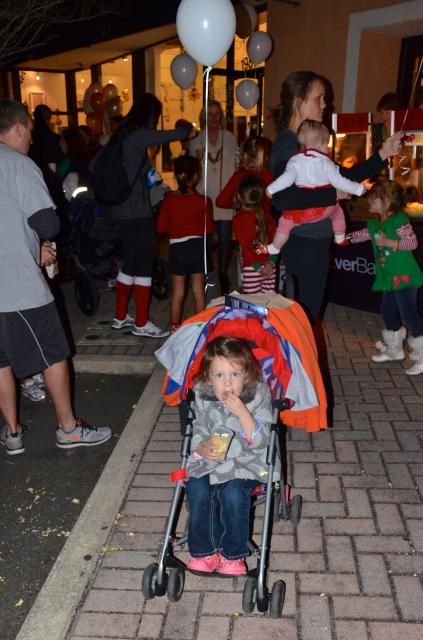 Here's Ellie chowing down on popcorn, wearing her glow bracelet, with her balloon tied to the stroller. Hey, who is she to turn down a freebie?
While we were gorging ourselves on free food, Eric was running the Festival of Lights 5k, which left from San Marco Square and stretched around the surrounding neighborhood. The entire route was lined with luminaries and the runners were given jingle bells for their shoes. How festive! Eric ran yet another great race, his fastest 5k of his adult (post high school) life! Impressive!
By the time the race was over we were satisfied with all we had seen and done and were ready to get the kids home for dinner and bedtime, so we wrapped things up. Another fun Jacksonville holiday evening in the books!