This past Friday, Eric and Ellie went on their first real Daddy-Daughter date. Oh, sure, they've done plenty of things just the two of them before, but this was a
fancy
thing: Eric took Ellie as his date to the Teach For America-Jacksonville holiday party!
Ellie got dressed up in a holiday sweater dress, and Eric wore a festive shirt and tie (with Rudolph socks!). They looked great!
All dressed up and ready to party!
From what I hear, the party was a great success. They decorated cookies, hit the photobooth, and danced together. I hear Ellie also enjoyed playing with the other kids in attendance, and running in circles.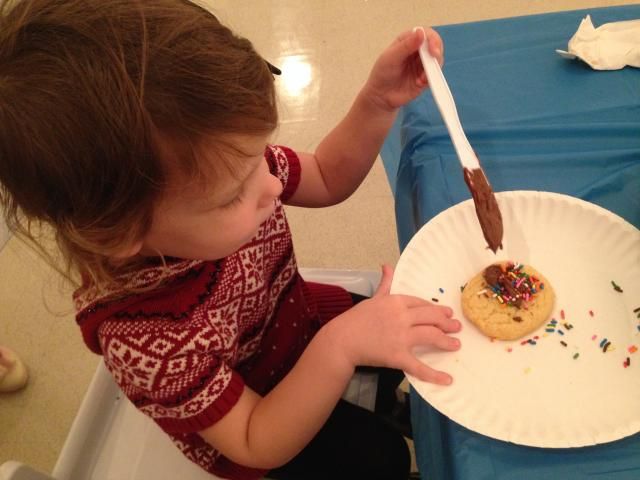 ...though she preferred eating the icing and sprinkles!
Helping Daddy with his tie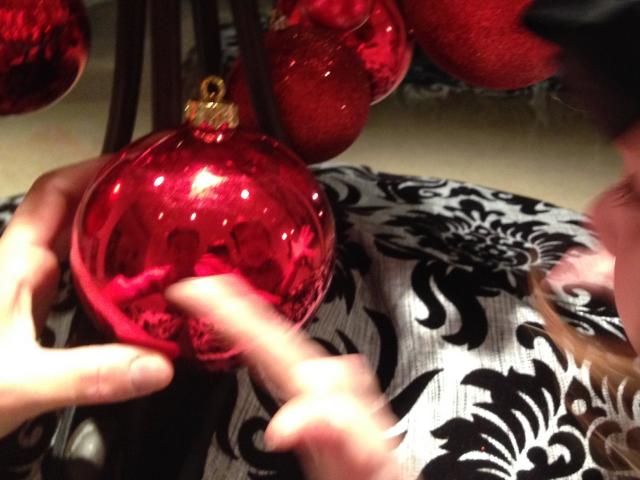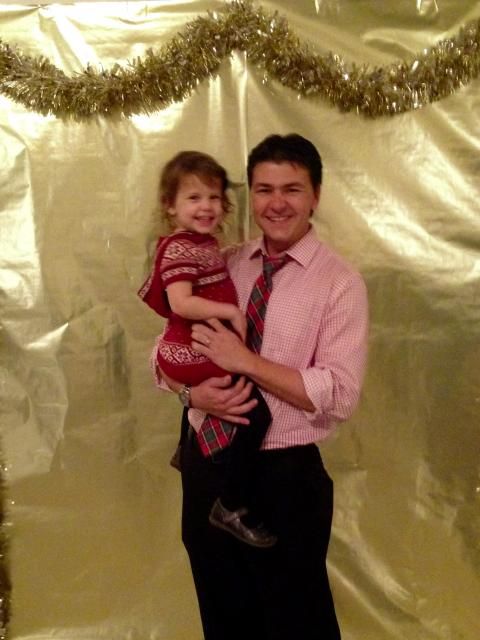 Ellie was just so happy to go to a "party with Daddy" and when they came home, she was PUMPED. She spent a good while running around the kitchen saying, "Daddy! Want to dance together?" and grabbing Eric's hands - to which, of course, Eric replied, "The answer is always yes." And dance they did! It was the sweetest thing.
I love those two and I'm so happy that they're such good buddies. It melts my heart to watch Eric be such a great dad to his daughter and to see how much she adores him in return.