We have spent the last week since Eric's birthday celebrating him in small ways, but I realized I never shared his
actual
birthday! It wasn't much, but it was a pretty nice little celebration at home.
He did get in some golf time the day prior, so his birthday itself was a family affair. He had the day off work (the last day of Thanksgiving break), so we were able to spend the whole day together! In the morning we went out to the Town Center for the kids to meet Santa (more on that in a later post!), then had a nice lunch together at home while the kids napped.
When the kids woke up, we donned our party hats, sang to Eric and had cake - Ellie's favorite part of the whole shindig, of course! E.J. also tried to get in on the action, but luckily, his aim still needs work, so his tastebuds still have yet to taste delicious cake.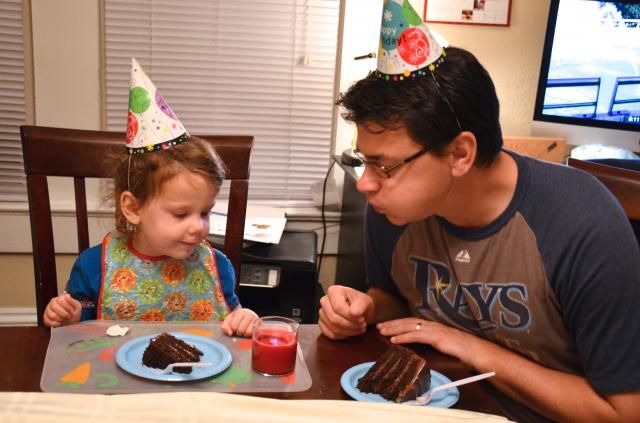 Ellie and Eric blowing out the candle! I dropped the ball and forgot to make sure we had actual birthday candles, so this Yankee Candle was a stand-in. Wife of the Year!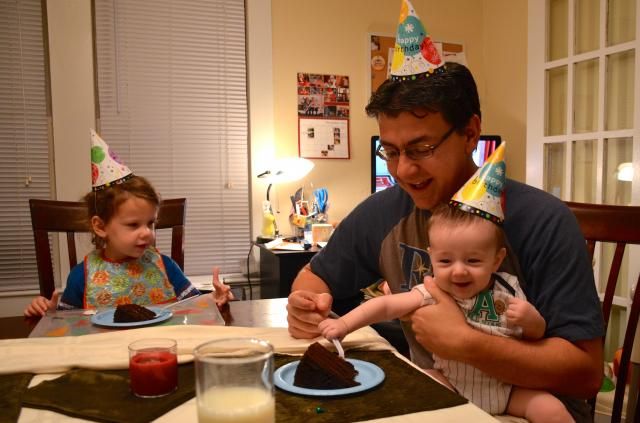 E.J. is making his move...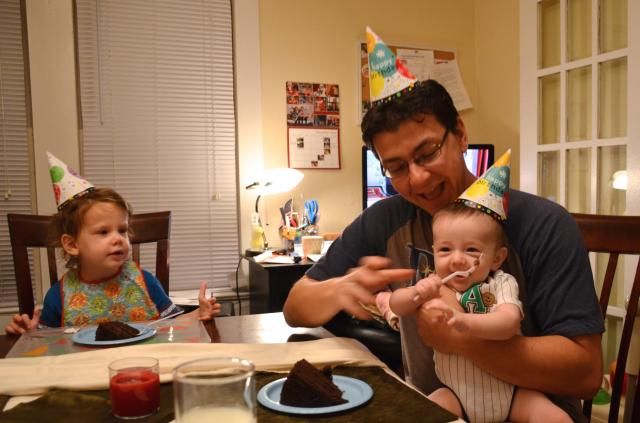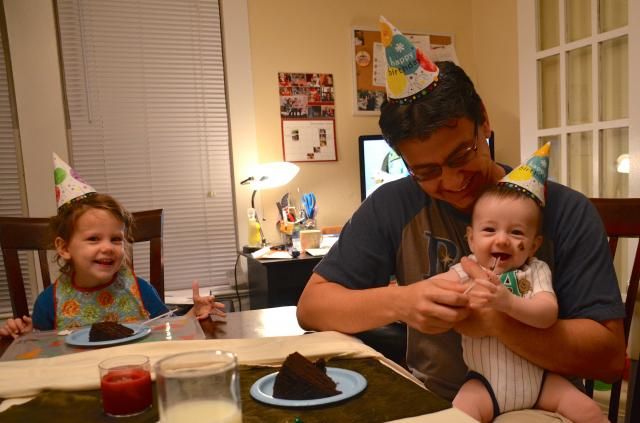 Luckily he missed getting the fork in his mouth, yes, but even more luckily, he missed stabbing himself in the eye with it. Phew.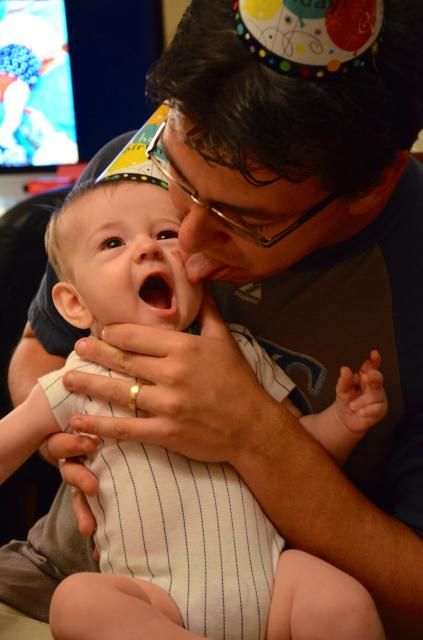 Your baby has chocolate on his face? Only one thing to do.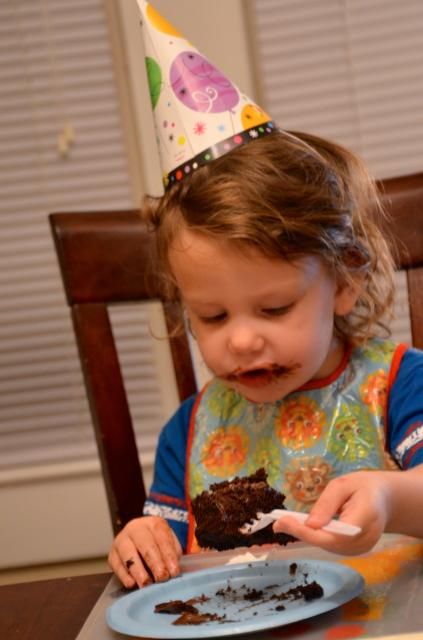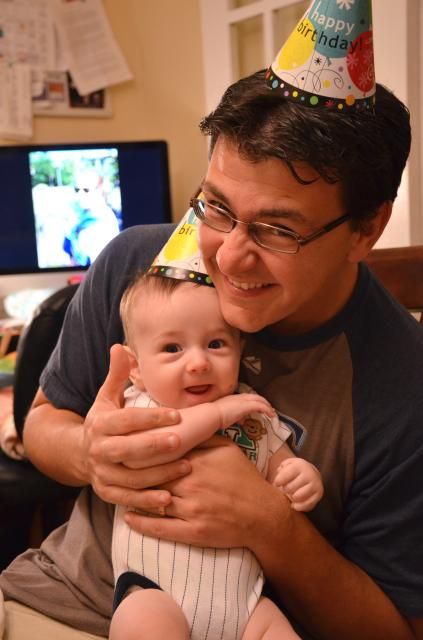 A quiet day indeed, but I hope Eric knows how much we all love him and were happy to celebrate him on his birthday!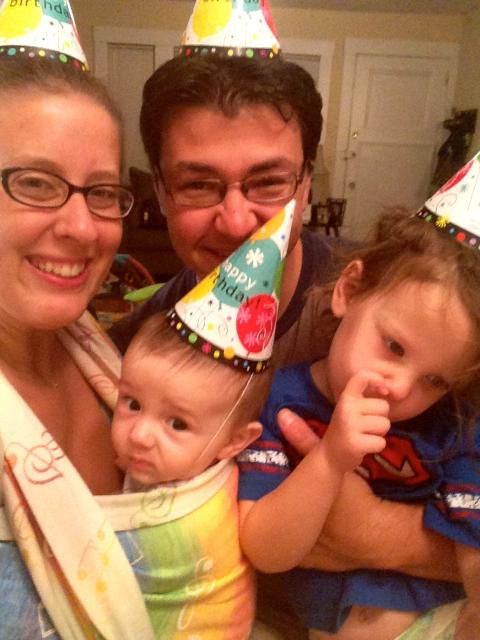 Happy Birthday, Eric/Daddy!