I recapped our actual Thanksgiving holiday yesterday, but we spent a little more time with family during our St. Petersburg visit in addition to the Turkey Day fun.
We kicked things off with a day at my mom's house. We went there straight from Jacksonville on Wednesday morning, and spent a very nice day visiting while Ellie and E.J. played with the toys. My mom made a tasty dinner and brownies for dessert in celebration of Eric's birthday.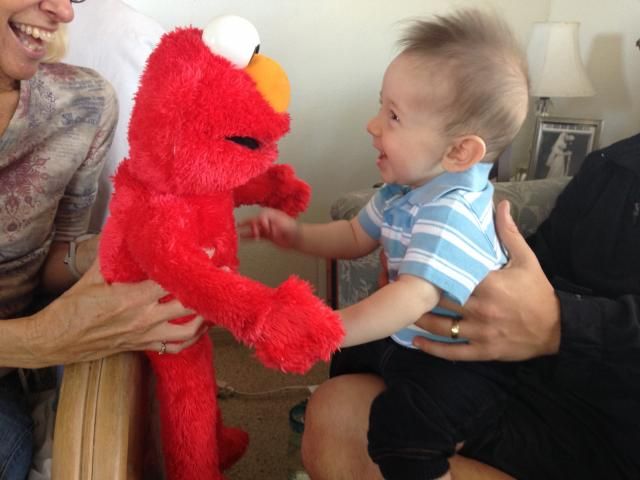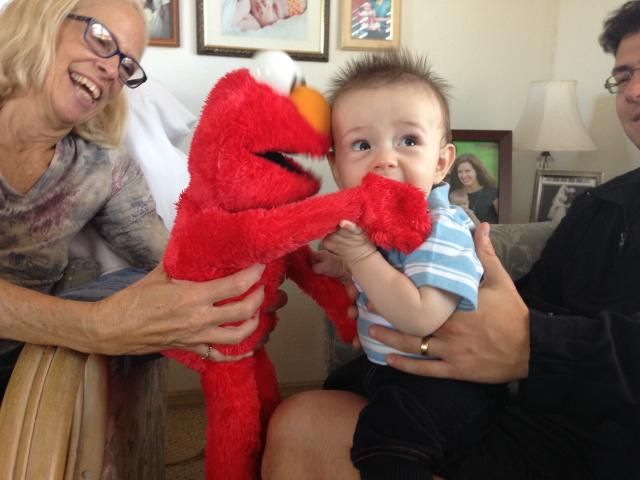 I had to share this one because THE HAIR.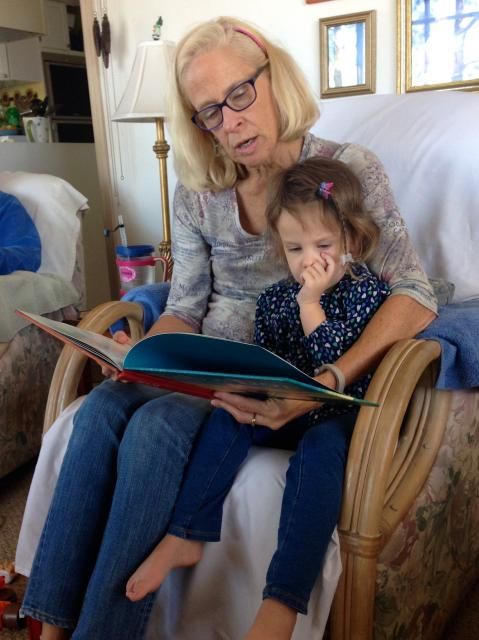 Ellie and her Grammy reading some new books
We left my mom's house around 6:00 p.m. and went to my dad's house, where we got the kids to bed and ran some last minute errands.
We also spent some time with Eric's mom on Friday morning. She wasn't feeling well on Thanksgiving and was unable to make it to dinner, so we went to see her the next day. She loved seeing the kids!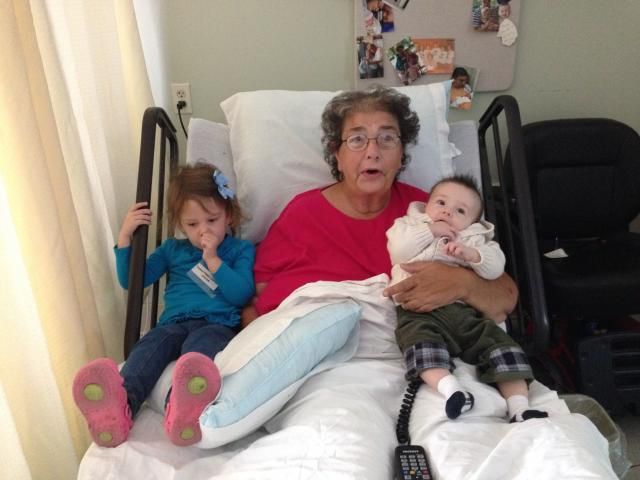 Ellie, E.J. and their Nonnie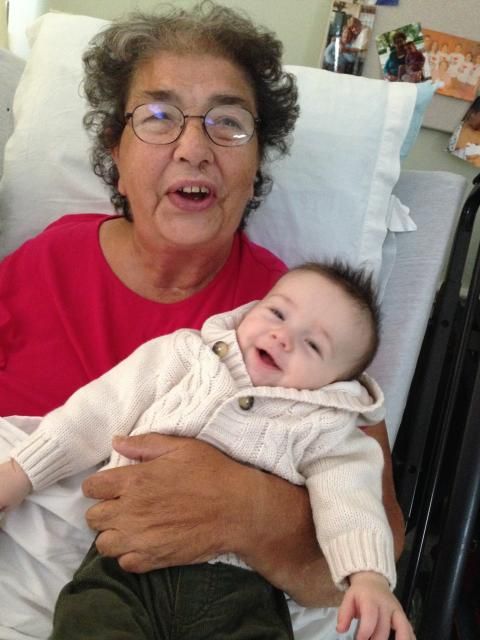 Ellie entertained herself with the seatbelt on Nonnie's wheelchair
We spent the rest of Friday doing a little shopping, and that evening we helped my dad trim the crystal tree in the living room (aka the non-kid-friendly tree...sorry, Ellie!).
Pretty tree, with bonus cat and dog ears
Then we left Saturday morning! It was a short but sweet visit with family. Thanks to all of you for spending time with us!