Last Wednesday, Eric, Ellie and I hit up a Family Fun Night, hosted by Hoboken Mommies - a great social networking site for local moms. It was held at Pier 13 in Hoboken, so right along the Hudson with a great view of the skyline. (Unfortunately, it was cloudy so the view wasn't as spectacular as it can be, but hey, we knew it was there.) There was lots of entertainment for kids (although Ellie was too young to appreciate any of it), including musicians and pumpkin-painting. For the adults, the cost of admission covered a two-hour open bar, and there were lots of raffles for good stuff like bottle service at the W Hotel, a fancy stroller, and spa packages. They also had photographers roaming around taking pictures. In addition, a portion of the ticket costs was donated to the Hoboken Charter School, which recently suffered some damage after a fire. So, in sum: open bar for a good cause. I'm in.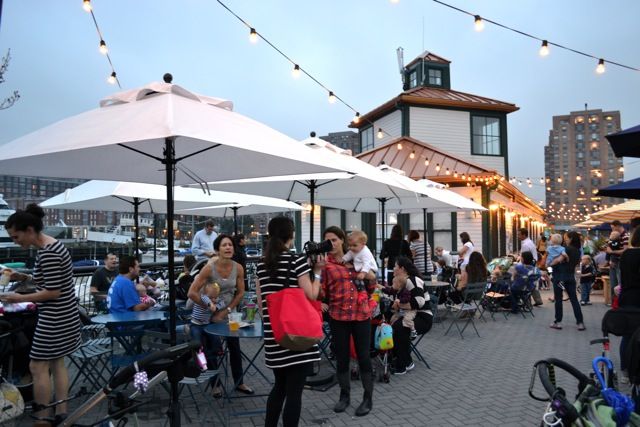 Family Fun Night at Pier 13
Some of the raffle and vendor tables set up along the pier
Oh hello there, open bar. You're looking mighty fine this evening.
All the pumpkin beer and sangria you could drink!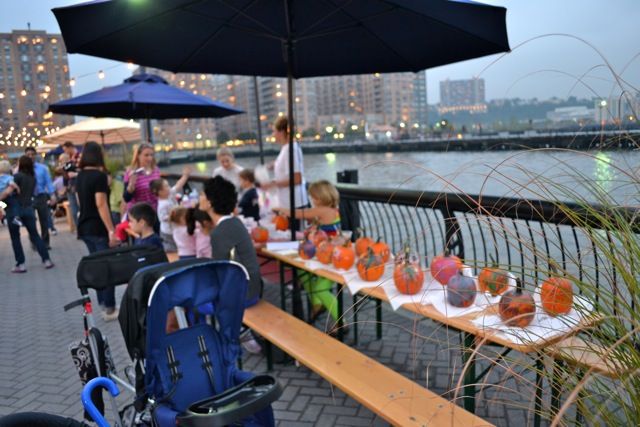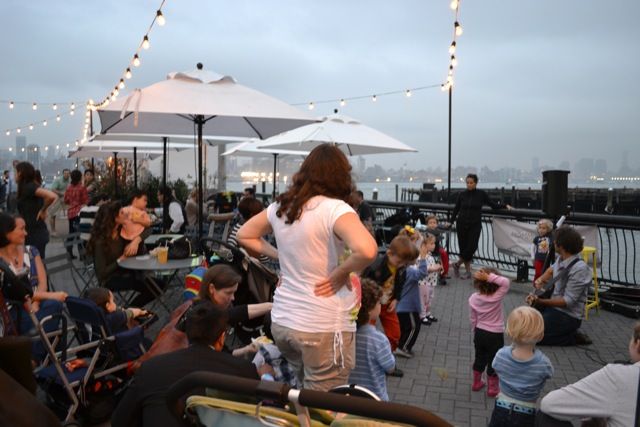 One of the children's musicians
We almost didn't go, given the weather was less than stellar, but I'm glad we decided to give it a shot. Although the view was hazy and the moisture in the air inspired my hair to do some weird flippy thing at the ends, the temperature was perfect and it was otherwise a lovely night.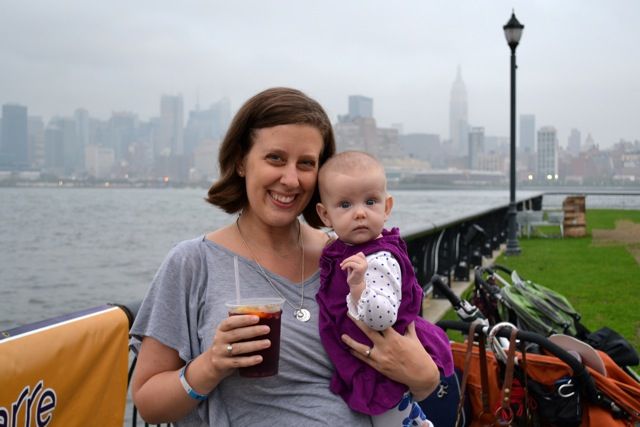 This was probably about two seconds before she reached over and plunged her hand into my sangria. Who knew that parenthood would involve licking sangria off your baby's fingers?
(Note: No sangria was consumed by babies. I took care of it, as mentioned above.)
Have I mentioned that nobody makes this girl smile like her daddy does?
In addition to snapping our own photos, we made sure to take advantage of the photographers there for the event as well. We are not people who will ever turn down a family photo, that's for certain.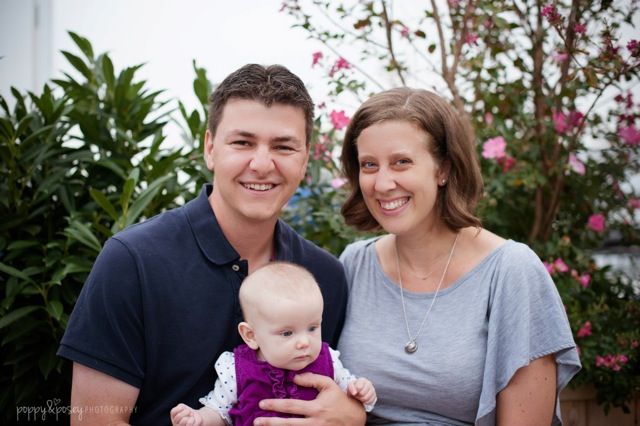 (Photo by Poppy & Posey Photography)
As the night wore on and the city lights started to shine, the view just got better and better. (The aforementioned pumpkin beer didn't get any worse, either.)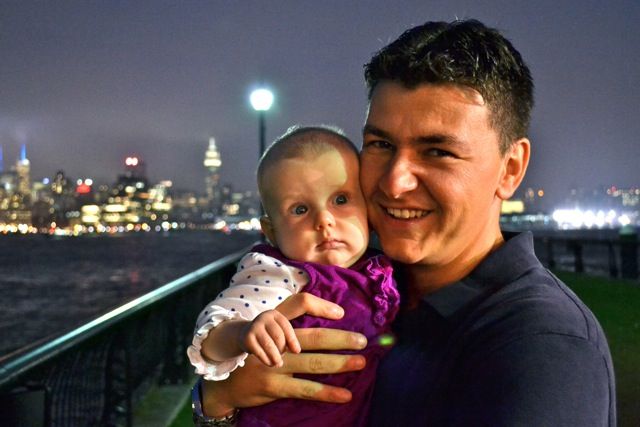 We spent some time chatting with people, entered a raffle, and enjoyed the music. It was a great night out and a really fun event - it was so nice to be able to enjoy an evening out on the town with our sweet baby girl in tow! We had a great time!
(Photo by Poppy & Posey Photography)