Two weeks ago, Eric had the opportunity to attend a fun event at Citi Field thanks to the relationship one of the partners at his firm has with Citi Private Banking, who hosted the event. In addition to lunch and a tour of the stadium, the event featured a lively panel discussion emceed by the Mets radio broadcaster, which included commentary from Mookie Wilson and Tim Tueffel from the 1986 Championship team and Edgardo Alfonzo.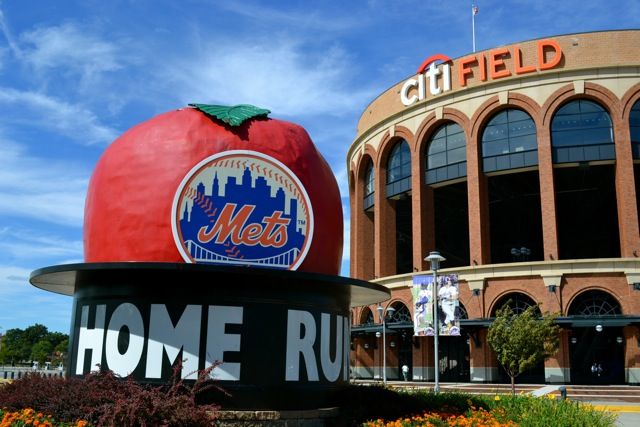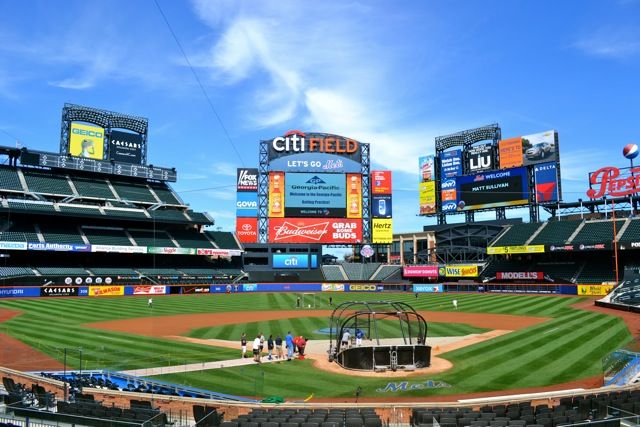 Mr. Met and the World Series trophy
While he was at Citi Field for this event, Eric took the opportunity to snap some nice pictures of the surrounding area that I also wanted to share with you.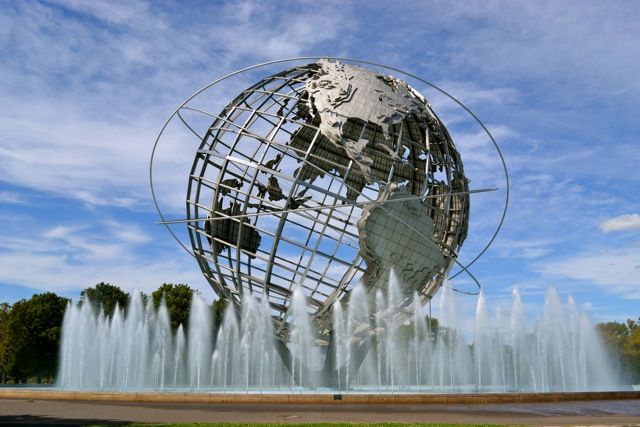 The Observation Towers of the New York State Pavilion
It sure looks a lot different in these pictures than it did when we were there for the
Urbanathlon
last Halloween, right? It snowed that day. Awful. I much prefer this pretty blue fall sky!