We're really getting into the swing of things and taking advantage of fall fun around Jacksonville! As per usual in October, our calendar is filled to the brim with fall activities: pumpkin patches, trick-or-treating, Oktoberfests and such. That paired with the fact that our hot temperatures are finally relenting and giving way to positively chilly 80 degree days (I kid, it's not chilly by any means, but it is a definite improvement), it's a great time to take advantage of all the fall fun Jax has to offer.
Our fall activity kickoff took place last Wednesday with a trip downtown for Art Walk, which takes place in and around Hemming Park the first Wednesday of every month. The event includes vendor tables, activities, food and drink, music and lots of fun. This month's event featured an Oktoberfest theme, and we decided to check it out.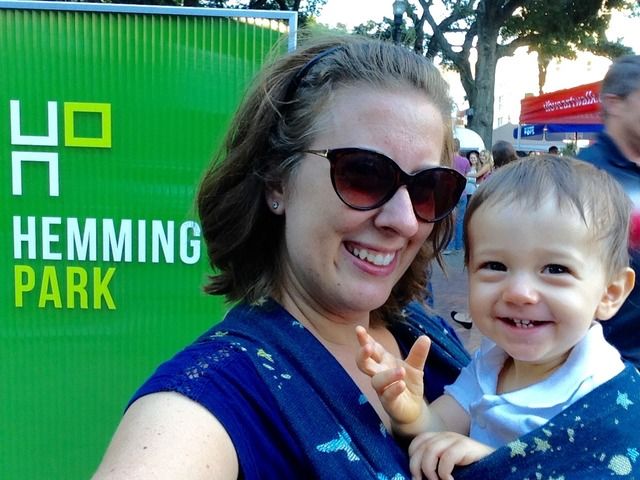 We arrived just in time to see the Mayor accept an award from the American Planning Association: the five blocks of Laura Street that stretch from the Jacksonville Landing to Hemming Park was named one of the five best streets in America. Aside from being newly rebuilt and pedestrian-friendly, the award came largely as a result of all the great activities that take place on Laura Street, including Art Walk itself and
One Spark
.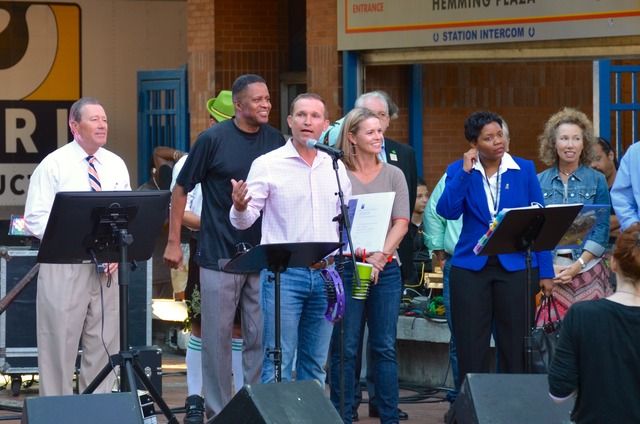 Mayor Curry accepting the award
To kick off the Oktoberfest festivities, Mayor Curry assisted in the tapping of a keg, and toasted the event emcee to signal the start of the fun. They offered free samples of a German cake beer, which we made sure to try. Yum!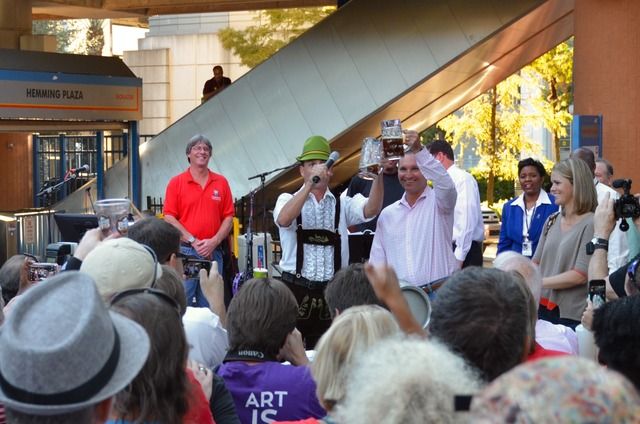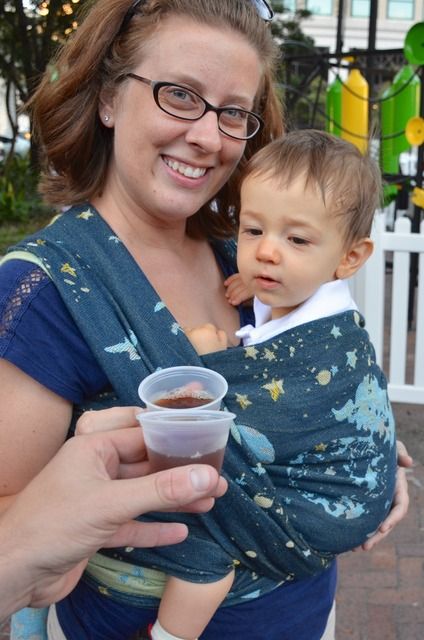 German cake beer samples!
From there we just walked around. We perused the vendor tables, and stopped to let Ellie play in the Kidzone. We posed for pictures and danced in the street. It was a great time!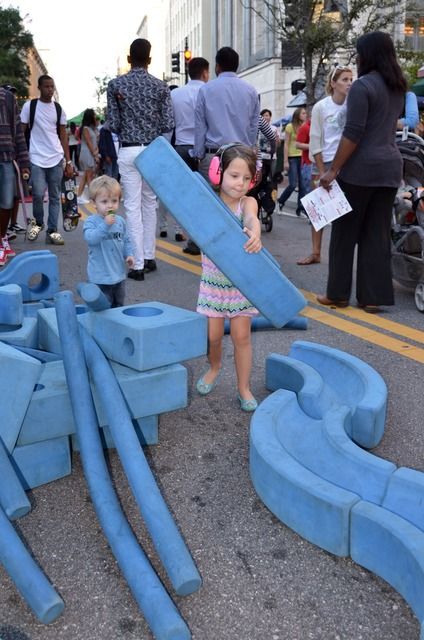 The tongue of concentration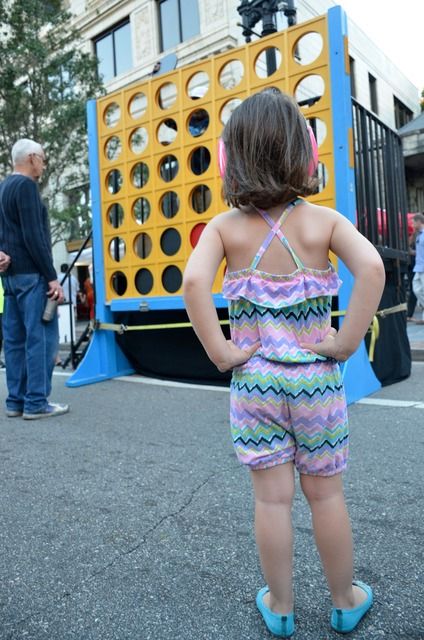 Serious thought about the giant Connect Four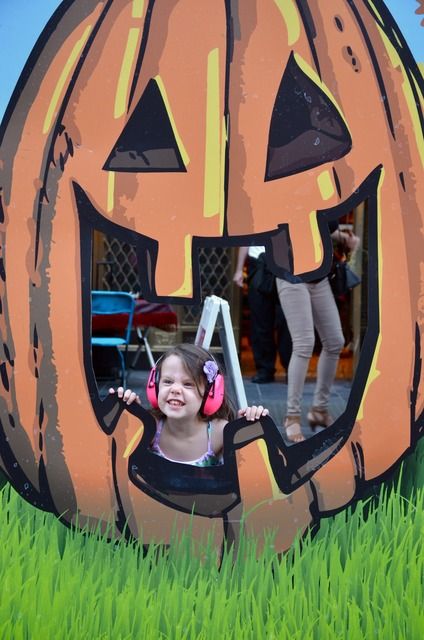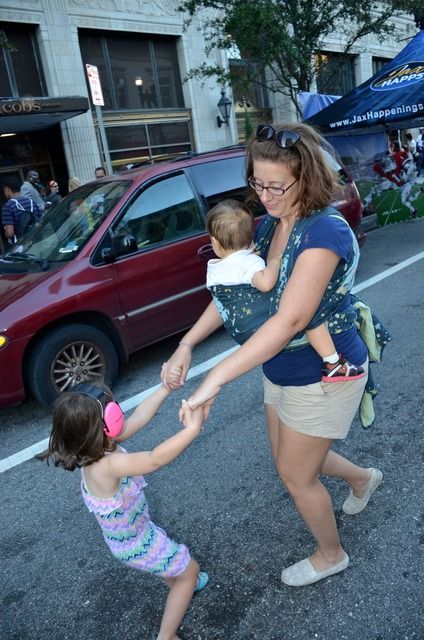 It really feels like Jacksonville is becoming something special, and it's great to be a part of it! And, Oktoberfest at Art Walk was a great way to kick off this season of fall fun!