This past Tuesday we carved our 2015 Halloween pumpkin. We had hoped for a nice outdoor evening like
last year
, but alas, a rainy day forced us inside. Even still, we were excited!
Eric cut the top off and Ellie scooped about a spoonful of insides out...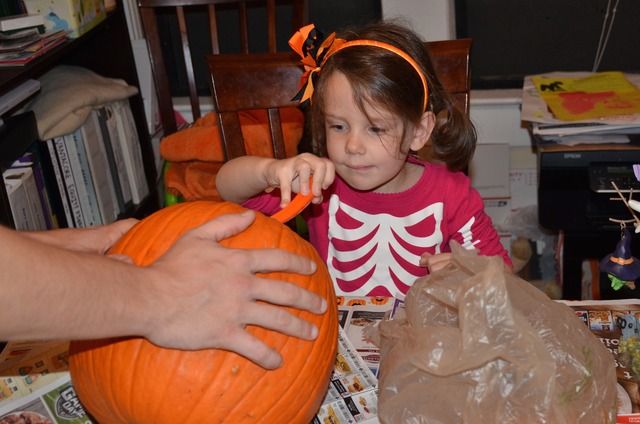 ...before things took a turn for the tearful. Apparently she was upset that she couldn't get all of it out.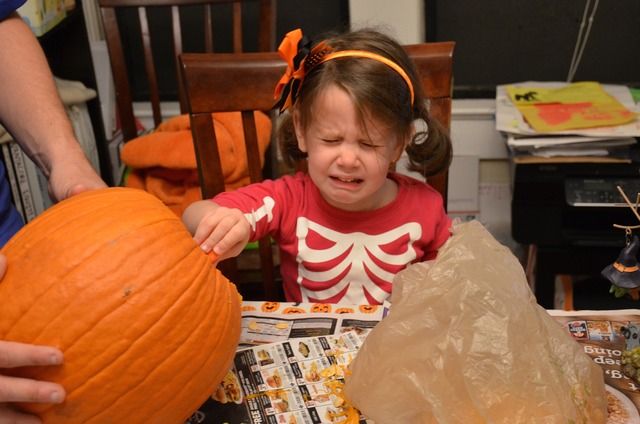 Life is rough when you're three years old.
Her brother followed suit when it was his turn to have a hand at the pumpkin goop...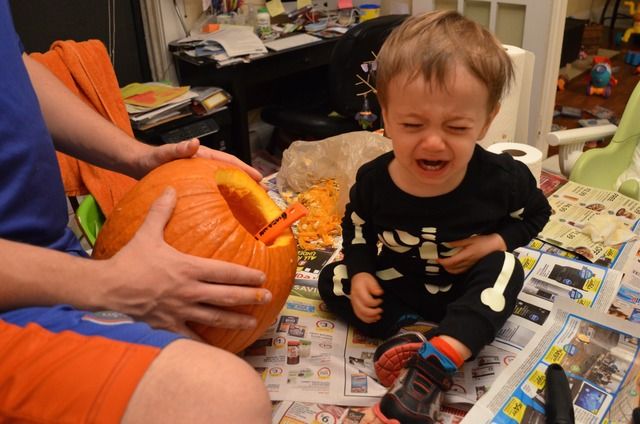 Just making happy memories over here, folks.
...though he was able to turn his frown upside down.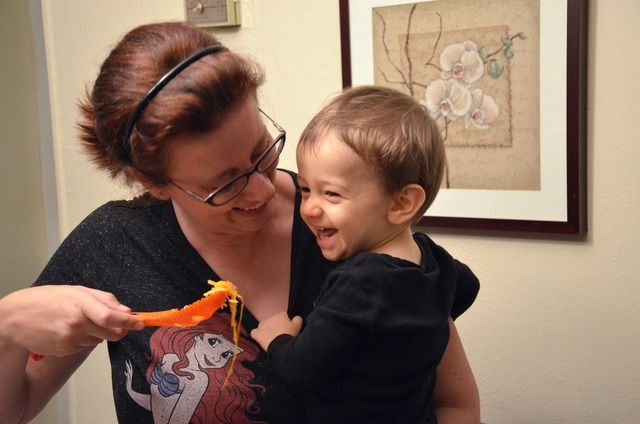 While I poked the holes in the pumpkin and Eric carved, the kids watched a Curious George Halloween movie on my computer.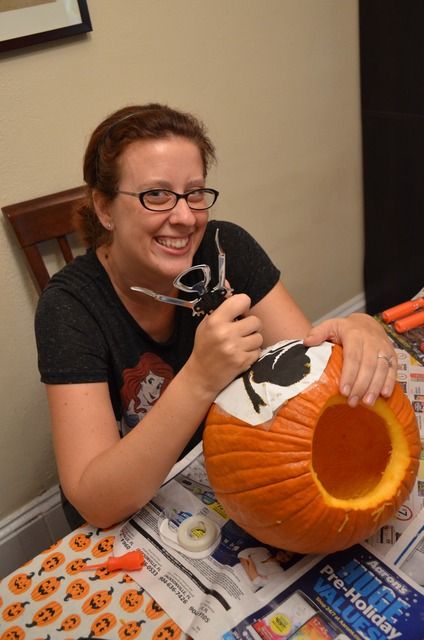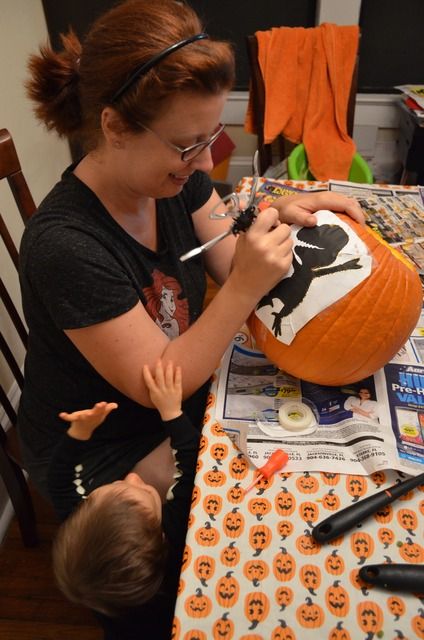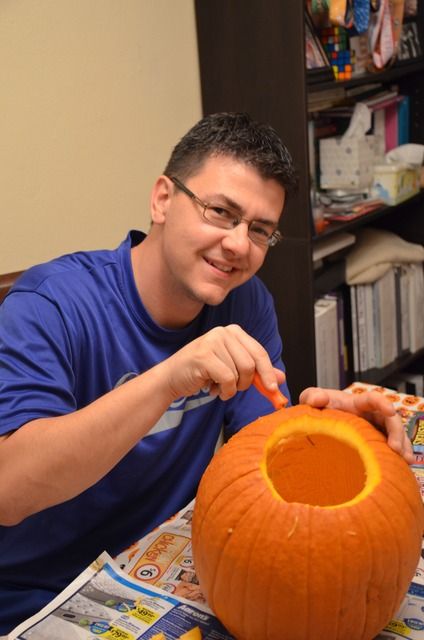 Eric working his pumpkin magic
Eric did a great job with the carving, as usual! We once again went with a beloved children's television character: Buddy from "Dinosaur Train." E.J. is super into dinosaurs in general and Ellie loves "Dinosaur Train" (you may remember that she and Eric had a date to see "Dinosaur Train Live" a while back...and if you don't remember, she will be happy to remind you). It was a hit!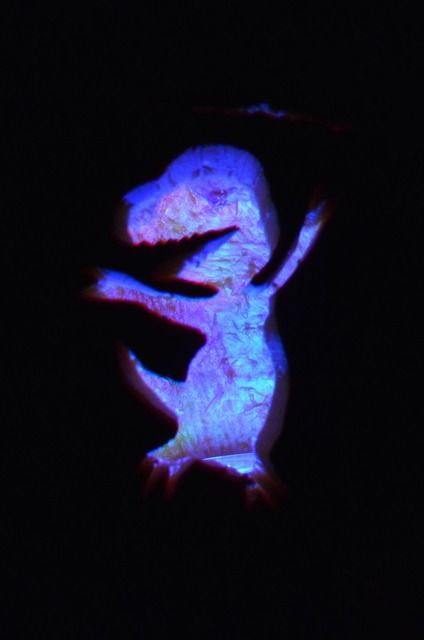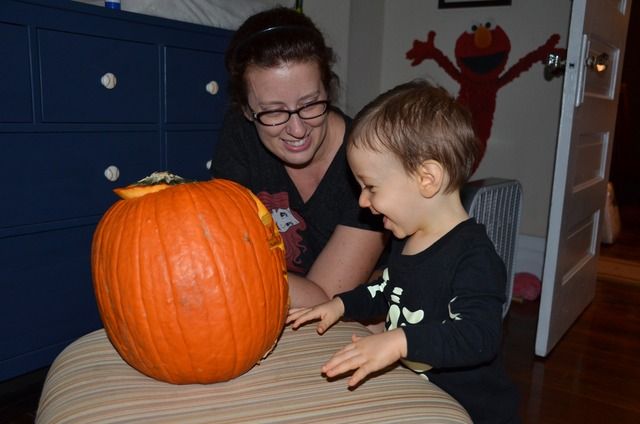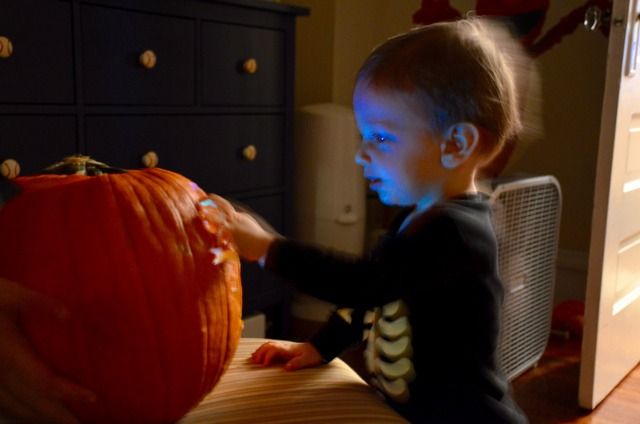 Admiring his dinosaur pumpkin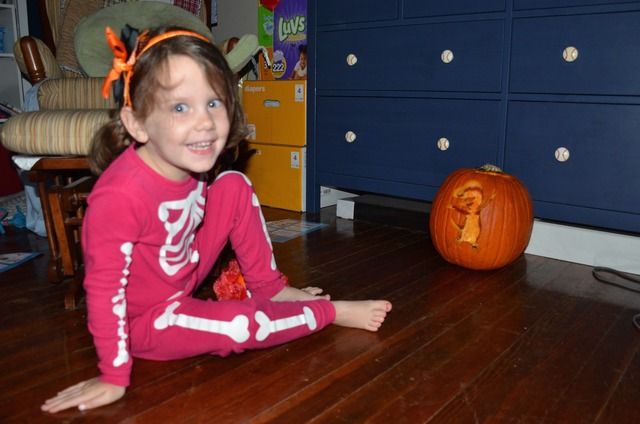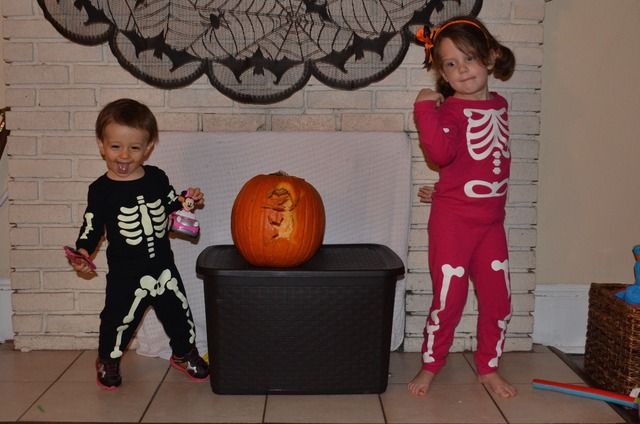 This was the best picture I could get of the two kids with the pumpkin. I'll take it!
We're ready for Halloween now!