Last Thursday, we went to the church where Ellie's school is held for a little family fun: as part of their annual fall festival, they were hosting a Wiffle Ball Home Run Derby! We had a really nice time.
While we waited for the big event to get underway, we spent some more time in the pumpkin patch. (My apologies for back-to-back posts involving a pumpkin patch, but I also have another one on tap for tomorrow. What can I say? We're spending a lot of time amongst the pumpkins these days.)
Kids in the pumpkin patch!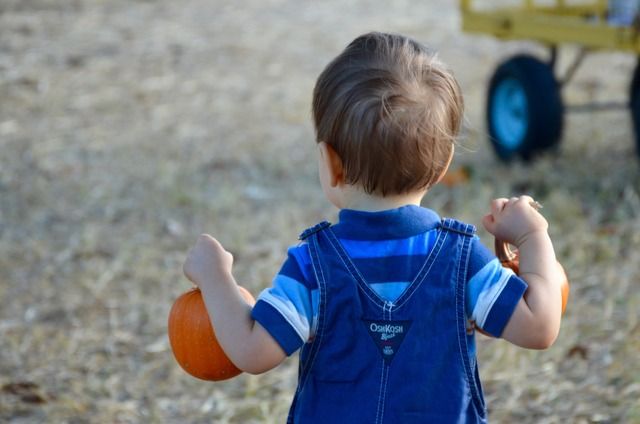 This little youngin' found him some pumpkins.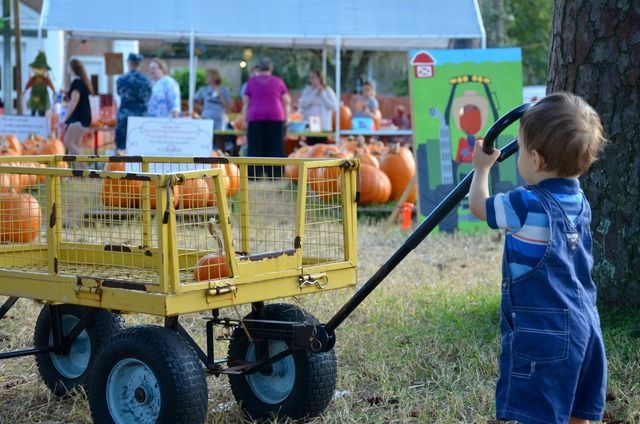 He just wanted to pull his pumpkins around in the wagon, bless his little heart.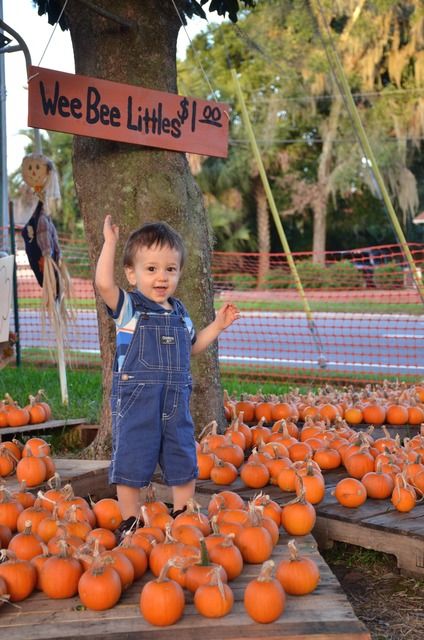 So much little and cute in one picture!
Then, the kids and I hung out while Eric lined up for his turn in the home run derby.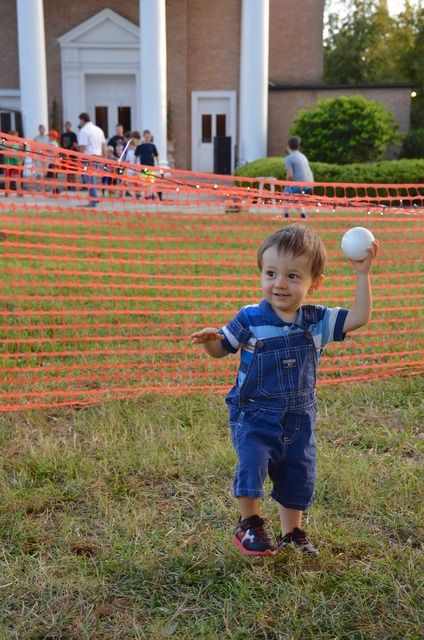 I think E.J. wants to pitch!
Things got started a little late, and by the time they reached the back end of the participant line, it was pretty dark outside. They put glow-sticks in the balls which made for a fun effect (although it did make them a little harder to hit!). Eric took his turn and his athletic prowess and switch hitting impressed the judges and earned him a fancy home run derby medal! Way to go, Eric!
Ellie watching Eric take his turn
We really enjoyed this event and wished we could have made it out to more of the church's fall festival events. Next year, perhaps!