After all our artsy parky fun on Friday and Saturday the first weekend in May, we wrapped things up with yet another trip downtown on Sunday, this time to Metropolitan Park for the World of Nations Celebration.
For my St. Pete readers, the World of Nations festival was basically SPIFFS (St. Petersburg International Folk Fair, if I recall correctly?)—do they still do that? I remember going to SPIFFS at Tropicana Field on field trips when I was in school. Anyway, this festival was all outdoors, and was made up of booths representing a number of different countries from around the world. The different booths featured food, art, trinkets, dress and music from each country. Unfortunately, we didn't bring much cash with us so we were unable to partake in a lot of things (like delicious food from around the world), but we did enjoy wandering the festival and checking things out. (We also did end up purchasing a nativity from the Peru booth to add to my collection!)
They also gave you a passport upon arrival and you could get it stamped at each country. That was our primary mission, in addition to just enjoying the atmosphere!
Ellie getting her passport stamped, still wearing that bear mask she made at storytime. Because that's not crazy at all.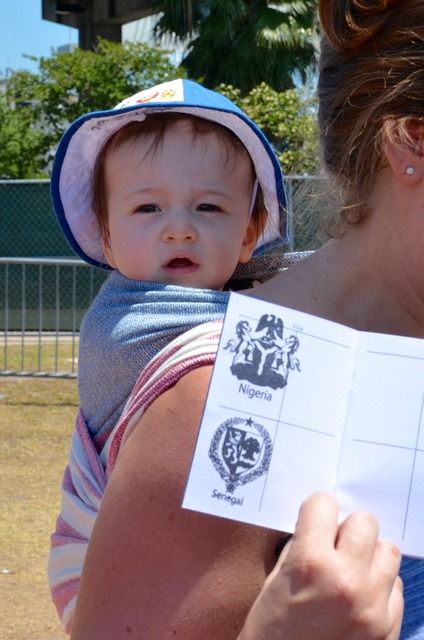 E.J. showing off our first stamps
Ellie Bear and her passport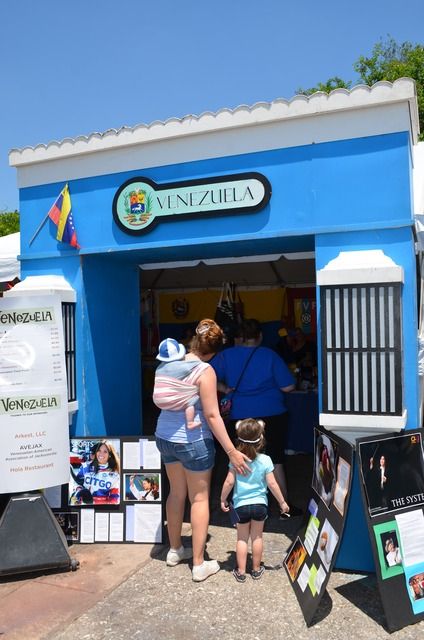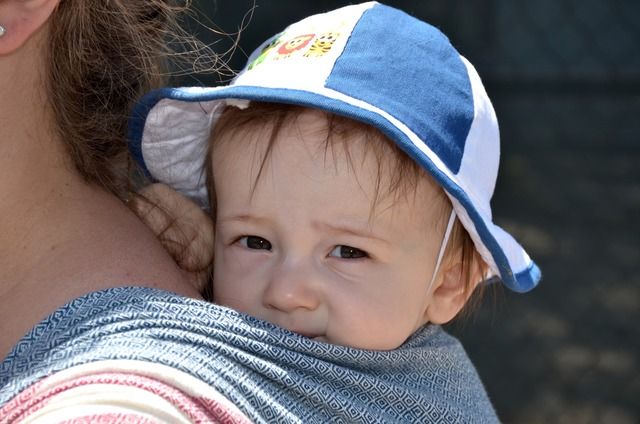 E.J. holding to my hair like it's his horse's mane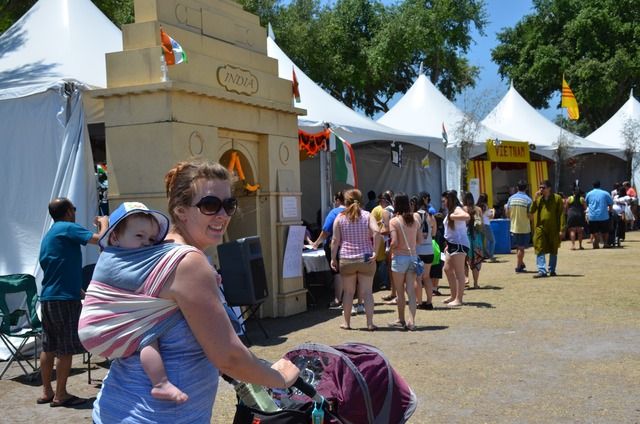 Eric was pumped to go back to India!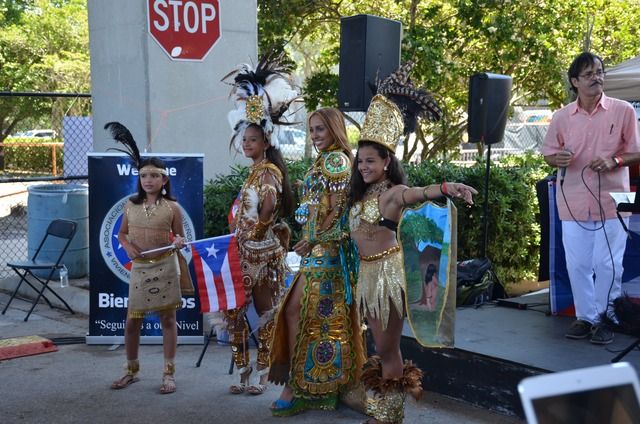 Beautiful day at a great festival!
Hooray for another fun Jacksonville event! I may still miss New York sometimes, but there is certainly no shortage of fun things to do right here in Jacksonville!