The last weekend in April, we drove down to St. Augustine for a Feel the Wheels event in the parking lot of the outlet mall. They had a myriad things with wheels for the kids to explore: fire trucks, ambulances, trolleys, buses, regular trucks, even just big ol' tires. The kids had a fun time checking everything out, though there was an excessive amount of honking (to be expected when young children are allowed to take the helm of these vehicles at will), and Ellie didn't care for that. We did check some things out though, and both kids got their turn in the driver's seat!
E.J. and me with Tow Mater
Those are big wheels to feel!
Little boy amongst the tires
Driving a police helicopter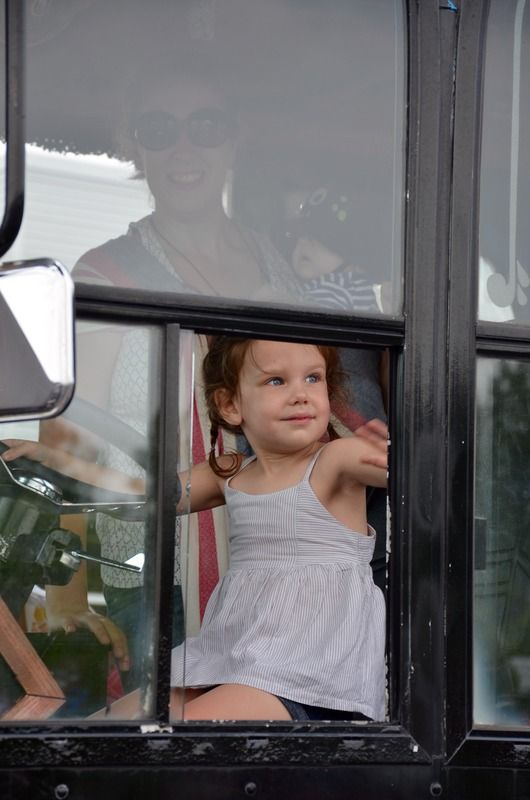 Ringing the trolley bell!
Riding a school bus. TOO SOON.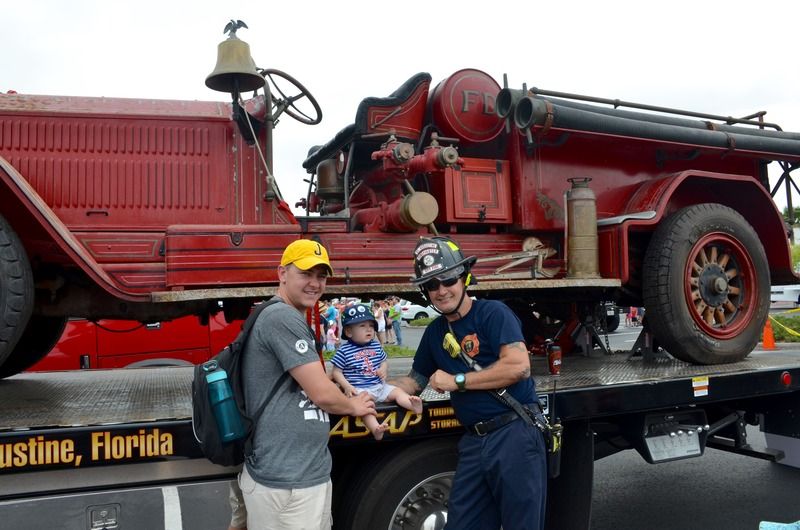 E.J., Eric, firefighter and old fire engine
Firefighter E.J. driving a fire truck