Last Tuesday, Eric and Ellie enjoyed another daddy-daughter date night. This time, they went out for dinner and a show: Chick-Fil-A, followed by Dinosaur Train Live!
Ready for date night! (I have to mention that Eric purposely wore a pink shirt because pink is Ellie's favorite color, and Eric is an amazing Daddy!)
The show was over in Orange Park, so Eric and Ellie drove out there early to beat rush our traffic and spent some time in the Chick-Fil-A play area before sitting down to a nice dinner together.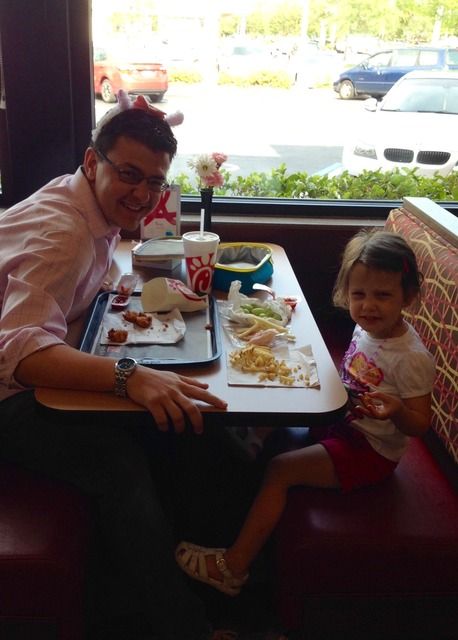 Then they went over to the theater. They were running a little late, and Ellie was a bit spooked by the darkness and loud noise in the theater at first, but she quickly warmed up to the whole experience.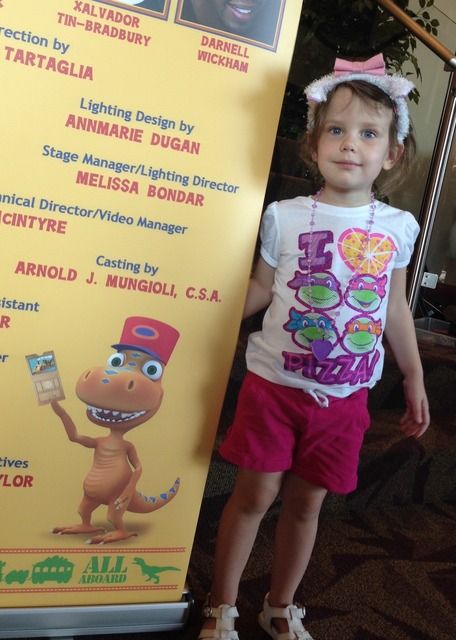 By the end of the show, Ellie was
loving it.
She danced her little heart out and kept asking Eric, "Can we dance together again, Daddy?"
VIDEO: Ellie dancing to Dinosaur Train
Ellie wasn't the only one who loved it. Eric said he had a moment during the show when he looked at Ellie and was struck by just how cool it is to be her parent.
Ellie rocking the toddler smile after the show! She didn't want to go home!
All in all, it was a great night for both Eric and Ellie, and Ellie has been talking about it nearly every day since: "Remember when we go on that date with Daddy? We played at the French Fry Store! And we saw Dinosaur Train! We were in a time tunnel!" Clearly, she enjoyed her evening out with her daddy!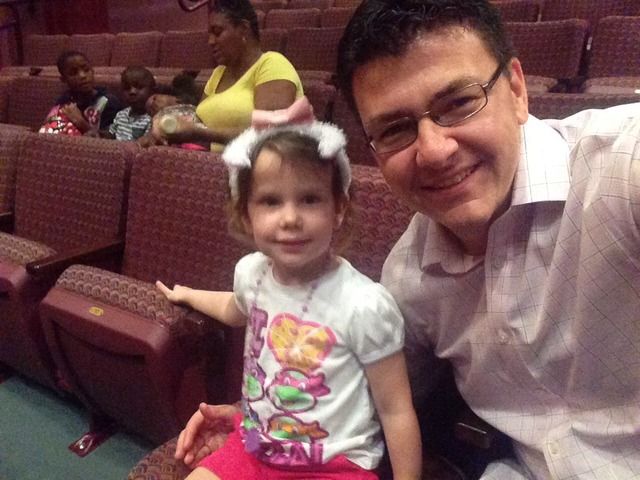 Another great memory for these two!