Another Jacksonville activity that we were very much looking forward to was the beach. I've spent far more time relaxing along the shores of the Gulf than I have the Atlantic Ocean, so I was excited to check out the beaches of Jacksonville.
We're not too far from the beach; probably about a 20-25 minute drive. We decided to head out there first thing in the morning a couple of Sundays ago, to try to squeeze in some fun before Ellie's naptime and also, to beat both the heat and the crowds. Turns out, beaching in the morning is actually quite peaceful. Who knew? Also, an unexpected perk: we managed to park early enough that they weren't charging for the lot yet, so parking was free. Morning beaching for the win!
We only stayed about an hour but had a wonderful time. Ellie played in the sand, timidly (my child was timid!!!!!) checked out the waves, and looked for seashells. She particularly enjoyed putting tiny shells inside a bigger shell.
Toes in the Atlantic Ocean for the first time
Whoa! Waves were unexpected!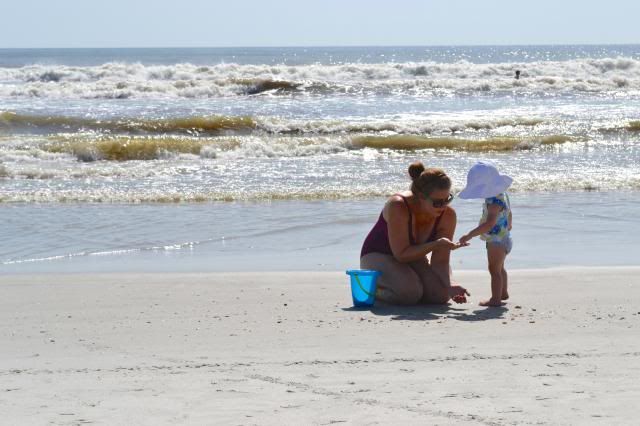 The waves were a little crazy for her liking that morning, so she stuck to looking for seashells with Mama.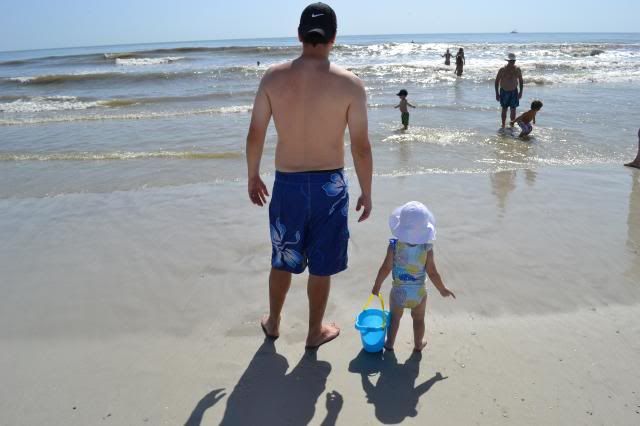 Scoping things out with Daddy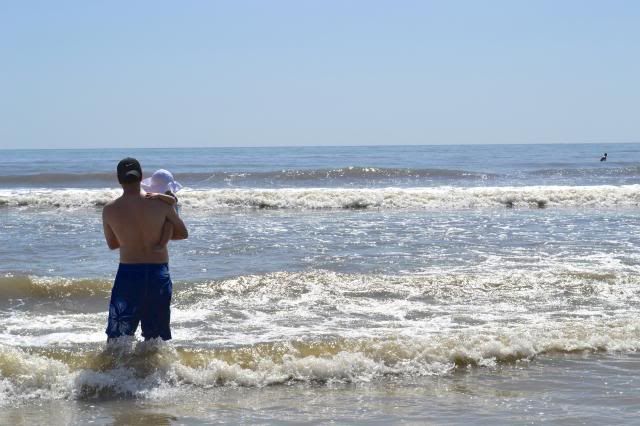 She'll go back in, but only with Daddy's help.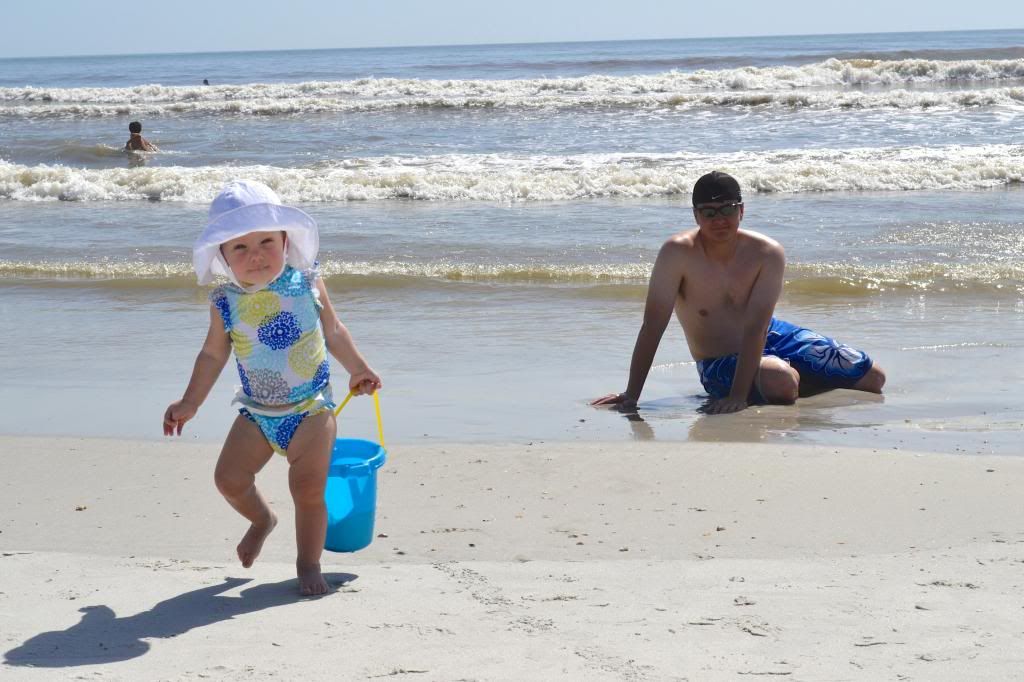 They're totally making the same face here.
The beach was really beautiful: clean, with nice, soft sand (Clearwater Beach-esque) and much more active waves than you get in the Gulf (naturally). I'm definitely looking forward to more family beach days at Jacksonville Beach in our future!