I mentioned in my post about my mom's visit that she brought a sewing project for us to work on while she was here. She brought the pattern, the fabric and the thread - but we were short a bit of elastic for the little pants. No biggie, there are tons of stores filled to the brim with trim (rhyme!) in the city. So, our sewing project brought about Ellie's first official trip into the Big Apple.
Not only was it a big event for Ellie to go into the city for the first time, but it was also my first time setting foot in New York City since my last day of work on March 16. Can you believe that? And oh, how I missed it. I was starting to get the shakes. Good thing I finally got my NYC fix!
So, we got the baby all dressed up in one of her cute little outfits for the day. Obviously you want to look your most stylish if you're going to be shopping in New York City. Ellie gets it.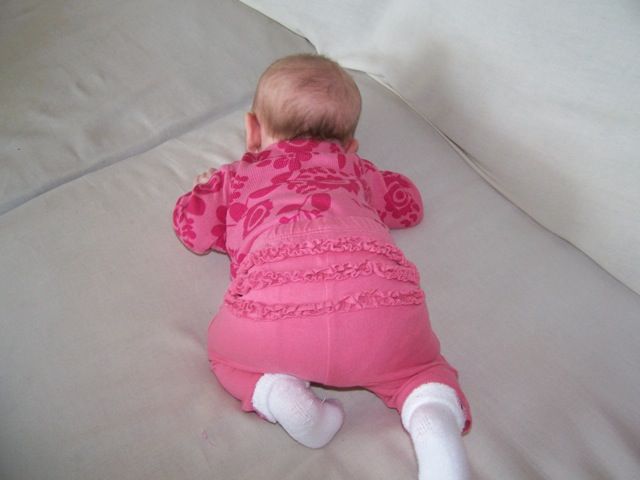 And of course, to get into the city for the first time, Ellie had to take her first train ride. She rode the PATH like she's been doing it her whole life. No sweat.
As soon as we got off the PATH at 33rd Street, we took the elevator up and Ellie got her first look at New York. Well, she would have, if she had been awake.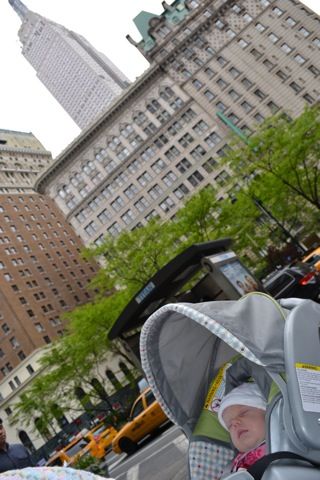 Ellie with the Empire State Building behind her
First things first, my mom and I went off in search of our elastic. Ellie was very patient during our shopping, although she did wake up long enough to look skeptical about this whole NYC thing. In her defense, it certainly was an awful lot of new sounds and smells and such.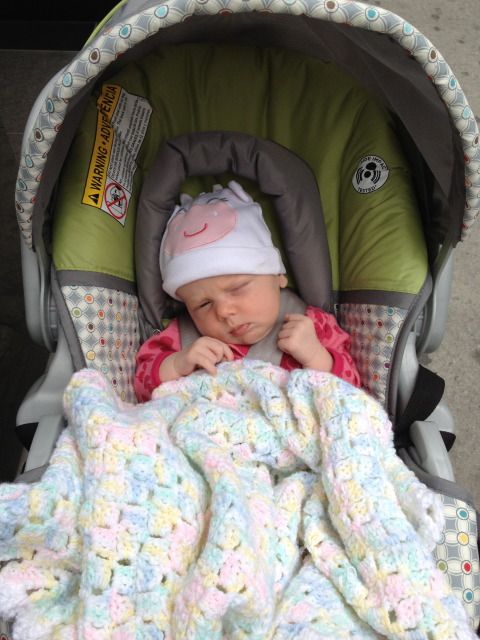 After our shopping was done, we took Ellie up to Bryant Park, which you know is one of my favorite places in the city. Eric was able to meet us there for lunch and be a part of Ellie's first Big Apple Day, which was so nice. Of course, by then she was starving and thus had a little bit of a meltdown in the park, but soon we were all enjoying a nice lunch and she was as happy as could be.
After lunch we took a couple of quick family photos to commemorate the occasion.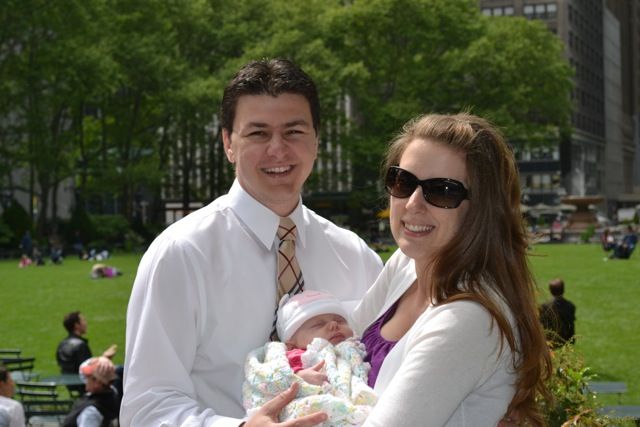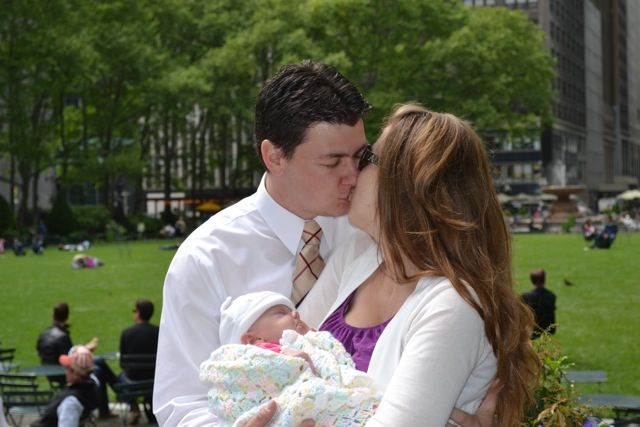 Ellie is pouting! As if to say, "EWWW, Mom and Dad! GROSS!"
We then parted ways - Eric went back to work, and the three ladies went back to Hoboken. Ellie did great on the train once again. I would say her first outing in NYC was a smashing success! She is a city girl in the making!