Eric and I both work just steps from the Ziegfeld Theater, where many movie premieres are held. This makes it very convenient for us to stop by premieres on weekday evenings after work, so lately, we have been taking advantage of that. Actually,
Eric
has been taking advantage of that, not "we." You see, I get out of work at 5:30 and usually celebrities don't show up at premieres until 7:00 or so. By the time 5:30 rolls around, I have been in the office for nine hours and am tired, sore, swollen and, obviously, whiny. All I want to do is go home, not stand around outside for an hour and a half. Eric, however, leaves work
early
to catch 7:00 appearances, so the appeal is much greater for him. I have been happy to leave the celebrity-watching in his hands so I can go home and eat Dinner #1 and take a bath. Priorities, people.
Eric has been doing a great job in his role as Head Celebrity Watcher and has caught quite a few premieres in the past couple of weeks. Most recently, he hit up the
We Bought a Zoo
premiere, where he saw Matt Damon, Scarlett Johansson and Elle Fanning. You know how we love a nice celebrity, so I have to be sure to give Matt Damon his due. Eric says he was one of the most gracious celebrities we have met in NYC. He spent an exceptional amount of time across the street signing autographs for fans and was very friendly and kind. In fact, he spent so much time in front of Eric signing autographs, Eric even got one for himself. You see, ever since
David Blaine signed a playing card for us
, we have thought it would be cool to get celebrities to sign playing cards to hopefully someday have a full deck of autographed cards. We took a little long to get on it, so I don't know if that will happen, but we now have Matt Damon's autograph on the four of hearts.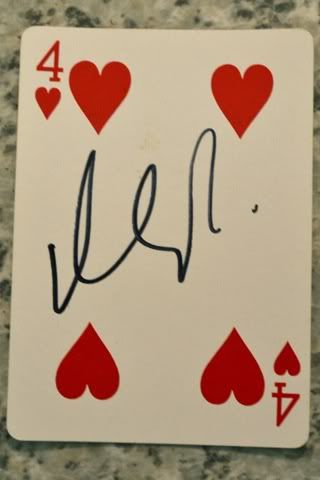 Clearly, this says "Matt Damon." Okay, just take my word for it.
Apparently, Matt also maintained his composure and good spirits in the midst of a mini-PETA protest, including people dressed in animal heads with signs saying "I don't want to be in your movie!"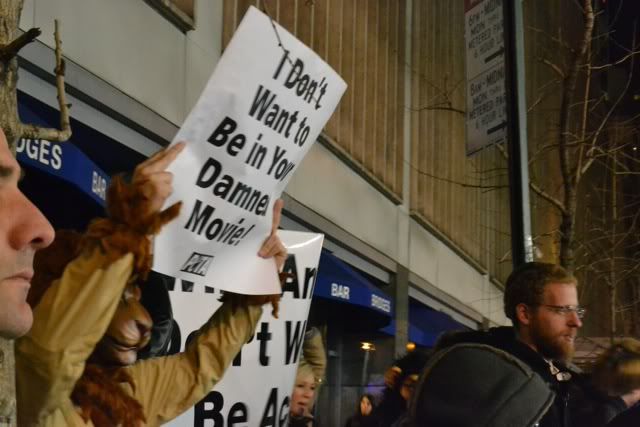 Protesters at the premiere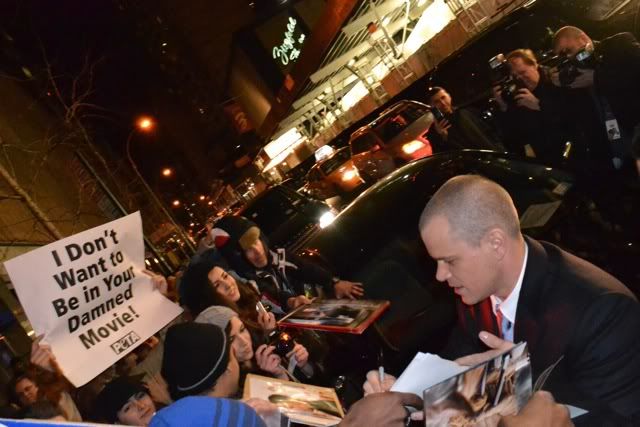 Matt greeting fans amongst the madness
As an alternative to super-friendly Matt Damon, Scarlett Johansson went straight inside and didn't so much as turn around to wave at the fans.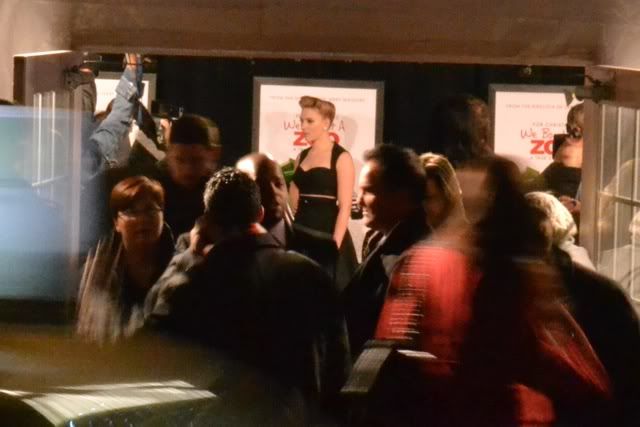 Scarlett Johansson inside the red carpet
I guess they all can't be Matt Damons and
Seth Rogens
and
Daniel Radcliffes
, eh?
Eric has also caught a couple of other premieres and events at (and around) the Ziegfeld, including the
Hugo
premiere, where he saw Tony Bennett:
...and the International Emmy Awards at the NYC Hilton, where he saw Wendy Williams and Ally Sheedy: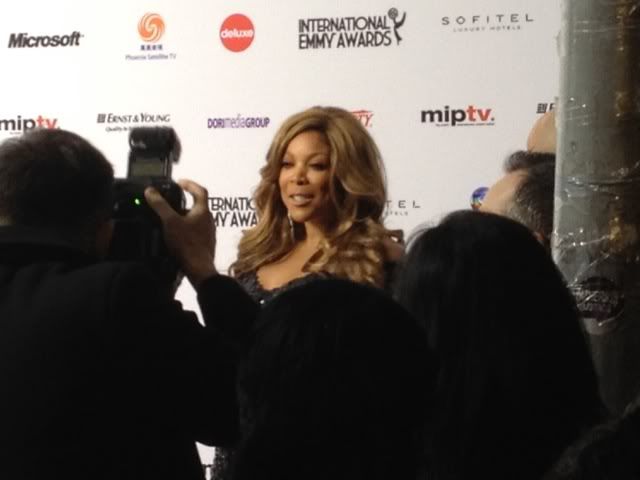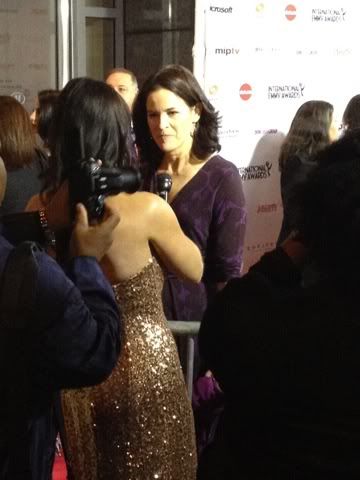 ...and the New York
New Year's Eve
premiere, where he saw Jessica Biel, Lea Michele, Matthew Broderick, Sarah Jessica Parker and Zac Efron.
Fuzzy cell phone picture of Zac Efron
Way to go, Eric! More celebrities to add to
the list
!