This past weekend my mom came up for a final visit before the baby comes. Eric was finishing his week of long work days for TFA, so the company (and help!) was much appreciated. We were able to get out and do lots of fun things, plus had plenty of time to just sit and chat, which was so nice.
My mom arrived on Friday and took Ellie to story time at Barnes and Noble while Eric and I went to my 38-week doctor appointment (everything is still going well!). Then we met Ellie and Grammy back at story time and went to the playground for a bit before coming home. That afternoon, after Ellie's nap, the three of us girls hit the pool for a little fun in the sun. We were trying out a new "puddle jumper" floatie for Ellie, and it was a major hit - she was a swimming fool!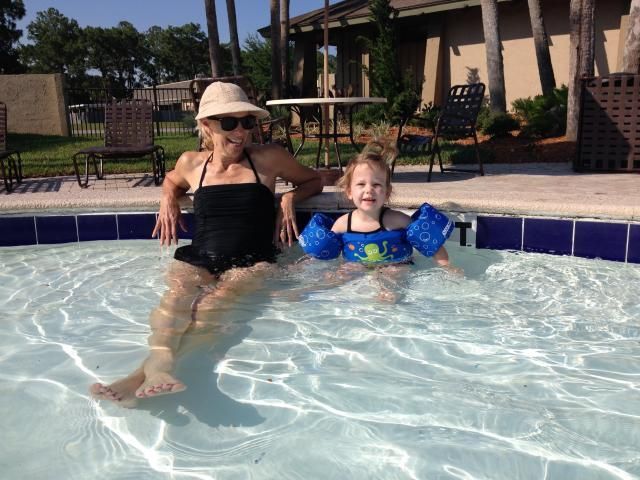 On Saturday, we went to a local candy shop called Sweet Pete's for toddler hour. Each child is able to decorate two cookies dipped in chocolate, then they read a story to the children. The shop itself was just adorable, and the event itself was a lot of fun. As one might expect, eating the finished product was Ellie's favorite part!
Sweet Pete working the chocolate
Master cookie decorator hard at work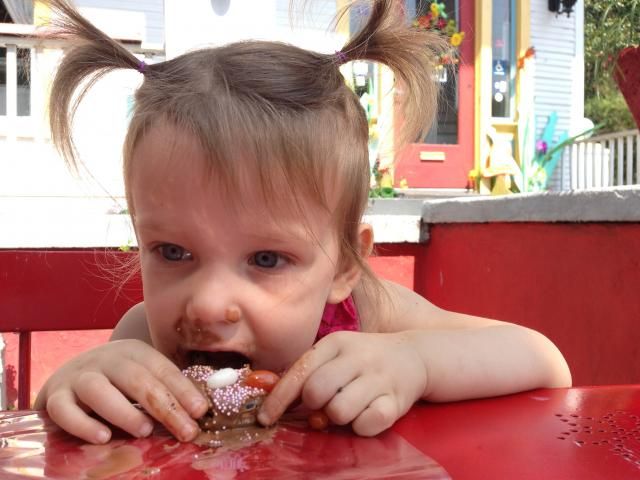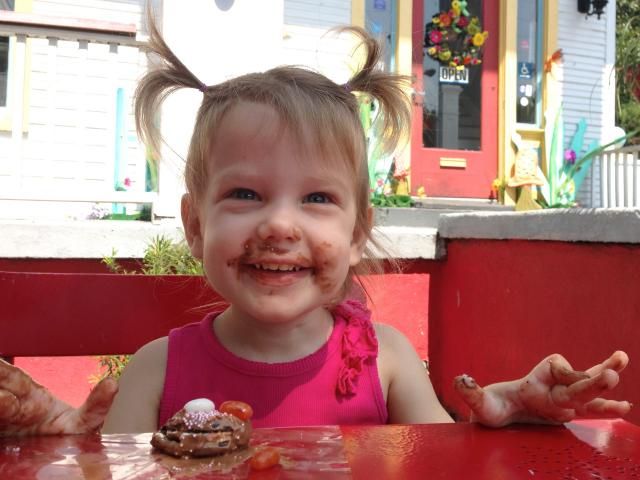 I think she approves of her work!
After candy storytime, we went to my friend's consignment shop for a bit, then out to lunch at Mellow Mushroom in Avondale. Despite devouring her pizza last time we were there, this time Ellie wanted nothing to do with the stuff. That is, until I boxed it up to take home - and then she scarfed it down in about five minutes, right out of the to-go box, because TODDLERS. After lunch, Ellie and Grammy donned their firefighter hats (figuratively speaking) and played in the fire truck for a while. Then it was home to nap!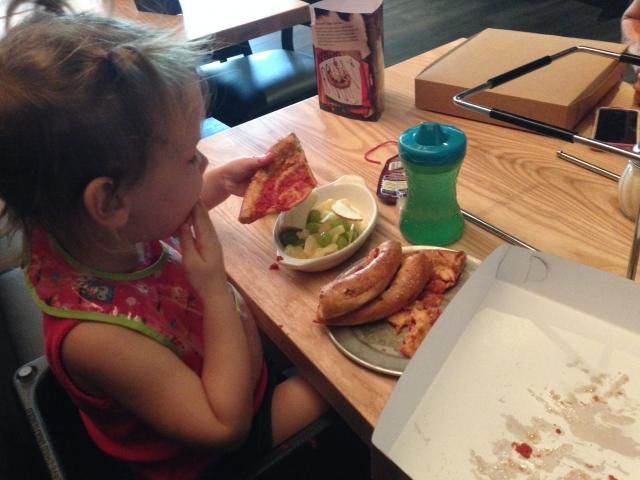 I guess she just prefers her pizza to go.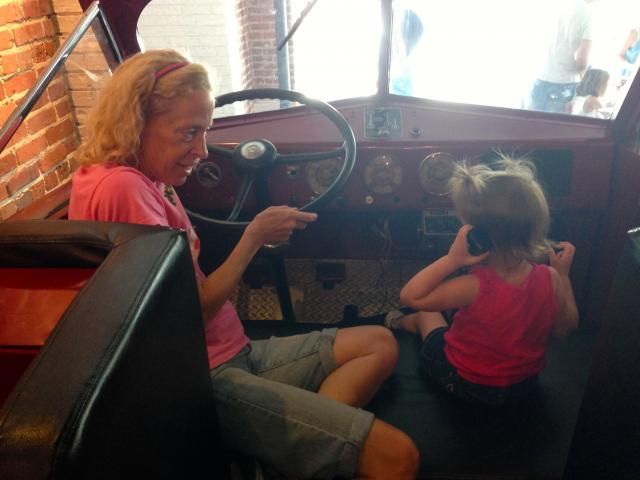 Firefighters Grammy and Ellie, off to save the day!
The rest of the weekend was pretty mellow, and my mom left Sunday morning. It was a very nice visit! Thanks for coming, Mom!