Since moving to Jacksonville, I have made it my quest to find fun things for Ellie and me to do during Eric's working hours, and we have been pretty successful, I'd say. We have a fairly demanding storytime schedule and try to find other fun things to do as they pop up, too.
One resource that has helped me in my efforts is the
Jax Moms Blog
, which has pointed me in the direction of a number of fun outings. This summer, they've started a rather fun Jacksonville Park Hop, in which each week, they meet up at a different Jacksonville-area park with a different theme and fun activities (and an ice cream truck!) for the kids. Ellie and I went to the first one ourselves, and all three of us made it to the following two.
The first park hop was held at Sunshine Park in Jacksonville Beach, with a "Get Cool" theme. Ellie and I had a blast! We played with chalk and the various water and ice bins they had for the kids to dig into, ran around at the playground, hit the swings, shared a raspberry fruit bar from 3 Moms Ice Cream Truck, and splashed at the sprayground.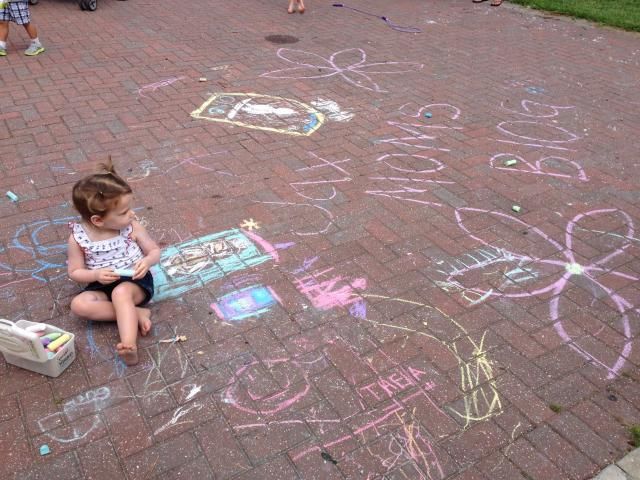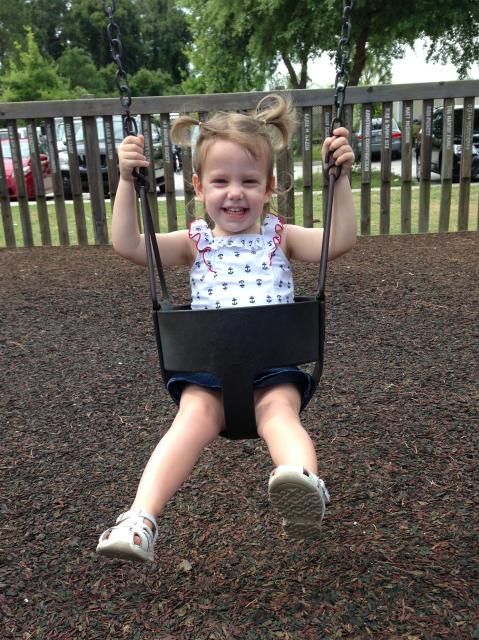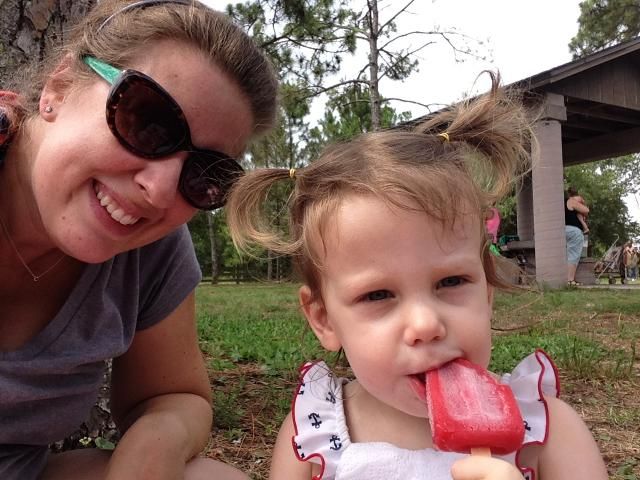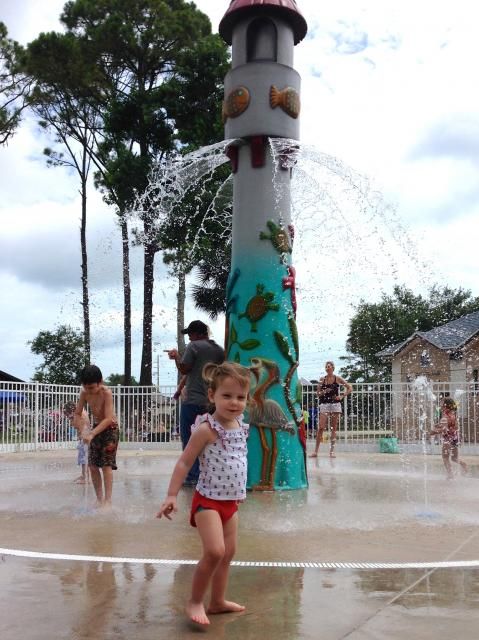 Unfortunately, that outing ended in tears after a tumble on the sprayground (mixed with general fatigue), but we had lots of fun up until that point!
The second park hop location was Clarke Park in Orange Park for "Bubbles of Fun." Once again, we played at the playground, ate some ice cream, and ran through bubbles.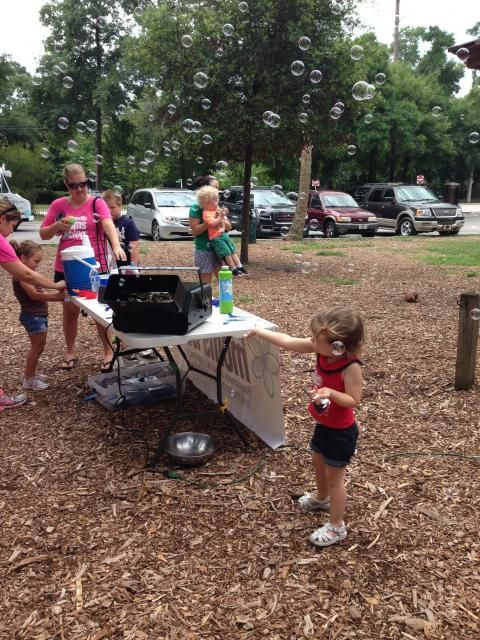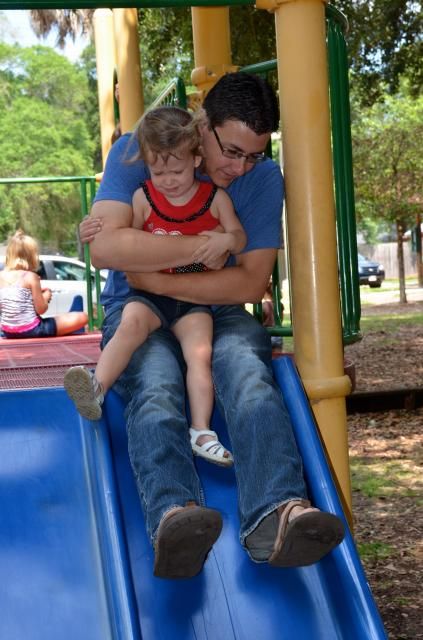 Despite her tortured expression, she actually asked to do this.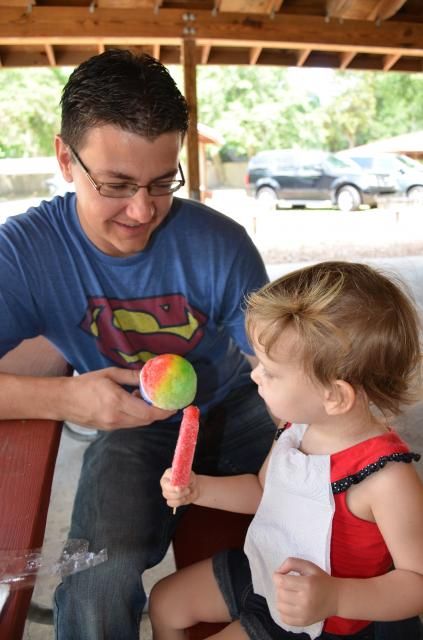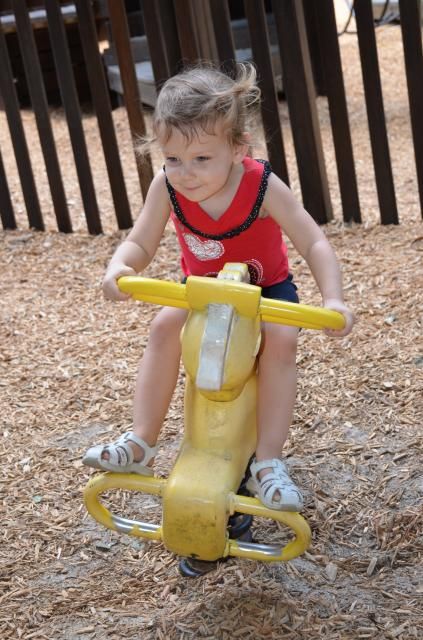 "I'm a cowgirl! Giddyup!"
The most recent park we went to was 9A Baymeadows Regional Park for "Sand, Sun and Fun." They had lots of sand and water bins set up, some swag for the moms (free samples of Winn Dixie brand baby products), and free ice cream courtesy of Community First Credit Union. Ellie was particularly all over the place, playing on the playground equipment, swinging, eating her ice cream, playing with balls and sand and parachutes and such. Lots of fun!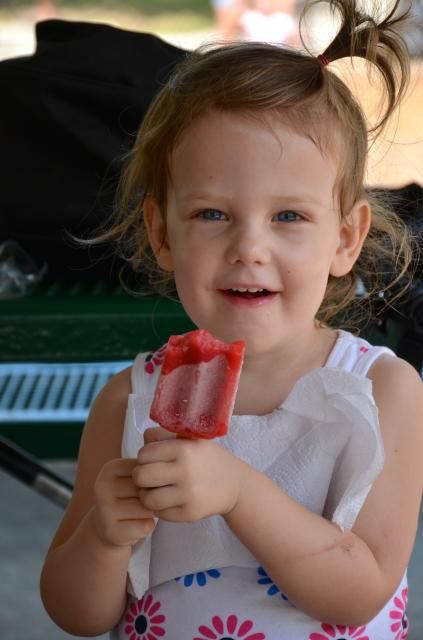 "Share your ice cream with your parents" is a very important lesson to teach your children. Priorities!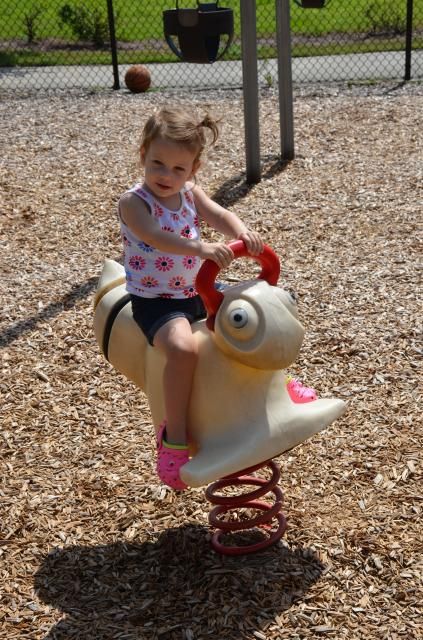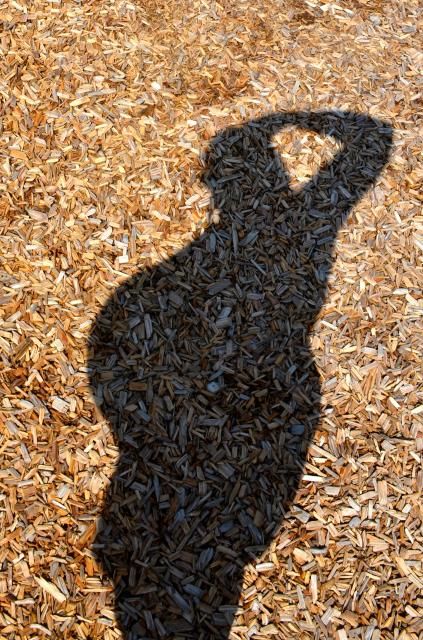 The belly, man. It's not messing around these days.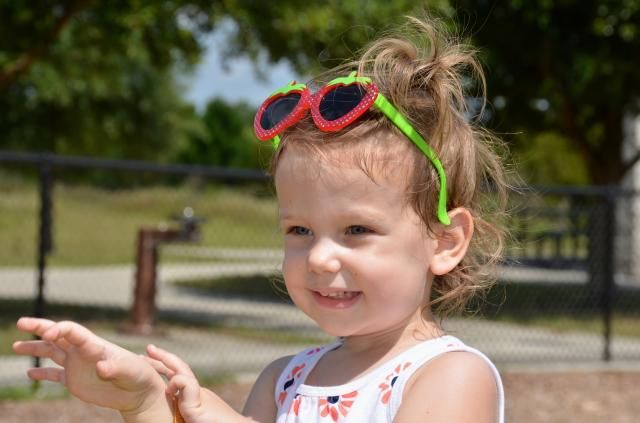 This has been such a fun summer activity! Of course, we're going to be sidelined for a little bit now, but hopefully we'll be able to make it out for another one or two at the end of the summer!