Now that the weather is nice and summery (have I mentioned that it's hot?) we've been spending a good bit of time in the water. Well, whenever afternoon thunderstorms don't interfere, of course. As Ellie says, we "go 'wimming!"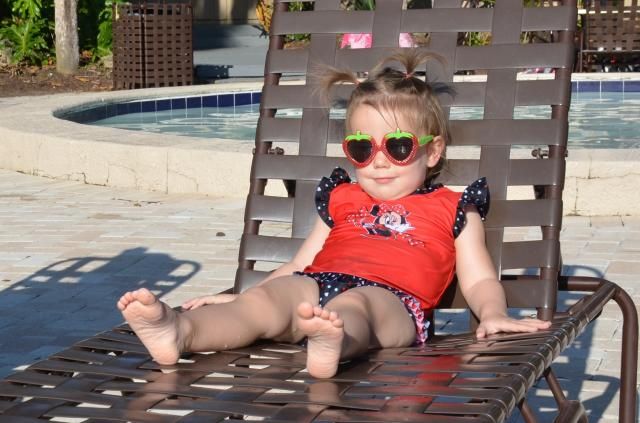 Is this girl a Florida girl or what?
I was pretty excited for Ellie to spend some time in the pool this summer, because last year she LOVED the water (splash parks for the win!) and she loves the bath and such, too. So, as soon as we could, we signed her up for swim lessons at the YMCA, and she went every Saturday in May (with the exception of the week she was sick). It wasn't really a hardcore swim lesson, but more was just geared towards getting the kids comfortable in the water a little bit. The classes included some water games, some paddling/kicking practice, blowing bubbles in the water and jumping in. The first week, Ellie was super pumped at first: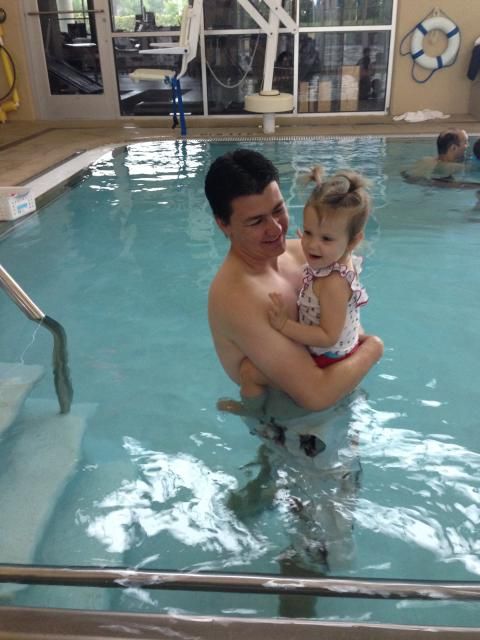 ...but things took a turn for the unhappy when it came time to float on her back.
Frankly, we were a little surprised at her reaction, but figured it was all just new and the next week would be better.
And indeed, the second week was
much
better. In fact, she was a paddling, kicking, splashing, jumping machine. She
loved
it. I attribute much of the attitude shift to a video my cousin Molly shared of Ellie's cousin Santiago happily jumping into a pool over and over again. Ellie watched that video and wanted to be "brave like Gago!"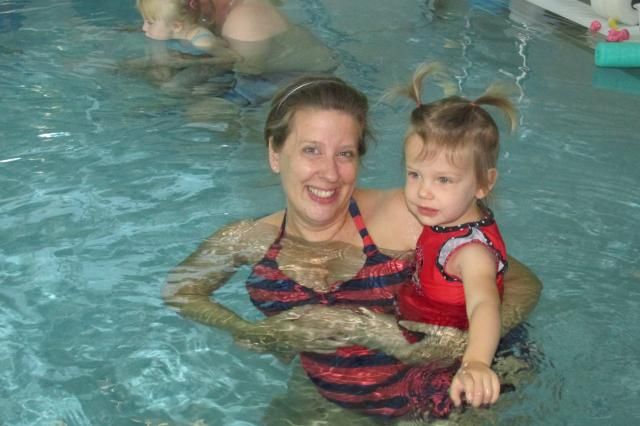 In the water for lesson #2
VIDEO: Ellie "swimming" to a toy
The last lesson was another mixed bag, however. Ellie did some of the activities and fussed over others. She started off the lesson wanting to do nothing but jump in over and over, but by the time we reached the jumping portion of the program, she wanted none of it. Toddlers, man. Fickle creatures they are.
Waiting for her last swim lesson
Showing the instructor her paddling skills - "like a doggy!"
We've also been trying to spend some afternoons at our community pool, which Ellie very much enjoys. She spends the whole time running back and forth from the one-foot-deep kiddie pool to the big pool, where she enjoys going up and down the steps over and over and over and over again, and jumping in (with help, of course). It's not exactly a relaxing time for her parents, but it's fun.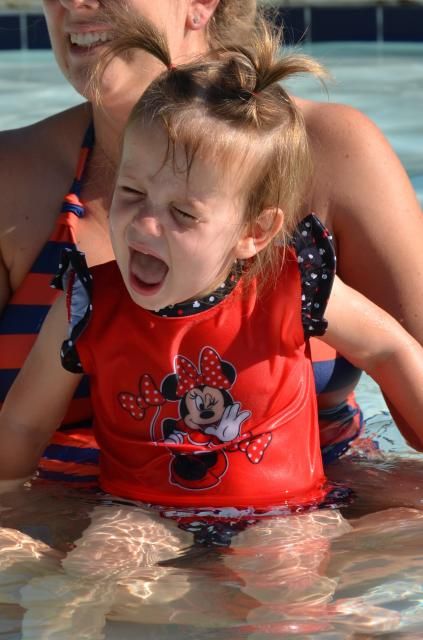 Hanging out in the kiddie pool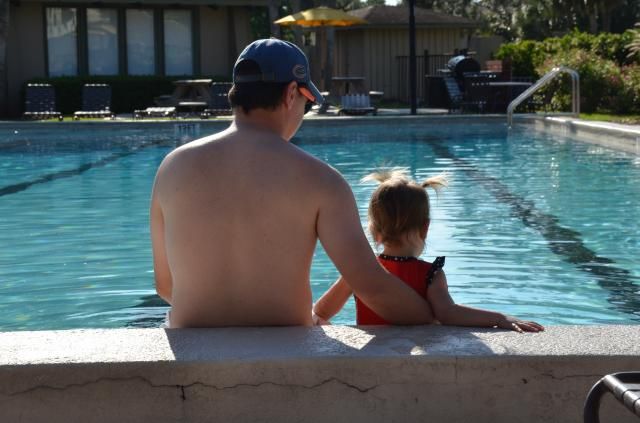 Sitting on the edge of the big pool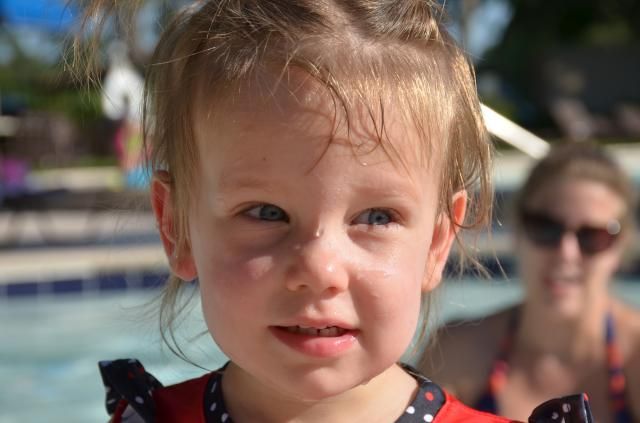 I love that she loves the water and I hope we're able to have more poolside fun this summer!