Before we left town for our extended St. Petersburg stay, we had a really fun weekend here in Jacksonville. I already told you about the
Riverside Arts Market and Pogopalooza
from that Saturday, and on Sunday we took advantage of Teacher Appreciation Days at Adventure Landing's Shipwreck Island water park!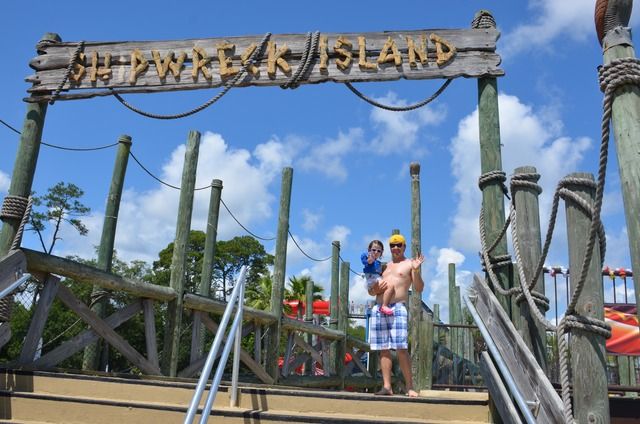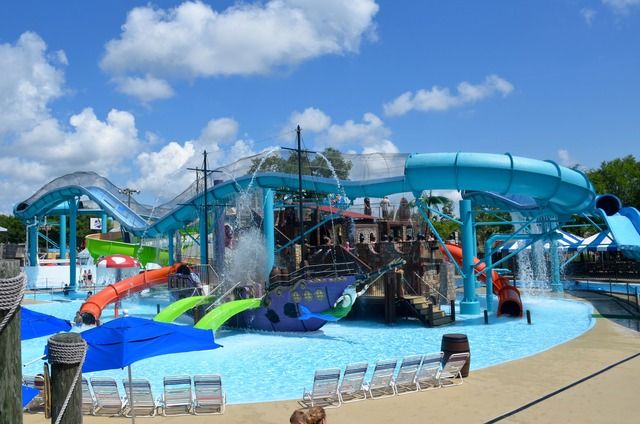 Looks like we're in for some fun!
We had a great time! The biggest hit was the tiny little splash pad for kids adjacent to the wave pool. We spent the most time there.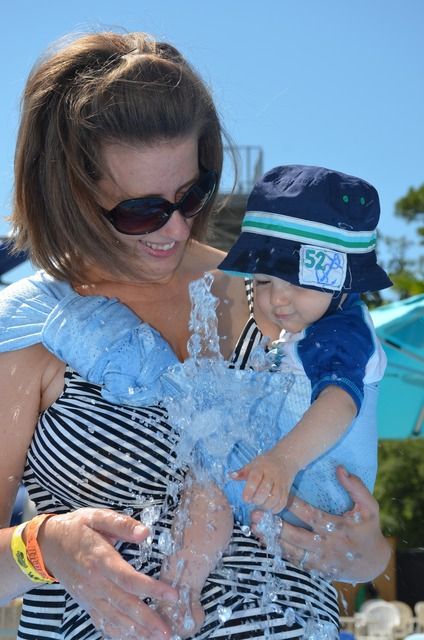 E.J. checking out the splashes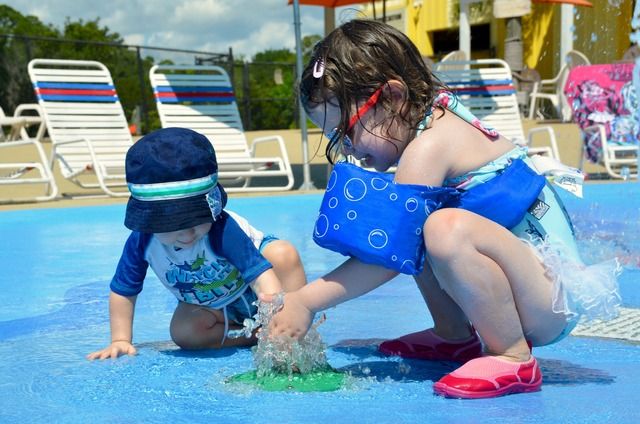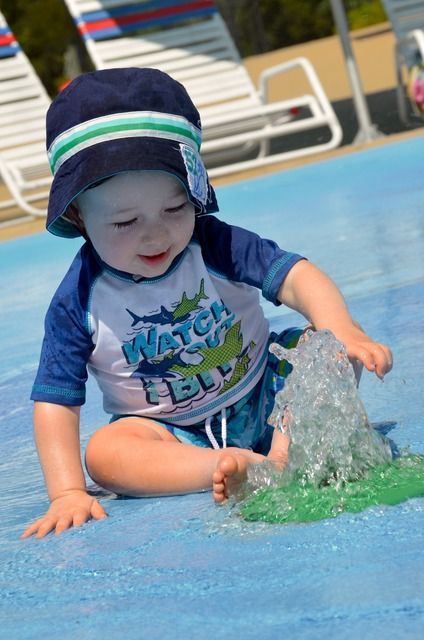 Ellie also liked the wave pool. She learned quickly that the loud noise meant "the ocean" was coming, but she felt safe in Daddy's arms!
She also liked to sit on the edge and let the waves go over her feet!
We also ventured over to the larger kids splash area, but all the water was too loud for Ellie's taste and she wasn't into it. At one point she did say she wanted to go down the slide, though. She immediately changed her mind, but I ran with it. She enjoyed it but didn't want to go again!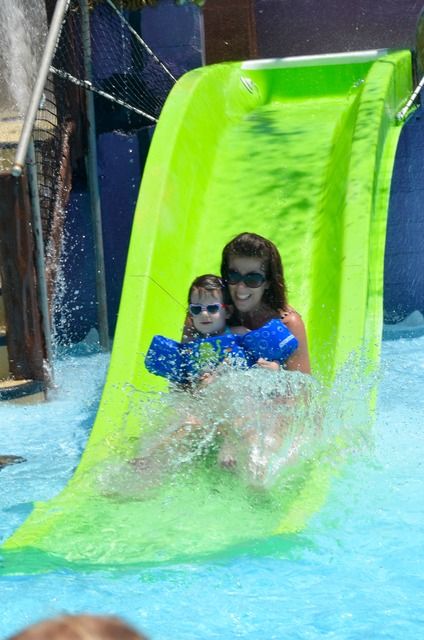 We also tried the lazy river. Ellie went with Eric and seemed to enjoy it until they got to the far-too-loud-for-Ellie splashing water part.
Ellie and Eric on the lazy river
E.J. and I took a turn, too. He was also a little nervous during the splashing part, but did well!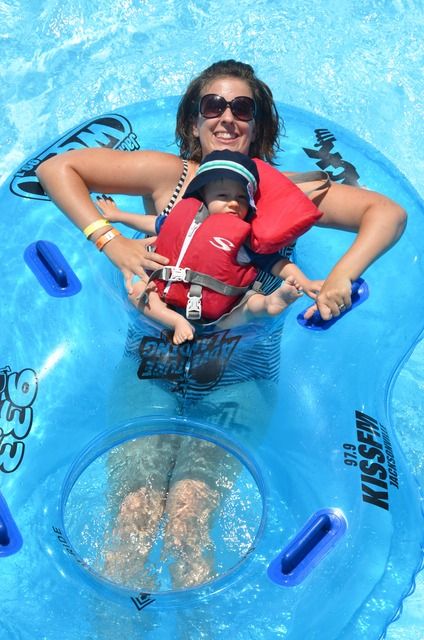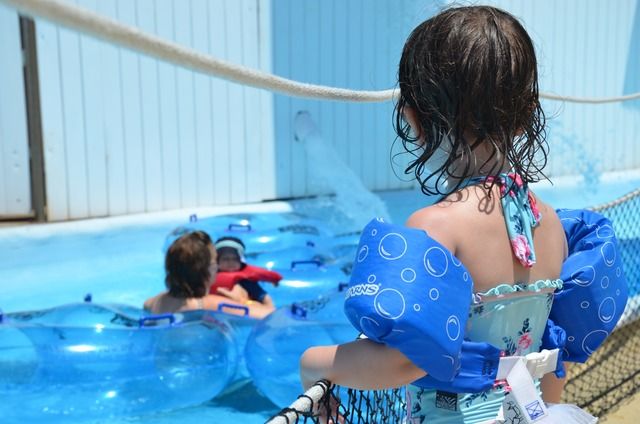 Ellie watching from the sidelines as we approached the noisy water
It was a great morning of summer fun!