We drove back from our long St. Petersburg visit on Father's Day proper this year, so Eric didn't have much of a celebration on his actual day. However, he took the day off work the next day so that we could settle back in to regular life and we took advantage of the extra free time together with a belated Father's Day trip to the UNF putting green—with both kids in tow!
Father's Day golf outing!
Eric and the kids really just played around a bit. He gave Ellie a little putting lesson, though she mostly enjoyed playing in the bunker. E.J. was mostly interested in crawling EVERYWHERE. But hey, overall, it was a fun first golf outing for Eric and his kids!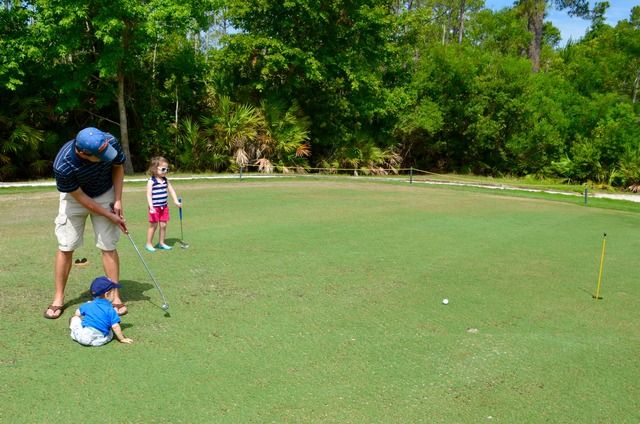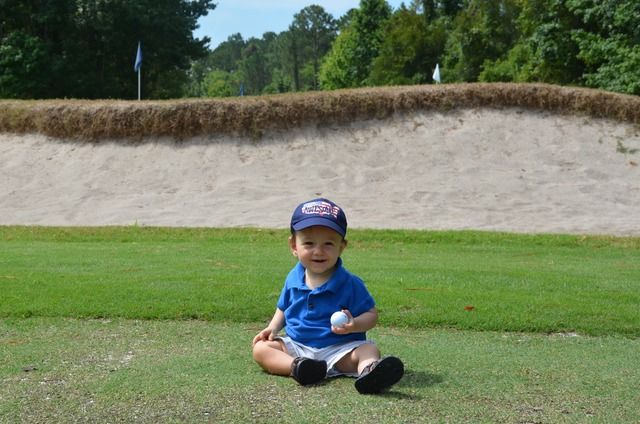 This guy looks like he'll be a natural.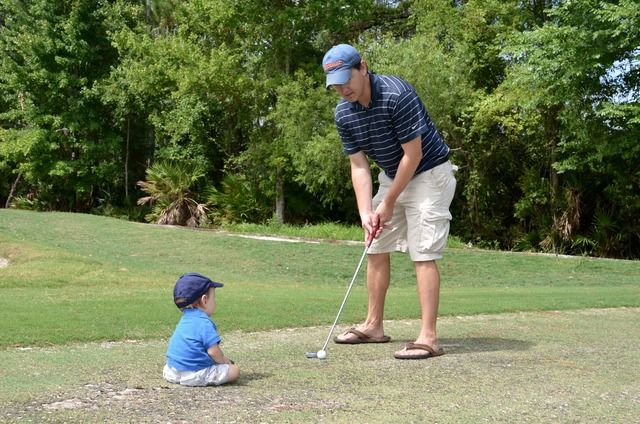 Studying Daddy's technique
Look out, Ellie! Things in the sand trap just got real.
I can't even with this one.
Happy belated Father's Day to the greatest Daddy!