A couple of weeks ago we were able to see the Florida Gators baseball team play Florida State here in Jacksonville. The game sold out, but we got our tickets early and were able to get great seats. Interestingly enough, we may not make it to a professional baseball game this season (given that much of baseball season is spoken for with a newborn), which is particularly odd since we have spent the last few years not only going to games in general, but often traveling around the country to see games at new baseball stadiums (just last year, we saw games in five different cities!). We'll see how this season plays out, but in the meantime, we'll try to get our baseball fix through college and minor league games. Thanks, Gators and Jacksonville Suns!
It was a lot of fun to take Ellie to a ballgame now that she's older and more vocal, and she loved it. We ate hot dogs and fries (and carrots and strawberries for Ellie - baseball game staples, am I right?) and watched the Gators beat Florida State, which is always a fun time. Well, we
almost
saw it - we left around the seventh inning (baby bedtimes ruin all the fun), which meant not only did we miss the conclusion of the game but also a bench-clearing brawl that would have happened right in front of our seats. Alas! But, we had a great time even if we did have to cut the fun short.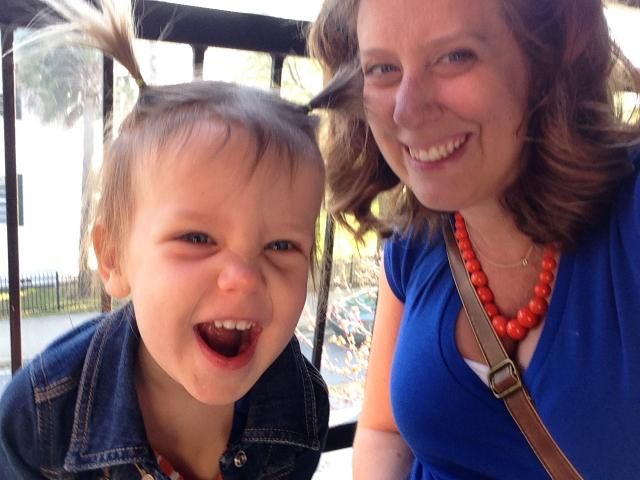 Somebody is PUMPED for some baseball.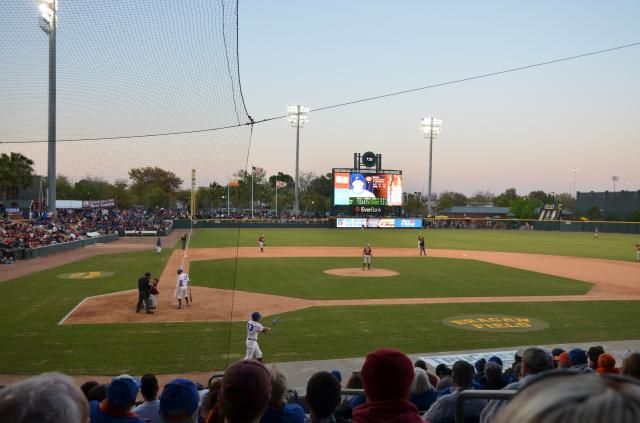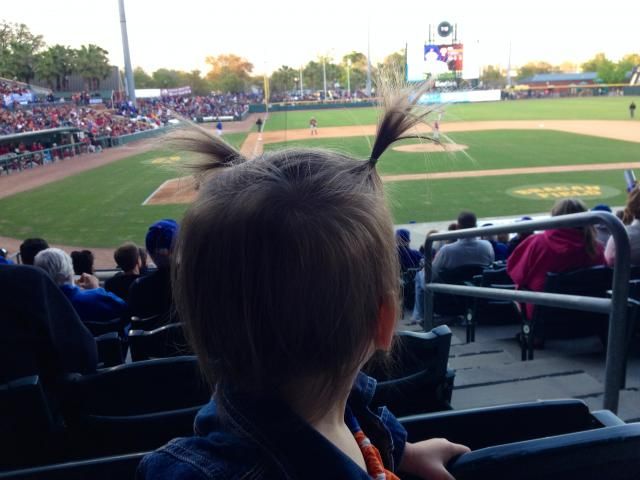 Well, I thought I had a good view, but then somebody's pigtails were all up in my line of sight.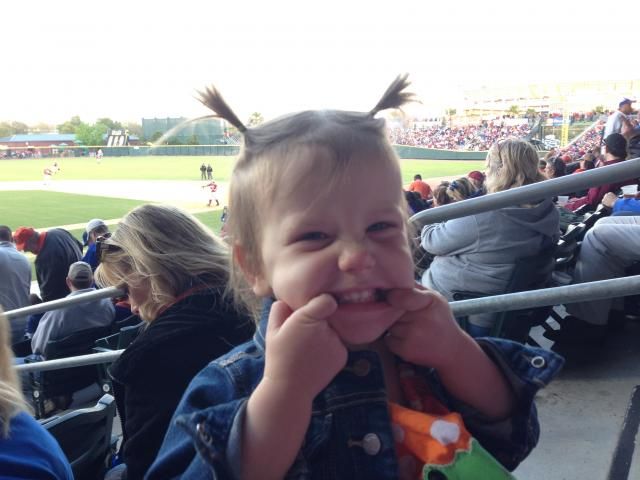 And this is what she thinks about my plight.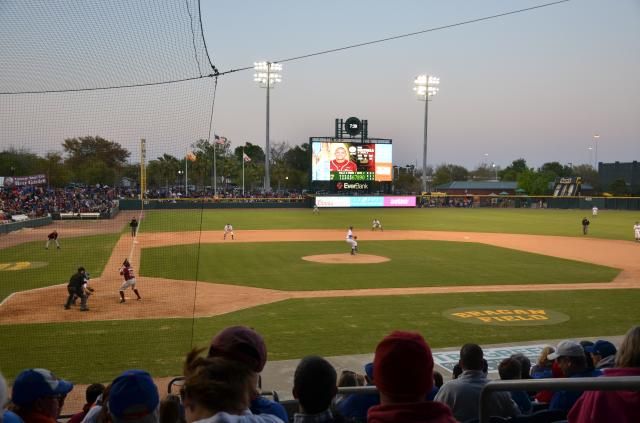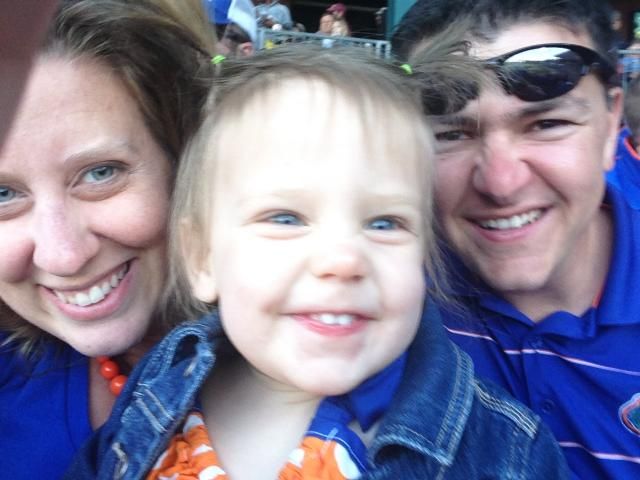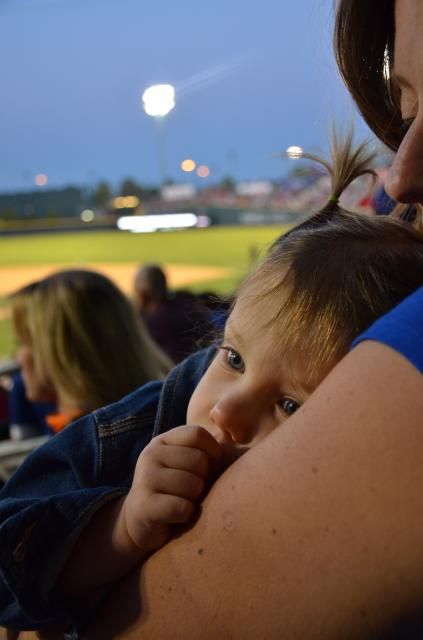 Even if we won't be enjoying this baseball season in our typical fashion, it's fun to have baseball back!