This weekend we took Ellie to see the Easter Bunny. We were eager to do so after she somehow got it into her head that we were going to do just that on Friday evening, when in fact we were only going out to dinner. She spent the whole ride in the car talking about "say hi to Easter Bunny!" and "show Easter Bunny piggies!" (show him her pigtails), and when we arrived at the restaurant with no Bunny in sight, she kept calling out, "Easter Bunny, where are you???" Adorable. So needless to say, she was pumped when the Big Bunny Day finally came.
The line for the Bunny was long, as we went on Sunday right when the mall opened, and we wondered what such a lengthy wait would do to Ellie's mood. But we did not have to worry, because that kid might be the Easter Bunny's #1 Fan: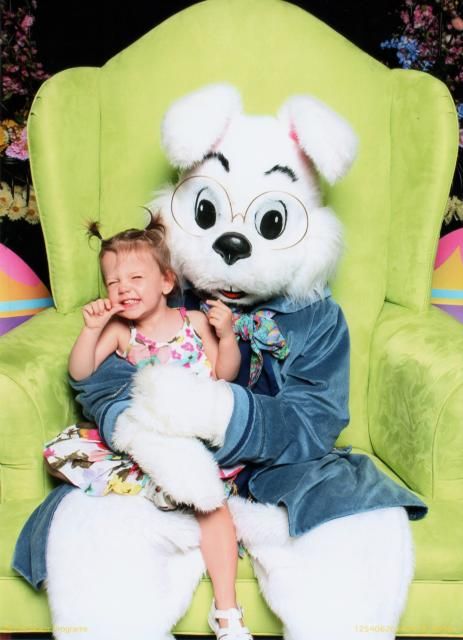 Ellie and the Easter Bunny, 2014
It's pretty safe to say that Ellie much preferred the Easter Bunny to Santa Claus: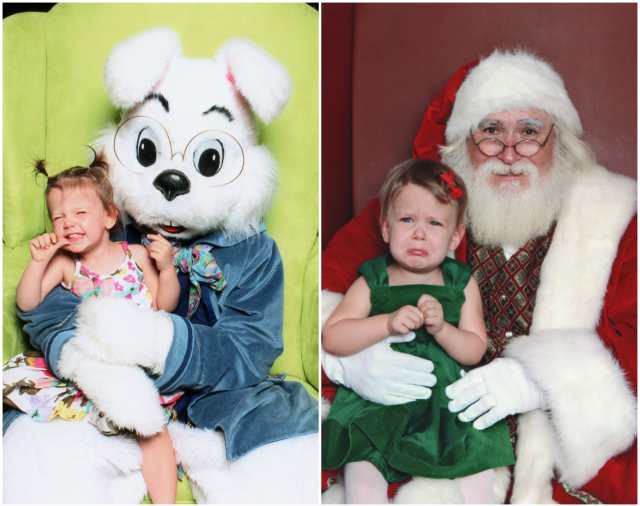 Her reactions to the two were slightly different.
I was hoping it would work out that way, considering that even at Disney she seemed to prefer the fully-costumed characters to the "real people."
Or, maybe she just loves oversized rabbits, because as you may recall, she didn't hate her encounter with the Big Bunny last year, either: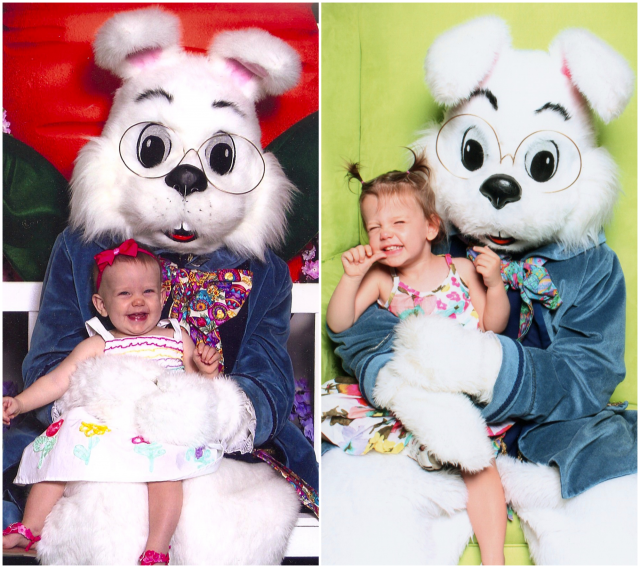 Left: 2013, just shy of one-year-old; Right: 2014, just turned two years old.
These are quite possibly the two happiest pictures ever taken of a child with a large rabbit.
But no matter how you slice it, Ellie loved meeting the Easter Bunny and I think she's all ready for the holiday this weekend!