On Sunday morning, we wrapped up our quick St. Petersburg visit with a walk in Sawgrass Lake Park with my dad. Ellie and I had walked with him there before, but Eric had never been at all. We just spent a little time roaming the boardwalk, checking things out at the observation tower, and spotting alligators, snakes, birds and enormous spiders. It was a lovely way to spend the morning! (Enormous spiders notwithstanding.)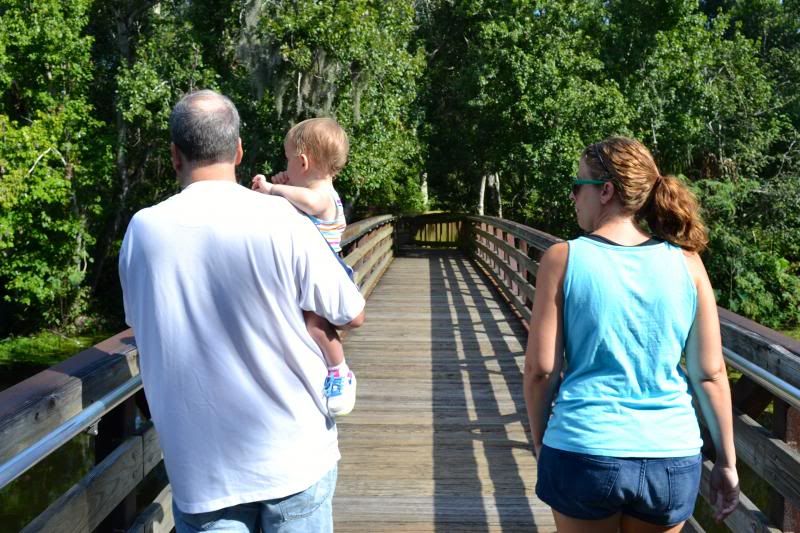 Walking along the boardwalk with my dad
Some of the creepy crawlers we spotted on our walk
Holding Elie up towards the huge spider (FOR SCALE, not so it could eat her) because I am an awesome mom.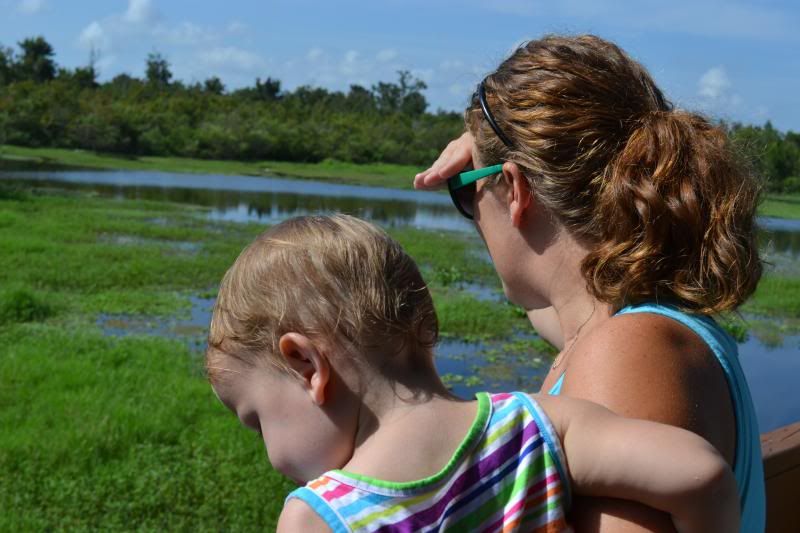 Now that she's finally getting a little bit of length to her hair, I can see it curling up in the humidity and I LOVE it.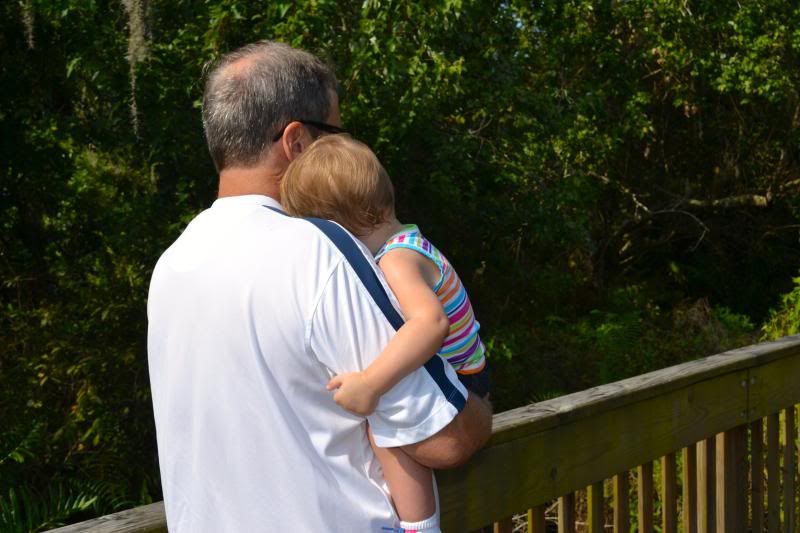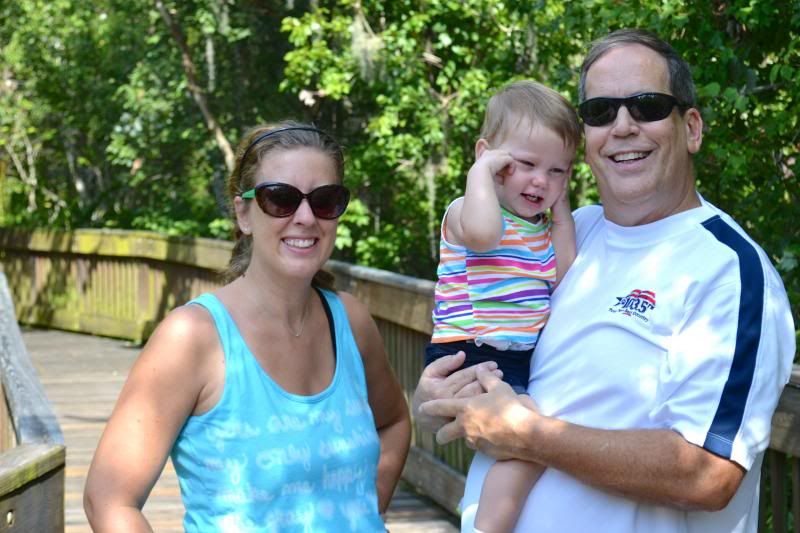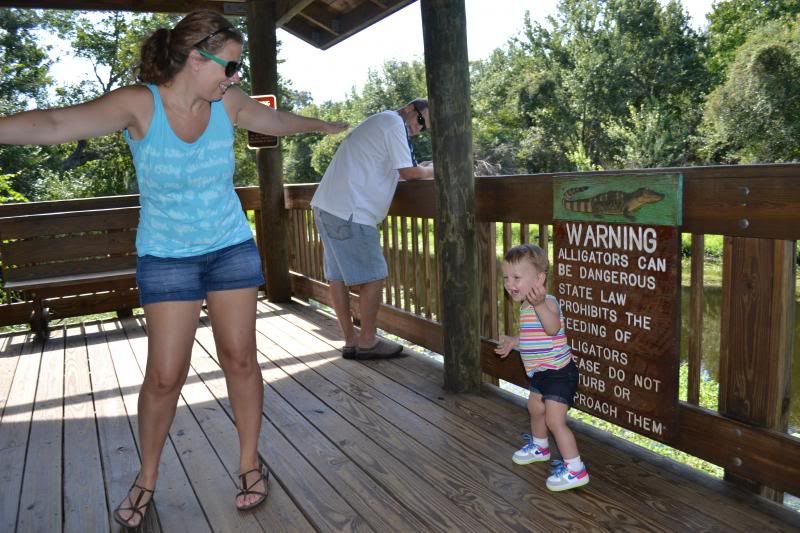 Pretending to be airplanes (Ellie's new favorite activity whenever she hears one overhead)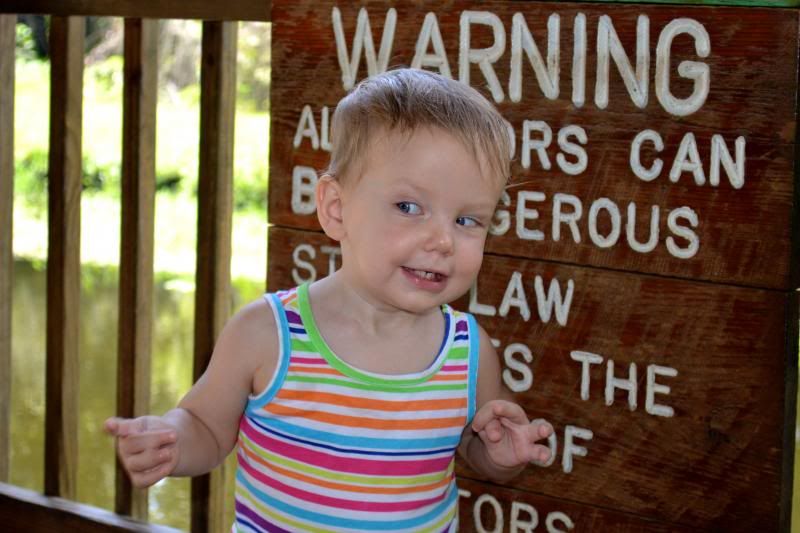 This is a very typical Ellie face. Oh, that girl.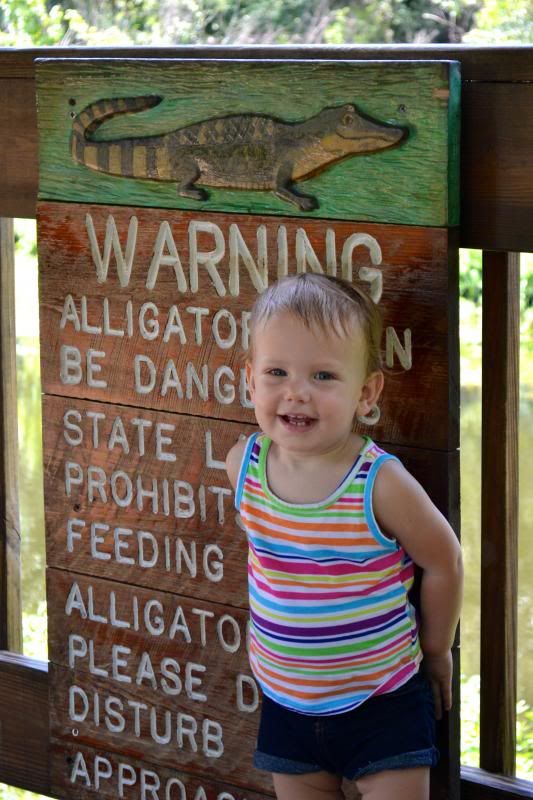 I love this smile! But also, stop growing up so fast, please.
Have a great weekend, everyone!