My last post was all about creativity inspired by Pinterest, but we don't need no stinkin' Pinterest to come up with ALL of our creative ideas around here, now do we? I should think not.
A few weeks ago, Eric and I were browsing around in Michael's (I wanted to get some knitting supplies to practice with, and he is a saint and went with me) when we came across these tiny little canvases that came with tiny little easels. They were packaged in a set of two for $5, so an idea was born: we should paint portraits of each other!
Come on, people. Don't be surprised. Surely you know by now that we are dorks.
So, we stocked up on all the necessary supplies: two of those canvas/easel packs, a big ol' assortment of brushes, a starter set of acrylic paint, and even a little artist's palette. We were good to go.
Then at last, it was time to let the creative juices flow. I painted Eric, he painted me, and I painted Achilles. It was a blast.
Let's get this painting party started!
Eric looks like a natural.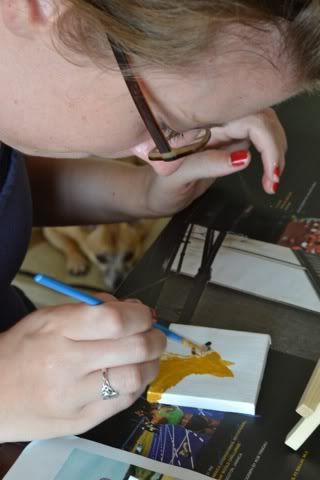 Hard at work painting my pooch
At last, the finished masterpieces were ready for their unveiling: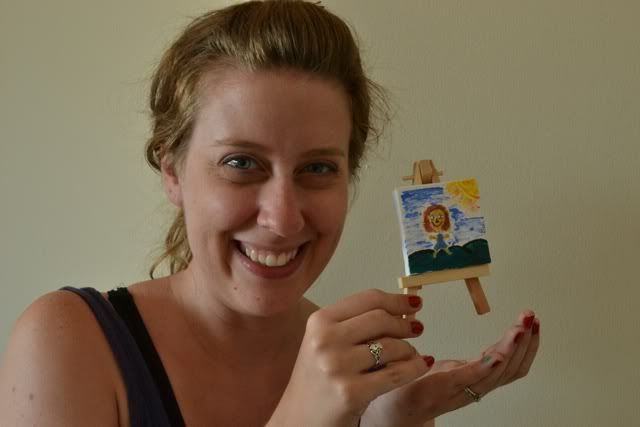 Me with the painted version of myself, by the great Eric
Eric gives his portrait the side-eye right back!
Achilles shows off his profile, although the real inspiration for his portrait was the picture below: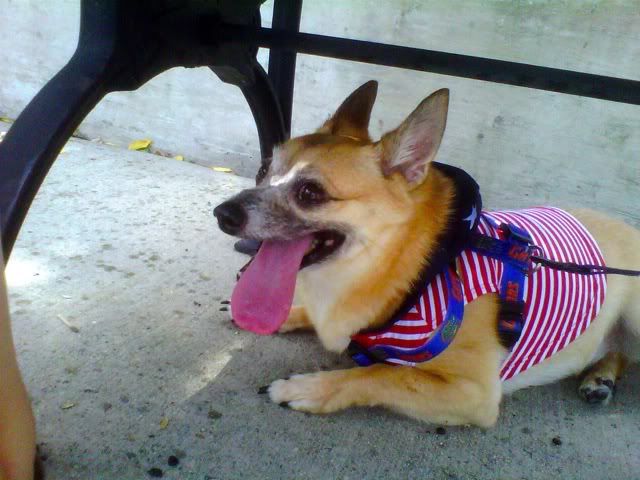 Ah, there's that tongue we know and love.
Not too shabby, eh? We may have found our calling!