Well folks, today is a pretty fun day, if I do say so myself. Not only are we currently off on Day 1 of our Pennsylvania Road Trip (as this post goes live, we'll probably be in Hershey!), but it's also my 29th birthday. That's right, I'm staring down the barrel of 30. But I feel good about it, really. The 29 years of life I have enjoyed so far have been fantastic, and I have high hopes for year 30. And what better way to celebrate a birthday than with a fun vacation? Not only do I get to visit The Land That Smells of Chocolate today, but I also get to tour historical battlefields in Gettysburg, and by tonight I'll be in Pittsburgh with many of these awesome peeps: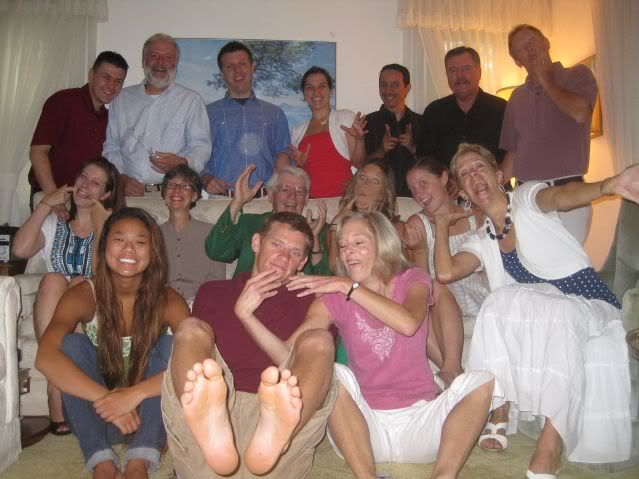 And in between all that fun, I'll be spending quality time in the car with my fabulous husband. What more could a girl want for her birthday?
But hey, enough about me!
In other news, on Tuesday we attended the
Crazy, Stupid, Love
premiere red carpet at the Ziegfeld Theater. It has been a while since we hit up a red carpet at the Ziegfeld, but now that Eric's firm moved offices he is super convenient to the Ziegfeld, and the promise of a Ryan Gosling sighting will get me to go pretty much anywhere.
It was hot and the arrivals were pretty sporadic at first, but towards the end there was a flurry of activity and we saw everyone we wanted to see, plus a few extras: Ryan Gosling, Emma Stone, Julianne Moore, Marisa Tomei, Steve and Nancy Carell, Analeigh Tipton, Kate Upton, Crystal Reed and Jonah Hill. You know how I like when celebrities are friendly, so of course I must mention that Steve Carell and Jonah Hill came over to greet fans for a few minutes, but Emma Stone and Ryan Gosling spent by far the most time signing autographs. They were great! Sadly, Marisa Tomei didn't so much as turn around to wave before rushing in, which was disappointing. But hey, you can't win them all.
Julianne Moore, and the back of Marisa Tomei
Crystal Reed and Kate Upton on the left, and Jonah Hill on the right
Emma Stone looking fabulous, and Ryan Gosling looking just as drool-worthy as expected.
That's me, trying to take a picture of Emma with our new point-and-shoot camera! Nice shot, Eric.
Ryan Gosling signing autographs
Another successful celebrity-watching event to add to our list!
Happy weekend, everyone!