Tuesday night Eric and I went out to the Ziegfeld Theater to celebrity-watch at the
Just Go With It
movie premiere. It was utterly freezing outside - the day started off deceptively warm at 40 degrees, but by premiere time the temp had dropped to about 21 degrees, and the wind was really blowing in from the west so it was BRUTAL. But, hey, for two more weeks we live in a place where we can walk a few blocks east down our street and catch a movie premiere, so we're going to take advantage. Plus, no matter how cold we get, we can always say we have been colder before. Nothing will EVER be as bad as
New Year's Eve 2008-09
!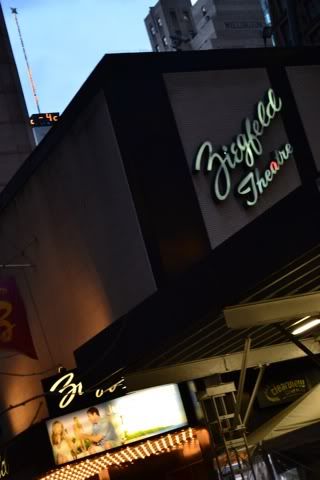 The Ziegfeld before the premiere
Waiting for the stars to arrive
So anyway. We went to this premiere, and added 10 new celebrities to our sighting list:
Adam Sandler, Andy Roddick, Bailee Madison, Brooklyn Decker, Dave Matthews, Josh Mostel, Keith Urban, Kevin Nealon, Molly Sims and Nicole Kidman. We also saw two we have already seen before: Jennifer Aniston and Andy Samberg. So, it was a success!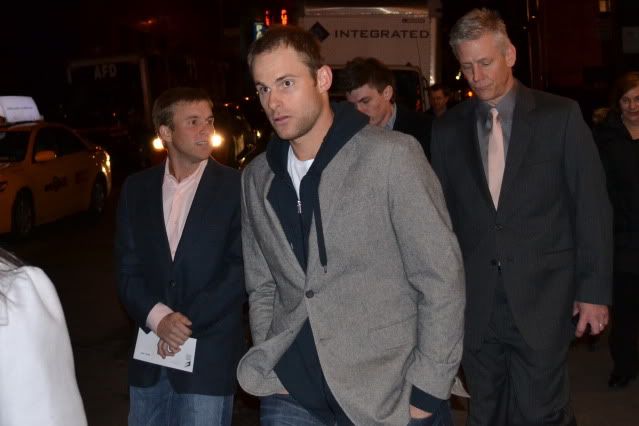 Andy Roddick arriving for the premiere
Nicole Kidman and Keith Urban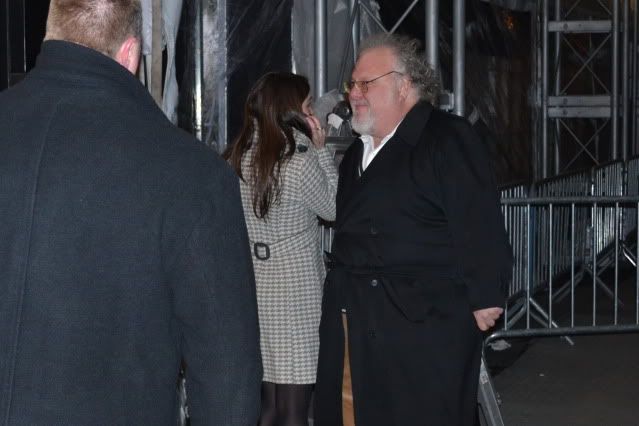 Josh Mostel, who played King Herod in Jesus Christ Superstar, as well as the principal/wrestler in Billy Madison and the social worker in Big Daddy

Jennifer Aniston waving to fans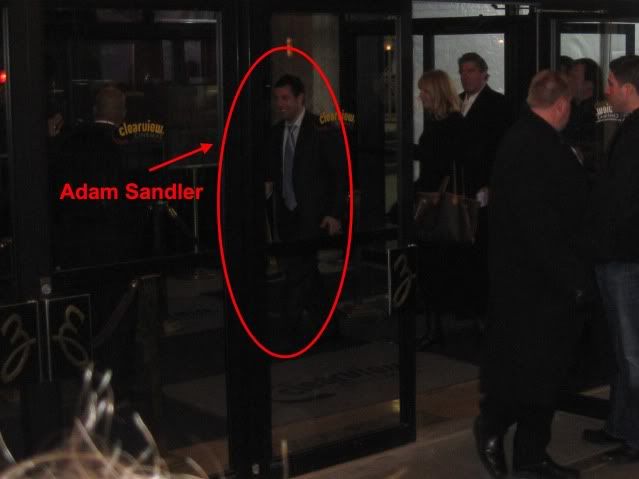 (All of these people have been added out our
Celeb Sighting List
, so be sure to check it out!)
I realize our pictures are pretty lousy. We got really good pictures at the
Dinner for Schmucks premiere
at the Ziegfeld this summer, but that was easier because 1) it was summer, so it was still light outside, and 2) it was summer, so it was a million degrees warmer. Because it was so cold, Jennifer Aniston was the only red-carpet-walker who came across the street to greet the crowds when she arrived, and she only stayed out briefly. Eric ran down to where she was to grab a picture, but the crowds were so crazy that it was just impossible to get a decent photo (
this
was the best we could do). Ah, well! So, we were left to try to snap photos as they finished up the red carpet and went into the theater, which were also dark and you had to be FAST with the photo snapping to catch them. Stupid winter just ruins everything!