We made it to New York!!!
We had a very long day yesterday, but we are here. The dog woke us up at 4:15 a.m. yesterday morning to go outside, and since our alarm was set to go off at 4:45 anyway, we were up for the day at that point. Kelley picked us up to take us to the airport at 5:30 a.m. We checked in and paid for the dog's flight, made our way to our gate, and boarded the plane pretty quickly.
The dog made a LOT of noise when we first got on the plane, but then quieted down and slept for about an hour. Then he woke up and decided he was really unhappy again, so we had another good 15 minutes of yelling and screaming before he finally settled down and went back to sleep. He was pretty good for the rest of the flight, so really it was not nearly as bad as it could have been!
After arriving at JFK, we got our luggage and found a cab to take us to our apartment at last! And then the REAL fun began. We walked in to quite an (expected) mess. It actually wasn't as bad as I had expected...everything was, for the most part, in the room it was supposed to be in, and the movers had unpacked some things for us like our clothes and pictures. At least, we were able to walk in the door!
Looking into the living room from the front door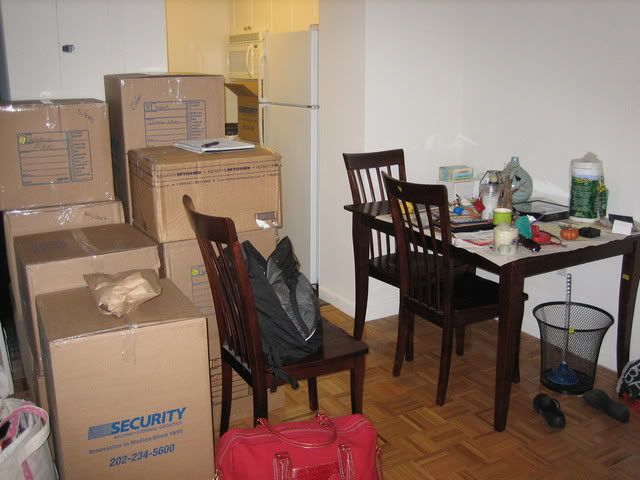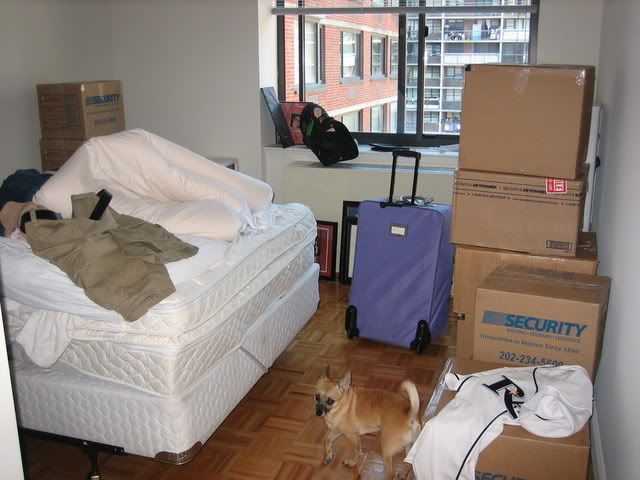 The first thing we did was take the dog for a walk to get some pizza for lunch. We went to an awesome little hole-in-the-wall place called
Sacca's
Pizza. It was delicious! We knew it had to be good because after ordering, Eric even came out and said "they're like, real Italians in there!" Ha.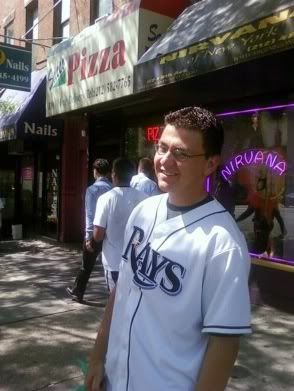 After lunch we got to work. I set up the bed right away, and Eric went to work on the kitchen. Achilles thought about helping, but I think he was overwhelmed by the size of the job, so he settled in to take a nap in his new favorite spot on the couch. (He doesn't seem to care for the wood floors, and he sounds like a crab scurrying along when he walks on them.)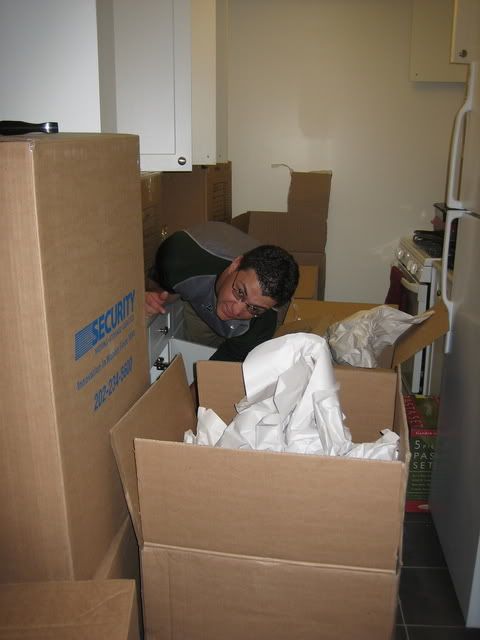 Eric tackling the kitchen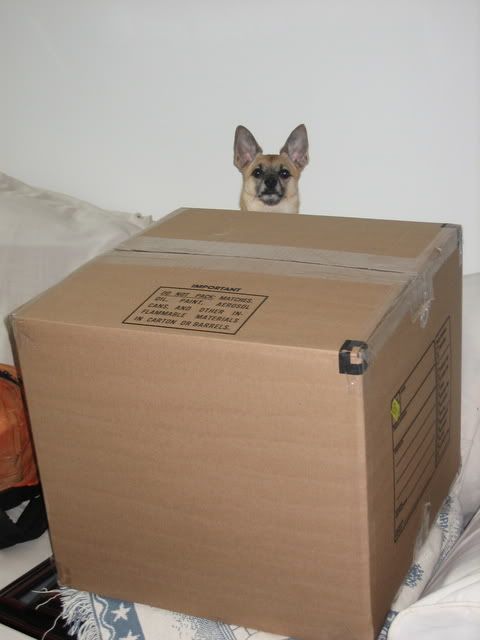 "I think this job is a little too big for me."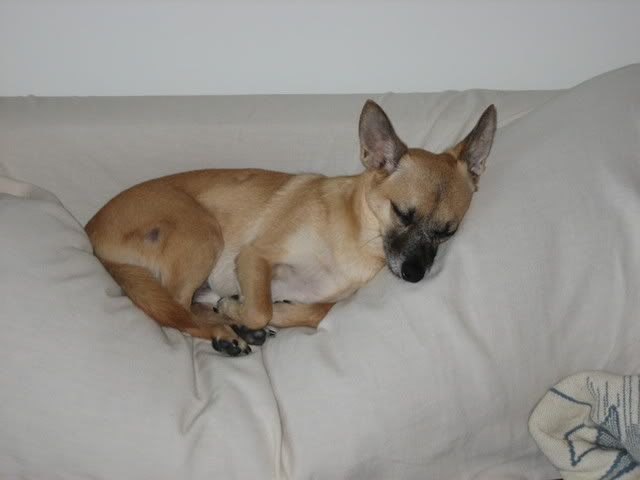 I was so, so jealous of him at this point.
Eric also took charge of making an appointment to have our cable and
internet
set up, which was a bit of a circus. They'll be coming on Friday to get us all hooked up (I'm actually posting this blog from the steps of Lincoln Center, where were were able to find free wireless
internet
. How's that for dedication to my readers?!).
We kept working until about 11:30 p.m. before we decided we were just to beat to continue. So, we called it a night. Today we are taking care of some errands and continuing unpacking, until tonight when we are going to see "Rent" on Broadway! I'm pretty excited about that.
I'll try to give more updates when I can! So stay tuned!