This past Saturday, Eric drove down to Gainesville for the day to celebrate the 10th anniversary of the beginning of Kappa Phi Epsilon, the Christian fraternity he helped start during our time at the University of Florida.
Ten years already! Hard to believe! In these 10 years, the fraternity has grown from six guys to almost 80 active brothers. They even occupy a 39-bedroom house on campus. Many Kappa Phis have become influential on campus, holding executive roles in on-campus ministries, Student Government and Florida Blue Key. Alumni have earned or are in the process of earning MBAs (including from Wharton), law degrees (including from Georgetown), PhDs (including from MIT), and MD degrees (including from Chicago). And even with all this growth, the organization remains strongly committed to fulfilling its original purpose of providing a Christian alternative to a traditional fraternity.
In order to mark the progress of these 10 years, five of the six of the Alpha class members joined active members and alumni from the subsequent 20 pledge classes this past weekend for dinner, Gator football, BBQ and board meeting. Eric said it was great to be back on campus and to see the growth in the fraternity. He got to spend some time in the house and speak with the men who have helped shape the organization into what it has become. I think there was a little aura of celebrity around him, considering that as a founder, all new pledges have to memorize his name, so there were some "ooooh" moments of recognition when he introduced himself! It sounded like he had a great time and I'm so proud of him for kickstarting something that has really turned into such a positive addition to University of Florida student life. What a great way to leave your mark on your university!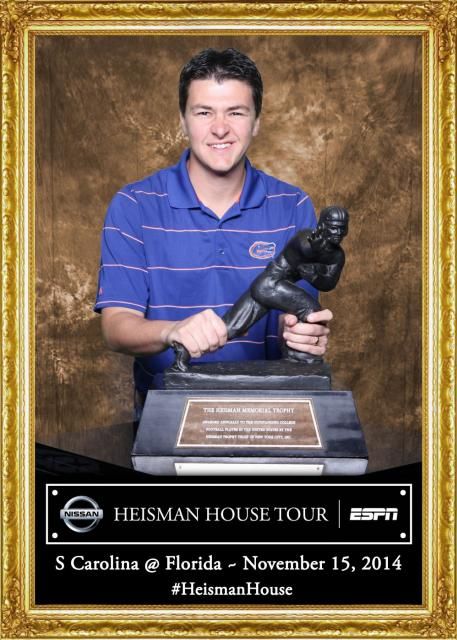 Before the game on Saturday, Eric walked around campus and got to take this picture at the Heisman House! I think it looks pretty natural, don't you? Maybe this is a look into E.J.'s future...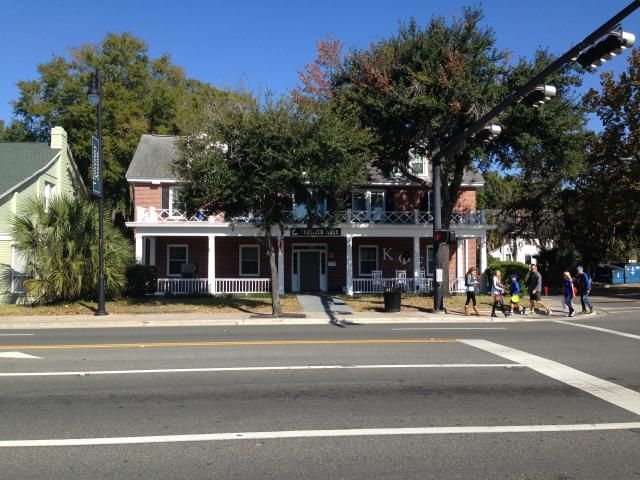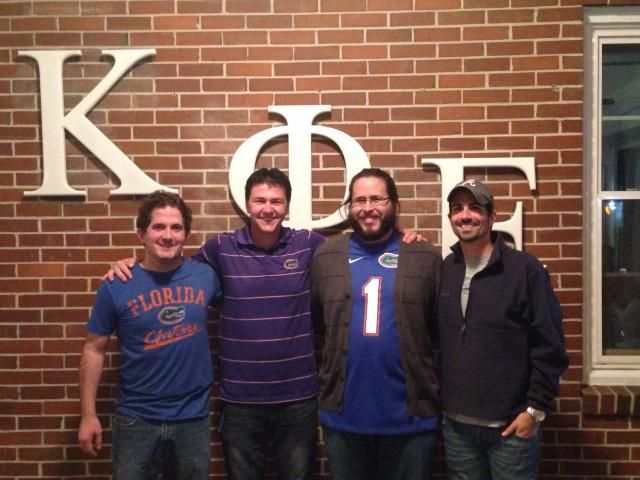 Four of the six founders: Josh, Eric, Joey and Gary, ten years later!