E.J. is three weeks old now, and naturally, we're all still getting to know each other. He has been a very sleepy newborn, but his wakeful periods are increasing in frequency a bit and much of his awake time is spent just observing his world with those amazing dark eyes of his. So far, his personality seems to be very thoughtful and serious, good-natured and quiet. He seems like something of an old soul.
This is one of my favorite pictures of him so far. It was taken in our first day or two at home, before this whole hospital episode. I just love his expression, and those eyes. I feel like he's listening intently to you, taking in every word you say, so that when you finish he can offer you some very sage advice.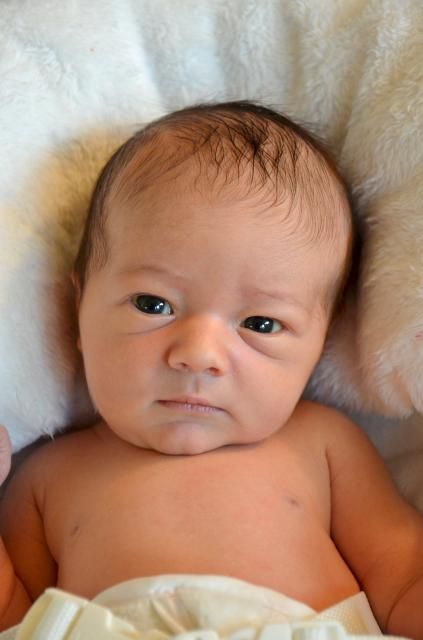 I CANNOT WAIT to get this handsome little man home at last - quite possibly TOMORROW!