Monday afternoon Eric was able to go to a taping of one of his favorite sports talk shows,
SportsNation.
They were filming here in NYC at the
Regis and Kelly
set, saying the show was dressing up as
Regis and Kelly
for Halloween! They opened up the studio audience to anyone who wanted to come, on a first come, first served basis. Eric was able to get out of work for a bit, so he went over to see if he could get in. Before long, he was sending me pictures of the set and the stars, Michelle Beadle and Colin Cowherd.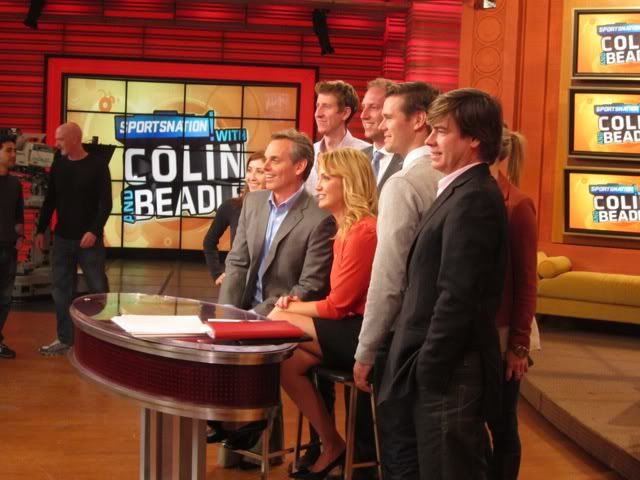 Eric had a great time watching the filming, especially the banter between the hosts during commercial breaks. Eric also was responsible for getting a good "booooo" going in the crowd when the topic of an opposing team's player making fun of Tim Tebow came up. Booo, indeed!
After the show taped, Colin and Michelle spent a lot of time greeting the crowd. They took pictures, signed autographs, and actually talked to each person individually - not just "oh hey, nice to meet you," but actual
talking
, such as "oh, you're from Florida? I lived there for a year, blah blah blah"...you know, actual conversation. How nice!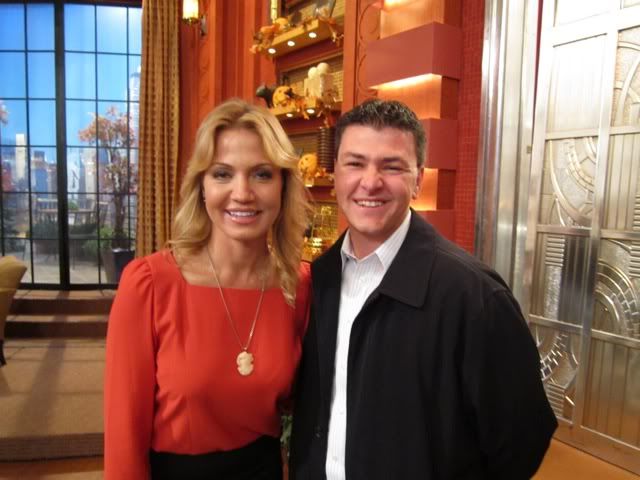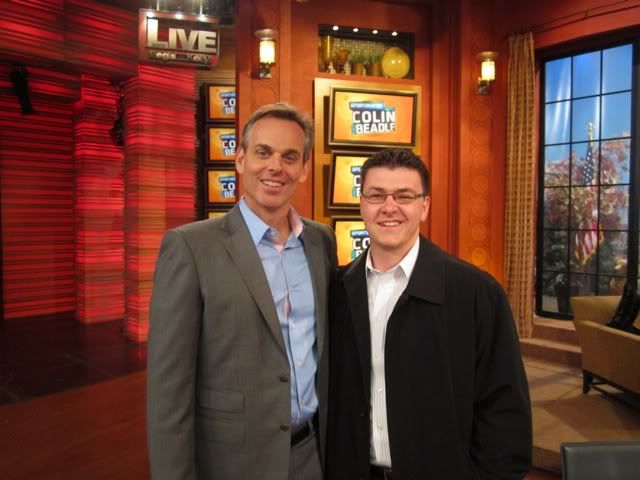 Eric and Colin - Eric said he is very tall! Which, clearly.
Then, on his way out of there, Eric stumbled upon a Conan O'Brien art exhibit at the Time Warner Center. So that's fun.
Conan made out of pencils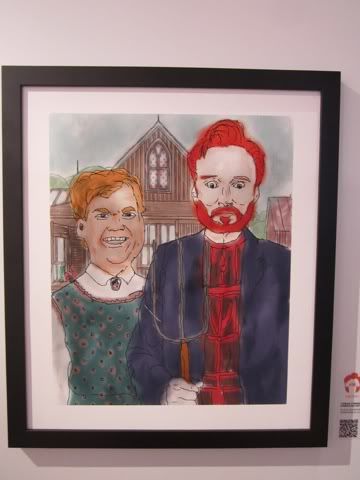 And of course, that evening we watched Eric's big day of television from the comfort of our own home. There was quite a lengthy shot of him before a commercial break! Way to go, Eric! Honestly, this guy can't just settle for being a big
movie star
, can he? Now he has to cross over into TV, too. I'm sure it's only a matter of time until we see him on a Broadway stage, am I right?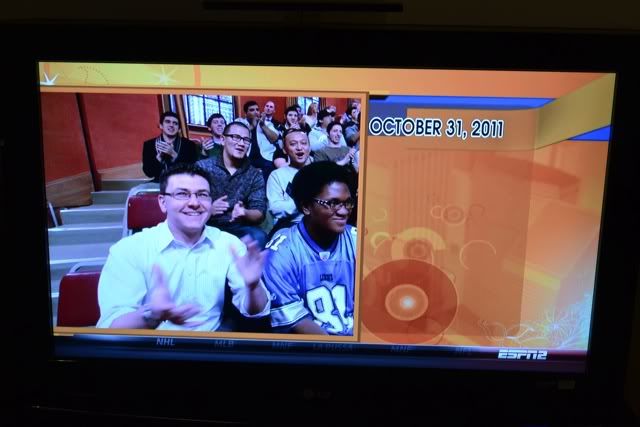 Eric is famous! (Man, it has been a while since I took a picture of my TV.)
Stay tuned for more recaps of recent NYC fun this week!