Today, not only are Eric and I in Chicago, but we are also celebrating our fourth wedding anniversary! Time flies when you're having fun, doesn't it? It seems like our wedding was just about a week ago. Four years is just crazy talk.
I debated what to post for this anniversary, because I've already covered a lot of wedding-related ground. On our first anniversary,
I recapped our wedding day
. On our second,
I talked about the meaning behind our first dance song
as I looked back at our first two years of marriage. On our third,
I talked about the little moments
that I most want to remember from our wedding day. Today, I don't really have a "theme" in mind. Really, I just want to talk about my husband. I've been in a pretty mushy mood lately, and have been reflecting a lot on how lucky I am to have Eric as my husband. I thought our anniversary would be a good time to just unabashedly sing his praises, if you will indulge me.
For those of you who don't know, Eric and I were high school sweethearts. We met at the ripe old age of 15, and the first time we "hung out" was my 16th birthday party. One of these days I would like to take the time to record the story of "us," but for now, suffice it to say that we were two kiddos in puppy love. From the get-go, Eric made me happier than I had been in a long time. On our first official "date" (roller-skating!), we laughed until our faces hurt. That really was such a sign for what was to come in our relationship, because even now, about 13 years later, we still laugh together every day.
At my high school homecoming, junior year
Two 16-year-olds dancing in my room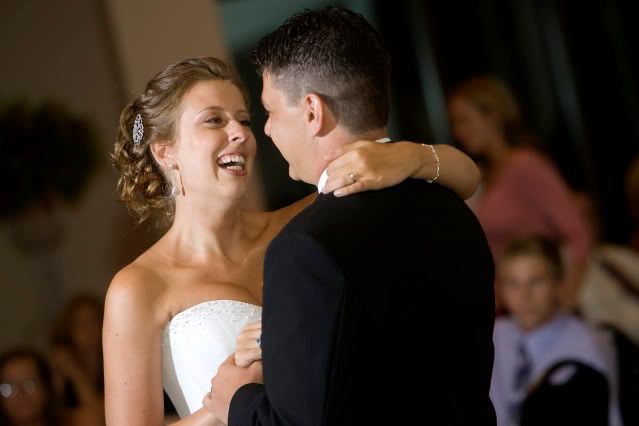 Laughing during our first dance at our wedding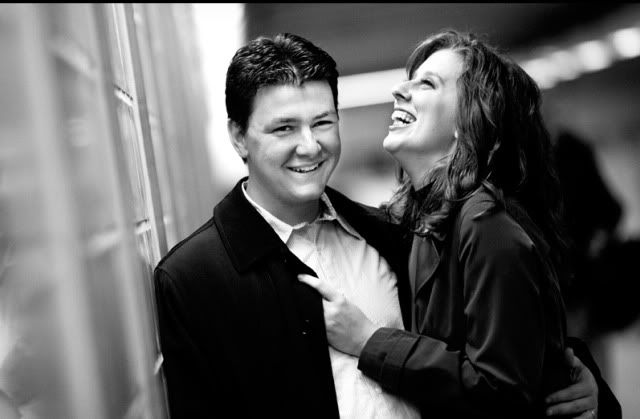 Still laughing, years later!
Eric is one of the kindest, most caring and considerate people I have ever met. He is selfless and works hard to take care of me, of us, of our home, and even that crazy dog. Especially lately as things have turned crazy busy around our house, Eric has stepped up and taken care of business without batting an eye. Not only does all this make him a great husband, but I know it will also make him a great father when the time comes.
Mid-dance smooch at our wedding reception
Not only does Eric rock as a person, but we just have
fun
together. Yes, for the past six years we have been lucky enough to live in fun places that give us lots of fun things to do. But there is not a doubt in my mind that if we lived in the middle of Nowheresville, with nothing to do, we would still have fun together. I wouldn't say we're the type of couple that is joined at the hip and
has
to be together every moment of every day - we certainly have our own interests and won't hesitate to pursue them individually when the opportunity arises. But really, we just
like
being together as much as possible. Things are just more fun with Eric around. And that doesn't just mean all the crazy NYC stuff is more fun with him; that also means the everyday stuff is more fun with him, too: sitting on the couch watching TV, catching a movie, going for a walk, etc. I just like having the guy around, what can I say?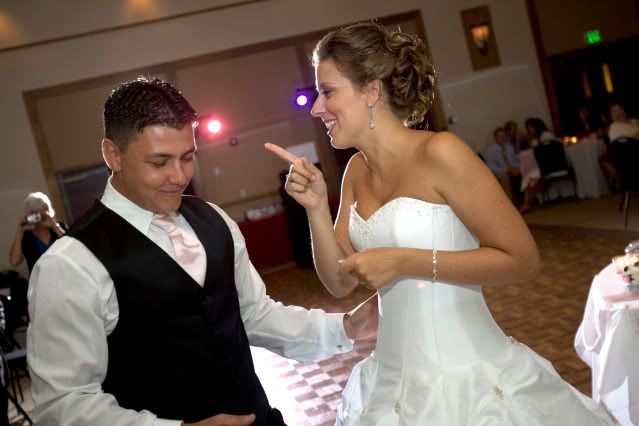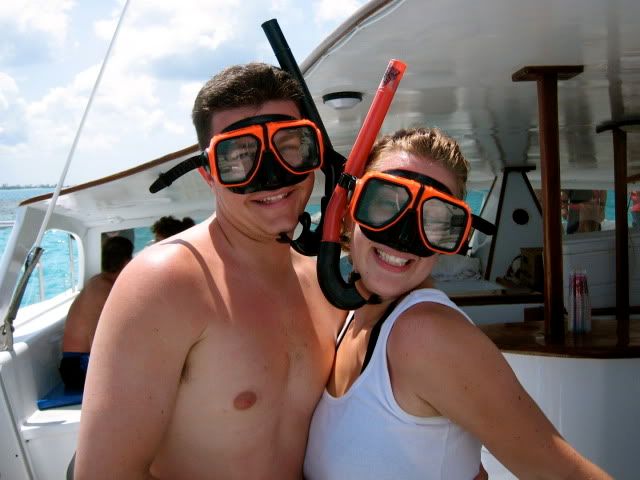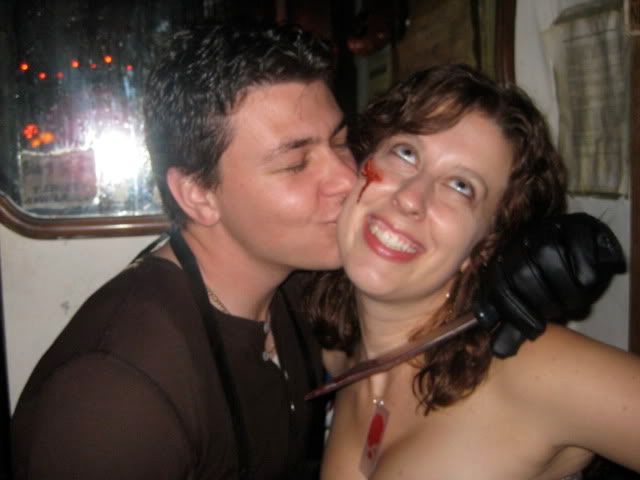 Halloween fun, 2009 (Eric is dressed as Dexter and I'm his victim)
Goofiness at cousin Kim's wedding
This past year of our marriage has been like any other - we've laughed, we've cried, we've enjoyed where we are now even as we try to plan for our future. We've faced some new opportunities and new challenges, and have some old ones still looming. But the bottom line is, just like the three years before this one, we've gone through it all together. If I need a shoulder to cry on, a friend to confide in, a partner to advise me, or just someone to go out and have fun with, I have the perfect guy living right in my own apartment. That's a pretty cool thing.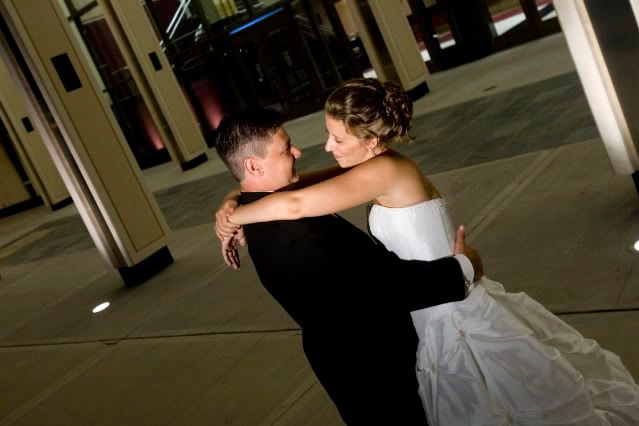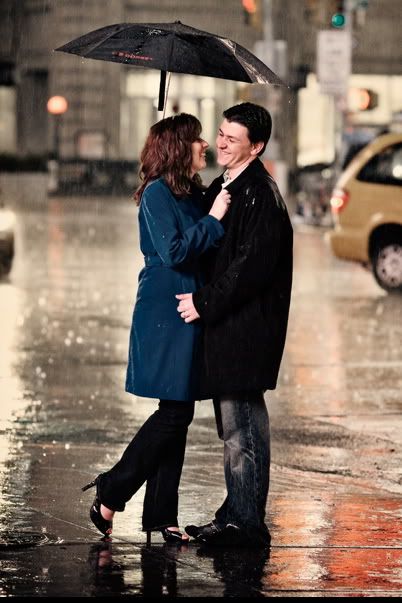 Enjoying a rainy New York night together
I know the next year will bring even more new experiences for us, and I can't wait. There isn't a soul on earth I would rather experience it all with. Eric, thank you for making the first four years of our marriage (and 13 years of relationship!) so perfect. I hope you know how grateful I am to have you, because you are a better husband than I ever could have hoped for. I love you, always and forever. Happy anniversary!