Of course, all of our Disney tripping was a big part of our month in April, and Ellie's ballet recital was a major highlight. But, we did even more fun stuff throughout the month!
To kick off the month, Grammy came to visit/hold down the fort while Eric and I went to a marriage retreat weekend that was really great. The kids had fun with Grammy, and Eric and I got to spend some time focusing on each other and our relationship without those pesky rugrats running around and interrupting our conversation to tell us really important things like that they just saw a tree or what have you (this happens daily). Thanks, Grammy!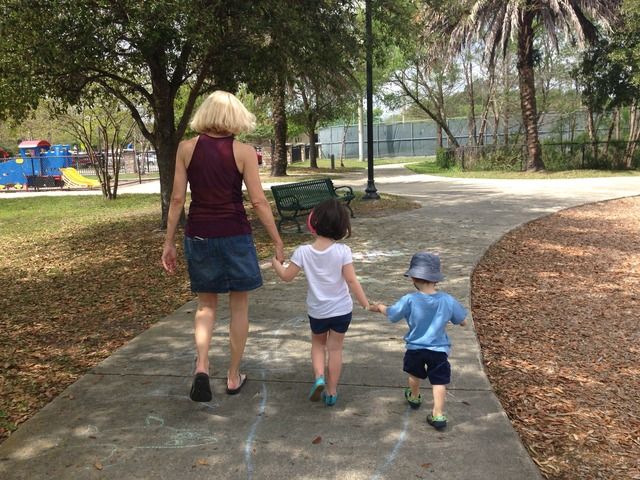 E.J. had another Nature's Newbies class at the zoo, and we met a baby alligator. He and I also had a little one-on-one fun at the zoo itself, including a rare ride on the train.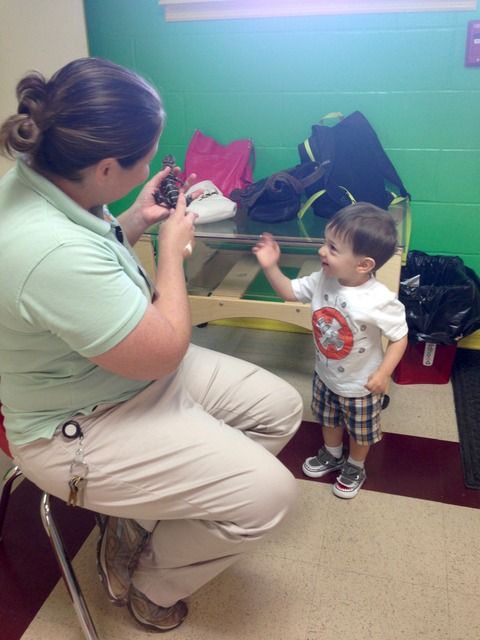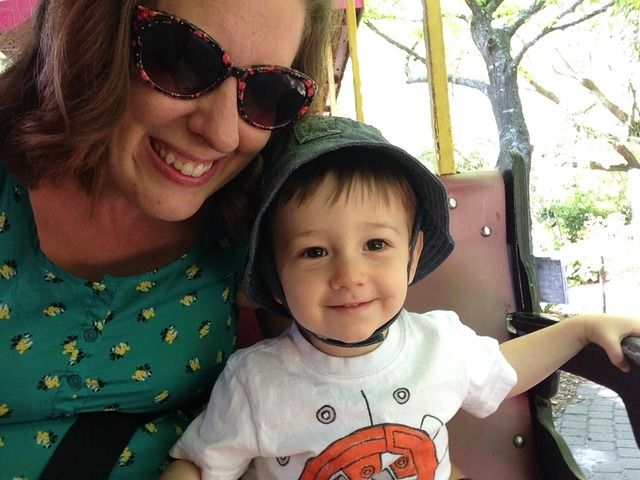 We all went downtown one evening for Spark Walk, which was the scaled-down version of One Spark from years past. It was not nearly as cool as
last year
, but it still was a fun atmosphere.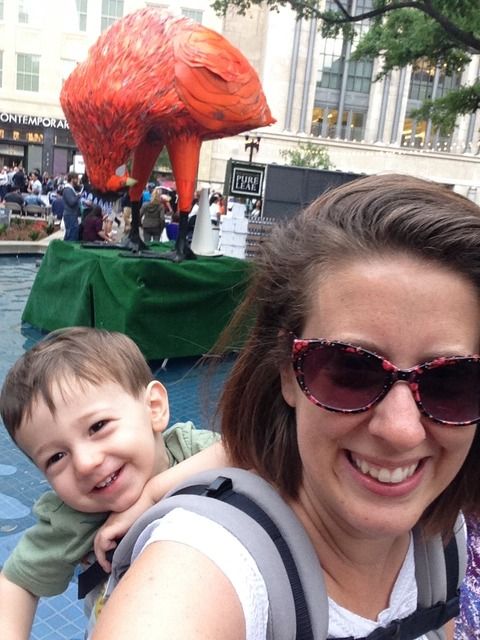 With The Giant Chicken sculpture in the Hemming Park fountain
We also enjoyed our first baseball game of the year, during the Jacksonville Suns opening weekend.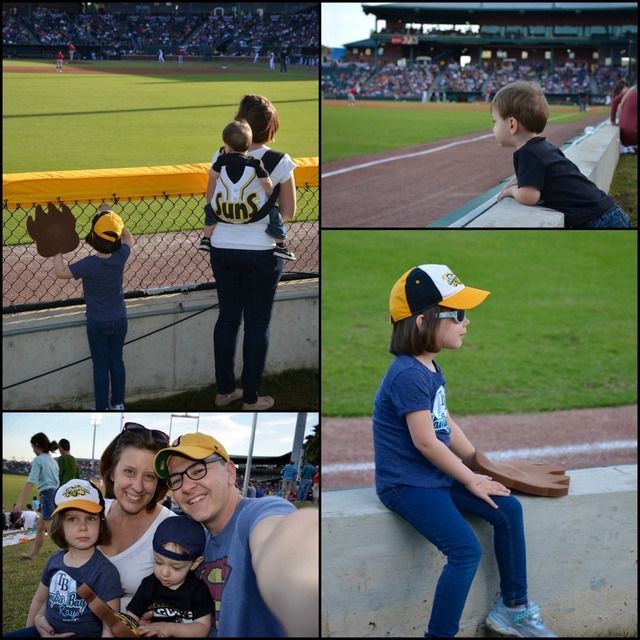 The kids developed a great love for picking flowers.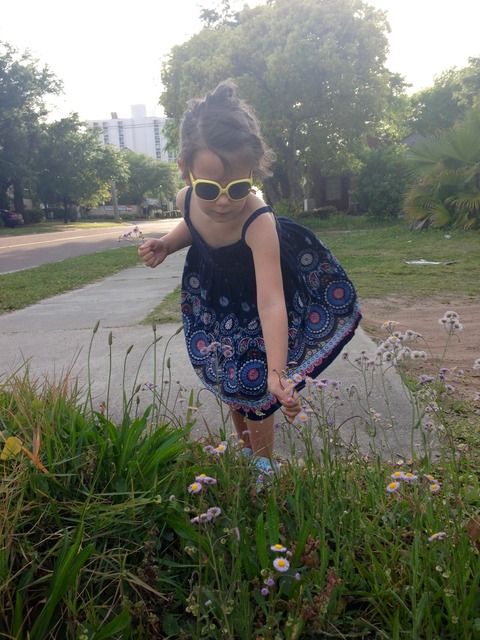 Speaking of flowers, we also planted seeds at storytime for Earth Day, and they are miraculously still alive under my care, so they were magic seeds.
We also went back downtown to Hemming Park for the Bourbon & BBQ Festival, which is really my kind of festival.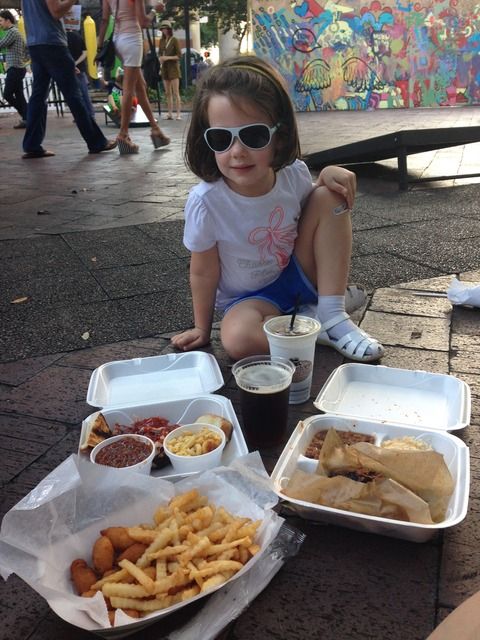 The kids and I also went down to the St. Augustine Outlet Mall for Feel the Wheels. The kids really enjoyed it, with the helicopter and fire truck being particular favorites.
We also went to the World of Nations festival and had a great time. We collected stamps in our "passports," and Ellie got a henna tattoo in India and a bookmark with her name written in Japanese in Japan. E.J. requested a photo with the big Chinese dragon and fell in love with his little American flag.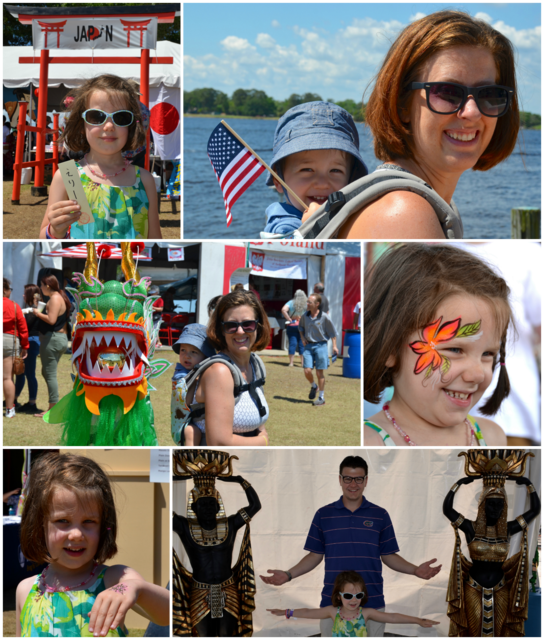 Fun at the World of Nations festival
Grammy came for another visit and we took the kids to TNT Gymnastics for their open gym, and the kids really loved that. They ran around like crazies, jumped on trampolines, bounced in a bounce house and climbed around in the foam pit.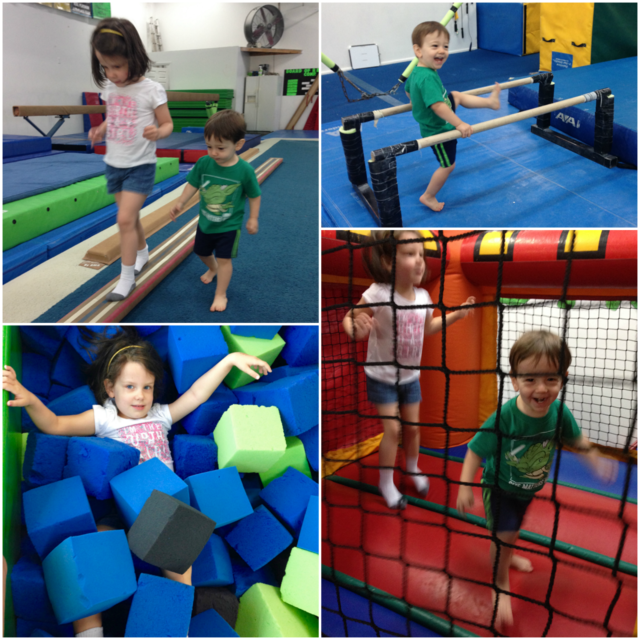 We ended the month with a trip to the beach, which started out fun for everyone but quickly turned into E.J.'s worst nightmare. He just
hated
it. I have no idea why, but the girls really enjoyed themselves!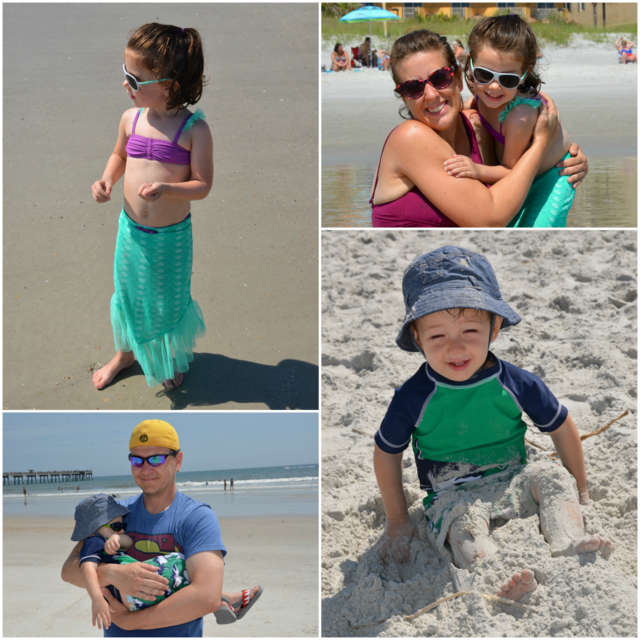 At that was our April!