The kids and I have gone down to St. Petersburg for the last two weekends (and Eric joined us this past weekend). The first weekend was for
Heather's great return
, as well as a visit with my cousin Molly and her kids, who were in town from Illinois. We also had a little birthday celebration for my mom, but that is coming in the next post.
The Saturday of that weekend, while Heather was still en route to the U.S., the rest of us ladies and children (Molly and kids, my Aunt Debbie, my mom, and me with kids) all met at the Florida Aquarium for a fun, fishy afternoon. It was a gross, rainy day, so an indoor activity was perfect, although the kids and I did get caught without an umbrella in a pretty decent little downpour on our way into the aquarium. (Fun fact: in the last two weeks I have run through torrential rain with one or both of my children on three separate occasions. Yes, I finally put my umbrella back in the car so I can stop doing that.)
We had a great time at the aquarium! The kids (and adults!) loved looking at all the marine life.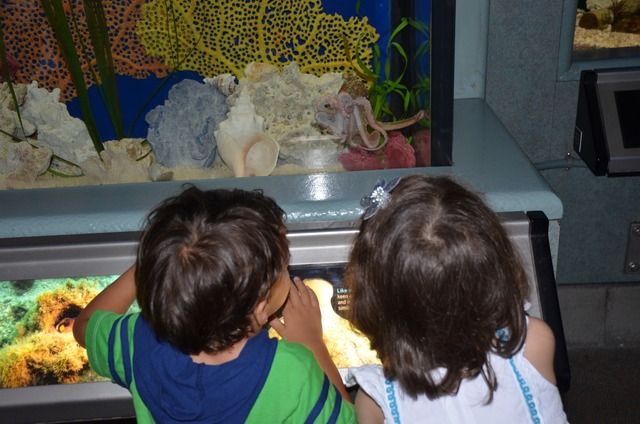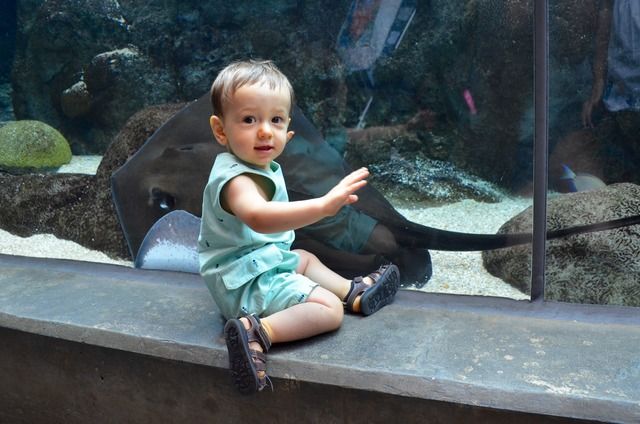 Other major aquarium highlights included the big seashells they were able to play in...
...and, the hands-down overall favorite attraction: the photobooth.
Of course, the best part of the whole outing was the cousin bonding time!
Our original plan was to wander through the aquarium itself for a while then hit the splash park there at the end of the day, but we had so much fun in the exhibits, we closed the place down! We'll have to save the splash park for next time!
It was a great afternoon! Thanks for sharing it with us, Grammy, GAD and MSM!