Achilles doesn't get nearly the blog love that he used to back in our pre-kid days, and frankly, in real life I spend a lot of time hollering at him to get out from underfoot...that is, when he ventures out from hiding (his often unsuccessful attempt at staying out of E.J.'s path of destruction). Poor little guy! I'm sure he longs for child-free NYC street festivals and long afternoons at the dog park, but our lives have changed quite a bit in all these years he's been a part of our family.
But, today is his 12th "birthday," or, the 11th anniversary of his adoption. And, we couldn't let the day go unnoticed. Ellie is especially excited about birthdays these days, so she helped me select a special treat for him at Target last week, and tonight we had a little mini party for him. We sang to him and she very kindly helped him extinguish his candle, then we all ate species-appropriate birthday party food. A good time was had by all.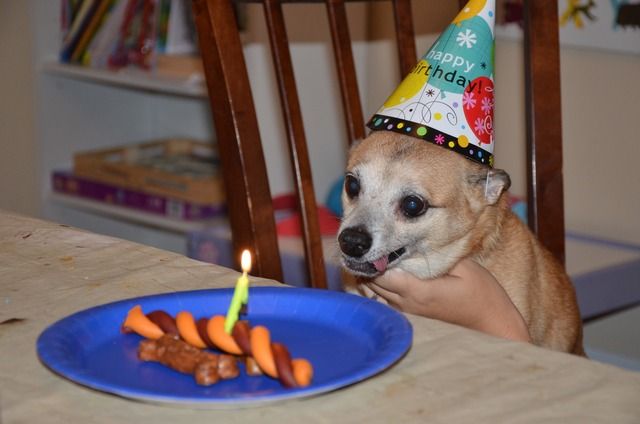 He is ready for that plate of birthday treats!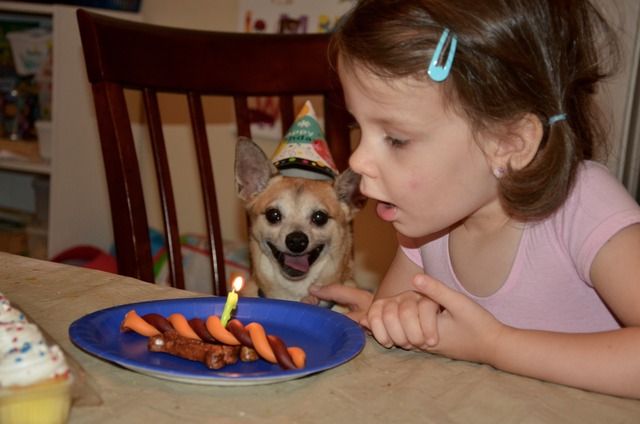 Ellie stepping in to help with the candle!
Happy birthday, old man!