This past weekend we made the trip back down to St. Pete for another birthday celebration: our nephew Charlie's 3rd birthday party!
The party was held at at a rec center with a great indoor play area for kids. As soon as we arrived, the kids were outfitted with wristbands and socks and let loose in the small kids' area. They both had a great time, and let me tell you: a padded room full of stuff to climb on is exactly what E.J. needs. That kid was unstoppable! Ellie even played and climbed the whole time, too!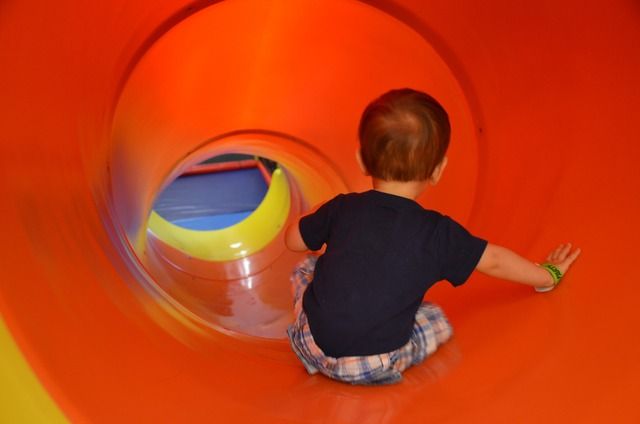 After a good stretch of playtime, it was time for lunch. The group moved into the party room, where they served pizza and juice boxes. After everyone ate, we sang "Happy Birthday" to Charlie and enjoyed some cupcakes.
Then, it was back to the play area for a little bit, until we'd had our fill. Luckily, the kids were getting to be pretty over it just as our time was running out, so that worked out perfectly. They had a great time!
Happy birthday, Charlie!