E.J. has been getting quite a bit of love here on the blog for the past six weeks, so I figured it was time to give Ellie the spotlight back for a minute. I just wanted to share one photo Eric snapped of her a few weeks ago. She's really growing into such a beautiful little girl, both inside and out. I can hardly believe how grown up she's getting and I spend our days together watching her in awe. She's smart, spunky and sweet, and so much fun to be around.
She's also just so pretty. Her hair is finally long enough to get some nice curls (a reason to be thankful for the Florida heat and humidity!) and her eyes seem to just keep getting bluer and bluer. On this particular night, the lighting was just right to really bring them out and every time I look at this photo, they're all I can see. They are my favorite shade of blue.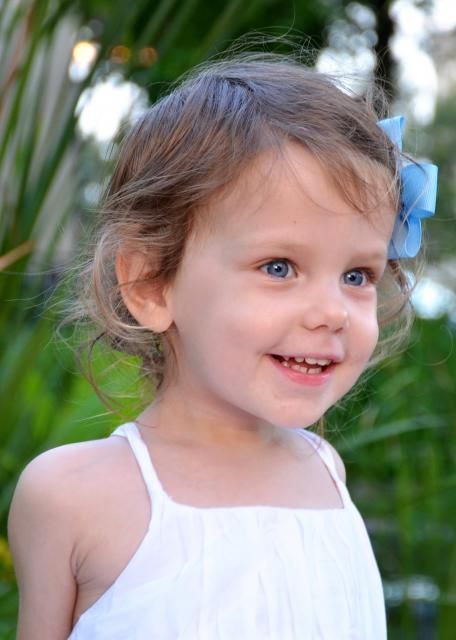 I'm so proud to be her mama.