On our Farewell, New York tour, two must-see stops were Rockefeller Center and the Time Warner Center. I really wanted Ellie to see some of our Christmas favorites.
So, on our last Thursday in New York, Ellie and I headed into the city to meet up with Eric when he left work. We all agreed to meet at the Time Warner Center to see my current favorite NYC holiday sight: the
Time Warner Center holiday light show
. When we arrived, I was happy to see those huge, beautiful stars suspended from the ceiling. The problem, however, was that I didn't factor in timing. It was mid-afternoon at that point, but the light show does not actually start until 5:00 p.m., something that neither Eric nor I thought of ahead of time. So, we just snapped some pictures of/with the stars and went on our way.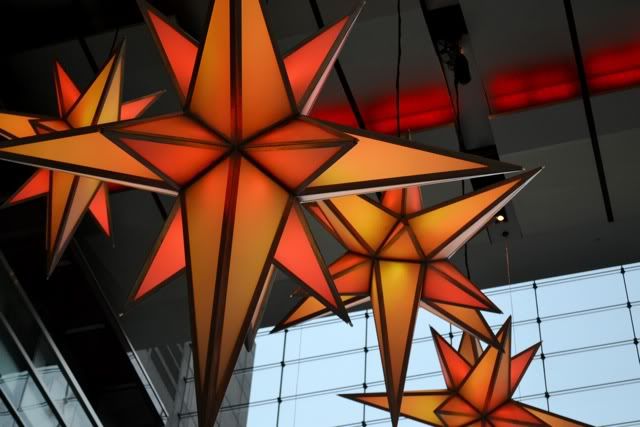 Stars hanging from the ceiling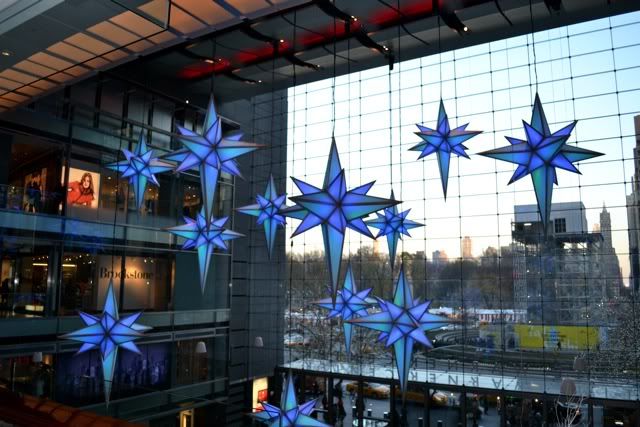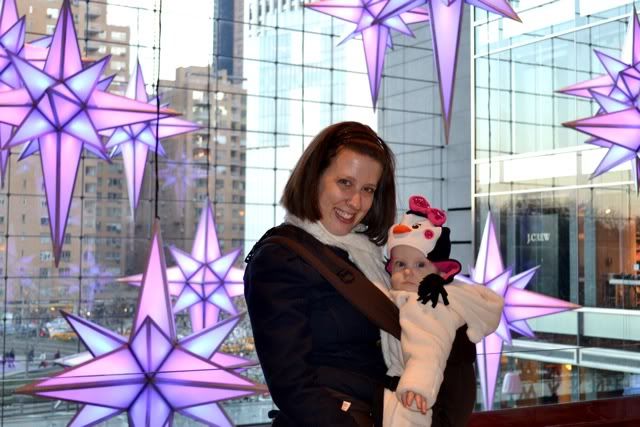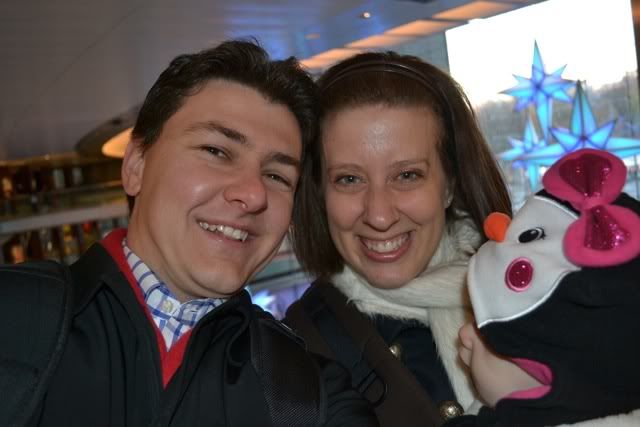 Eric is starting to master the self-taken portrait of all three of us!
From there we made a quick pass through the holiday shops at Columbus Circle, then walked over towards Rockefeller Center. On our way, we stopped to check out some of the decorations on Sixth Avenue. The big ornaments are my favorite!
Nutcrackers on Sixth, and Radio City Music Hall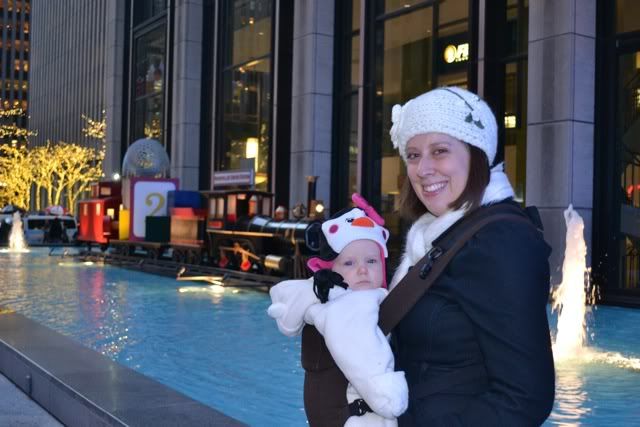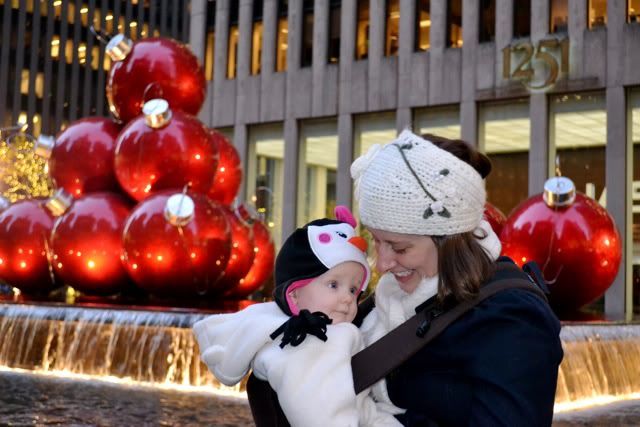 Hanging out by the ornaments
After Sixth Avenue, it was time to see the Rockefeller Center tree at long last. As it turns out, I'm pretty sure the Rockefeller Center Christmas tree was the very first Christmas tree Ellie ever saw. So I suppose we're setting her up for a lot of disappointing trees from here on out, because it's all downhill from Rockefeller Center, right? But, the tree was looking as festive as ever, quite lovely indeed. We spent some time wading through the crowds to take it in from all angles.
Ellie checking out her first Christmas tree.
I think she likes it!
Family photo at the tree!
We also took a few minutes to watch the light show on the facade of Saks, which I thought was better than last year but still far inferior to
the old snowflakes
that used to adorn the building.
Happy Holidays from Saks!
Even after all that, we were still feeling pretty good...
...so we hopped on the subway to go back to the Time Warner Center to catch the light show after all. We made it with a few minutes to spare, and I loved seeing those lovely stars dance to holiday music. However, it was much different than I remembered: I thought in past years, the music played on and on continuously, but now it is only two songs every 30 minutes. It's possible I'm just remembering it wrong, but I think it's more likely that the curse strikes again: every time I pick a favorite NYC Christmas thing, it changes for the worse! But, it was still a beautiful sight and I'm glad I got to see it one last time.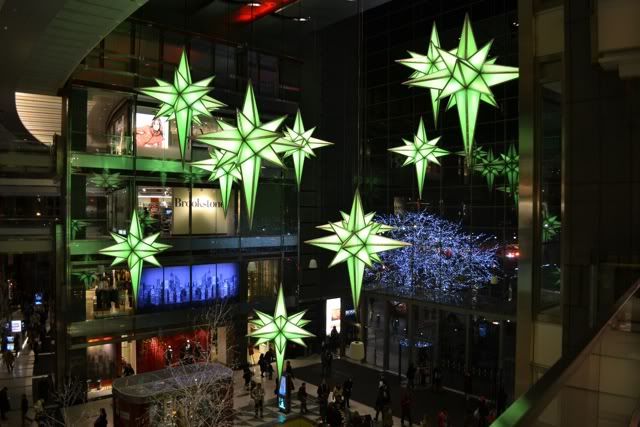 Stars changing color during the show, and one tuckered out little Christmas baby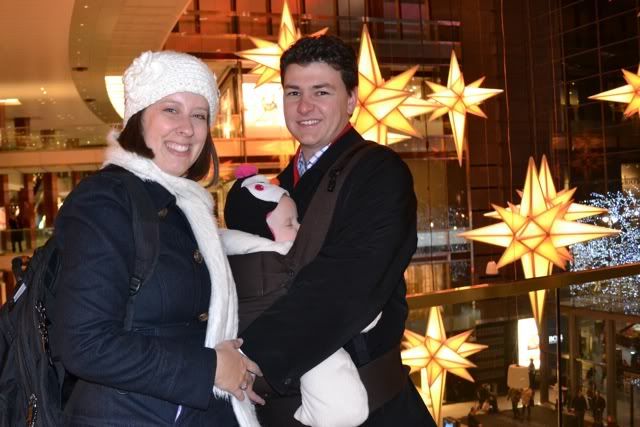 I'm sure she loved the show even if she slept through it!
It was a perfect Christmas evening in the city, and I'm so glad we were able to take Ellie to see these holiday sights that we love so much. There's just nothing like New York at Christmas!