In honor of yesterday being the coldest day we've had this year since
that March blizzard
that extended my mother's first NYC visit, I thought I would share a product I came across this week that I find utterly adorable: Smittens!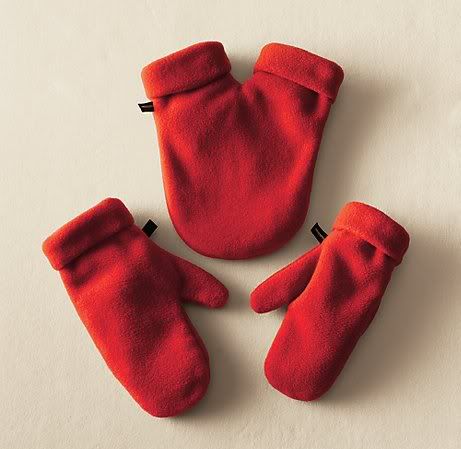 Look how cute! It's a three-piece mitten set from
Restoration Hardware
. The big "tandem" mitten allows you to hold hands with your special someone while still staying warm, and the two single mittens will keep each person's extra hand warm. How adorable is this?! If it were a little less expensive I might have bought it for Eric for Christmas. Alas, $50 for novelty mittens is a bit much. But they are just oh-so-sweet!
Hope you all are enjoying your weekend!