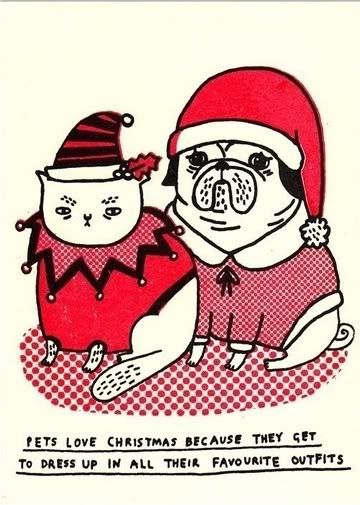 Photo by Etsy seller gemmabear
Come on, you didn't think we would really let Achilles get through a holiday without getting dressed in festive attire, did you?
And this Christmas, Achilles has been treated to not one, but TWO awesome Christmas outfits, courtesy of Target. Have I mentioned that I love Target?
So, here is a glimpse into how Achilles is spending his Christmas holiday this year...
On Christmas Eve, he will be dressed in his Christmas finest in anticipation of Santa's arrival. In case you haven't noticed, this year we're all about the
facial hair.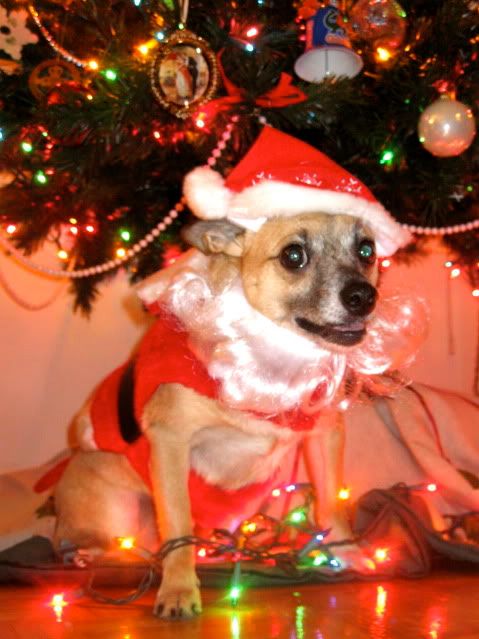 Oh my. Let's take another look at that beard, shall we?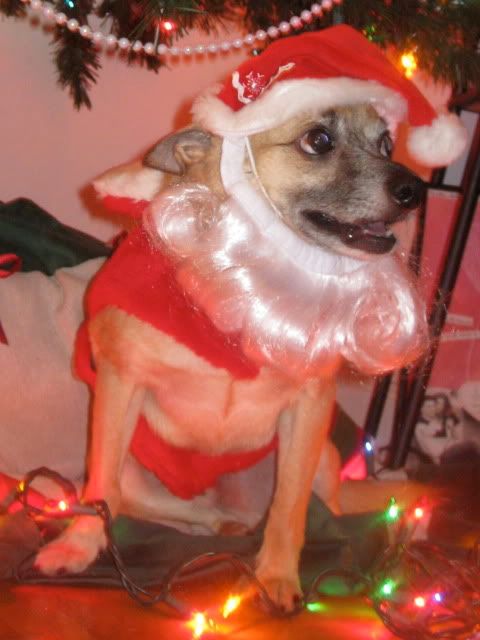 Love it.
So that's Christmas Eve...but how will little Achilles be spending his Christmas morning? Why, I imagine he'll jump out of bed and run out to check his stocking, still in his pajamas, just like any other kid.
Isn't he just as cute as can be?
Boy, is this dog ever going to be happy when we finally have kids that we can dress up in ridiculous holiday outfits and LEAVE HIM ALONE. But for now, he gets to be our little dress-up target. At least he is treated to doggie bagels when all is said and done.
So, Merry Christmas from Achilles!
As for the rest of us - Eric doesn't have to work today, so he and I are happily spending the day together. Tonight we'll be going to church at 10:30 p.m. We had hoped to attend Midnight Mass at St. Patrick's Cathedral, but apparently you have to get tickets for that around Labor Day! We did not do that, so no Midnight Mass for us. Tomorrow we'll be eating lasagna for dinner (a tradition in Eric's family) and enjoying the holiday together until I leave for my flight to Cleveland in the evening. I'll be in Cleveland until December 30th, so you may just have to wait till the new year to hear how all our Christmas festivities turn out! I know you're on the edge of your seats, but please, try to contain yourselves.
I hope you all enjoy your Christmas Eve tonight!