As you may know, Ellie has been taking ballet lessons this year. Classes are offered for an hour after school on Tuesdays, right at the church where Ellie attends preschool. It's a perfect setup: the ballet teachers pick Ellie up from her classroom and take her to her ballet class, and I just pick her up an hour later than usual.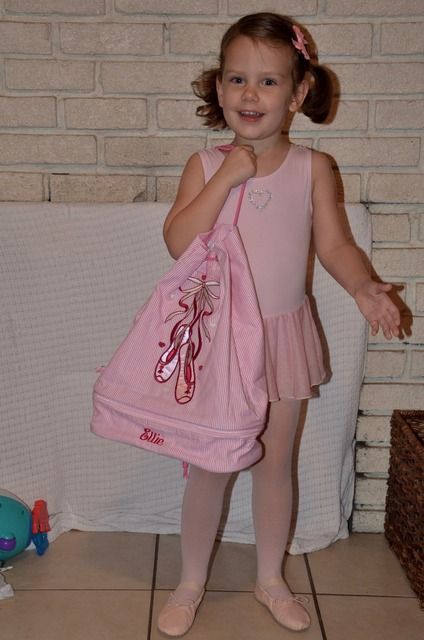 Ellie before her first ballet class
Ellie seems to love her ballet classes and often shows off what she has learned at home. Every now and then the parents are allowed in to watch the kids dance for a minute or two at the end of class, and when I saw Ellie doing this back in September, I nearly cried:
VIDEO: Ellie in ballet class
So needless to say, I was psyched about Ellie's Christmas ballet recital. We talked it up, got pumped about her getting her tutu to wear, "practiced" dancing on a stage, the works. We even invited people up for it, and my mom, dad, and sister came, plus Eric's sister and her wife. Ellie's Fan Club was ready to cheer her on!
The night of the recital, with her tutu in place and tiny ballet bun hairsprayed within an inch of its life, it seemed she was ready to go. Unfortunately bad traffic made us a bit late and raised the stress level a good bit, but we were hopeful that would all be a distant memory as we watched Ellie's little twinkle toes carry her across the stage.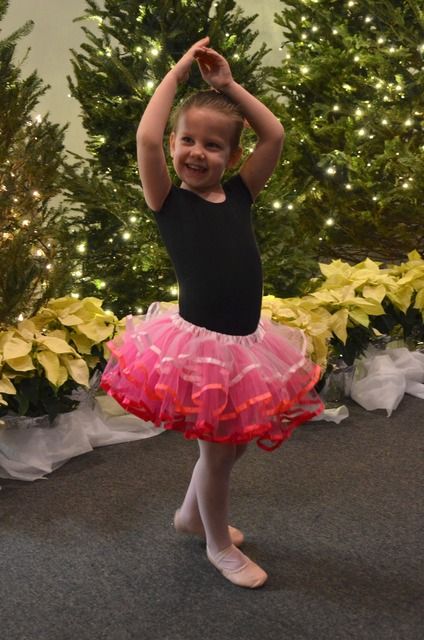 Look at this sweet ballerina!
I dropped her off with her class and found the rest of the Fan Club in the audience. Ellie's class was early in the program. We were excited!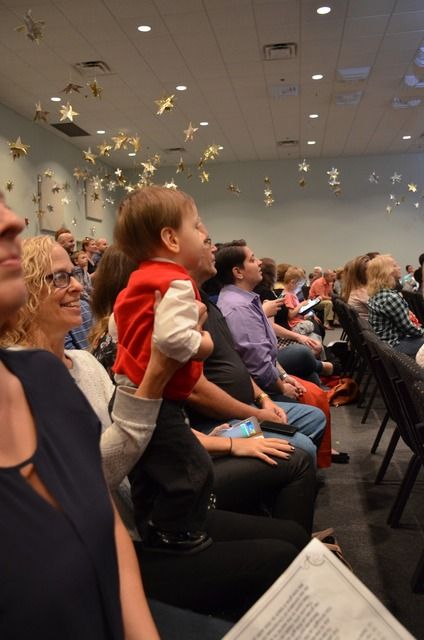 Anxiously waiting for Ellie's big moment!
And so, her class took the stage. Ellie excitedly looked out into the audience and spotted Eric and me down in front, ready to record her every precious move. She waved happily.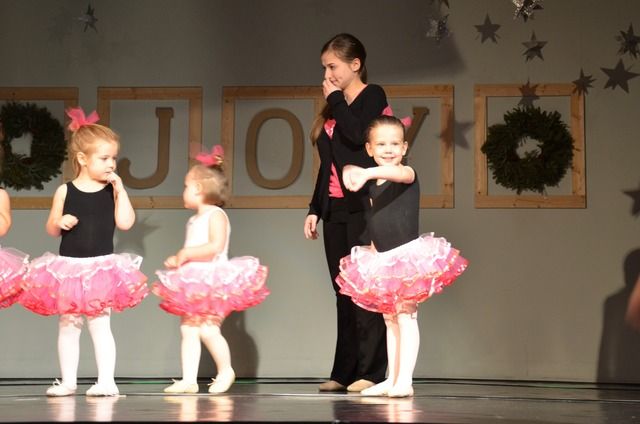 And then, something shifted.
I don't know what caused it. It might have been that she looked for the rest of the Fan Club and didn't see them, or it might have just been threenager stubbornness rearing its ugly head, or maybe it was just good old-fashioned stage fright. Who knows? It doesn't really matter. All I know is that you could see it wash over her: happy and smiling one minute, then this cloud of sulk. Her shoulders slumped. Her smile flipped. Her head lowered.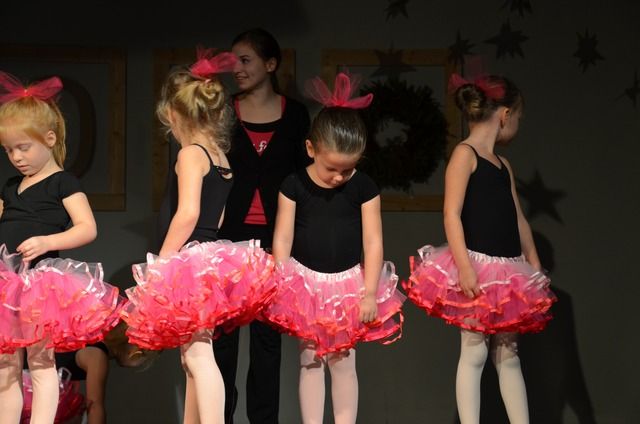 And that, my friends, is how she remained for the entirety of the performance.
THE ENTIRETY.
Her class went on with their routine. They plié-ed. They chassé-ed. They relevé-ed. They arabesque-ed (Ellie's signature move!). All the while, Ellie stood there. In one place. In one position. Making one exceptionally sullen face.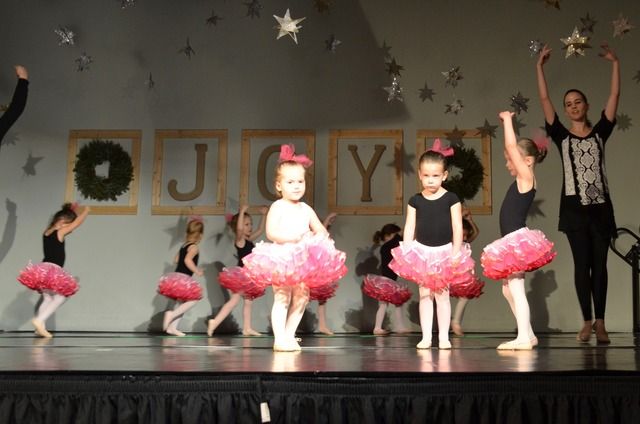 She would not be moved.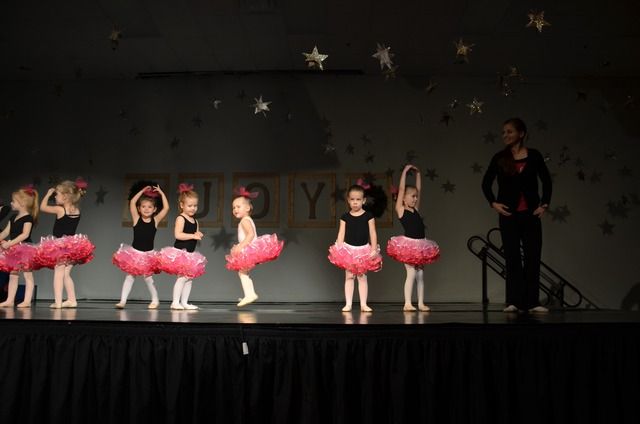 Her fellow ballerinas quite literally danced circles around her.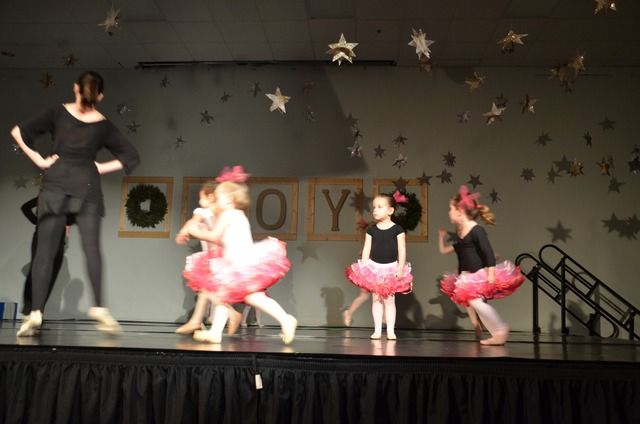 She would not budge.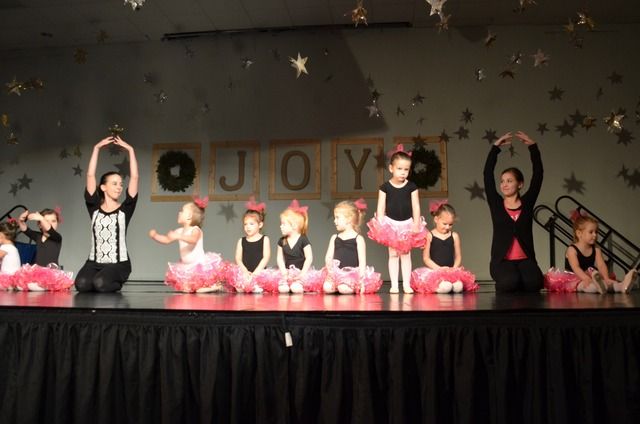 And that was that.
Think pictures could be deceiving? Watch for yourself:
VIDEO: Ellie's ballet recital. Watch at 0:13—you can see the shift. It's insane.
Bless her sweet little heart.
Of course, as soon as the routine was over, she was a dancing fool and arabesque-ed her little heart out right next to the stage for the remainder of the evening. When we got home, the dancing continued all over our house as the Fan Club enjoyed pizza and head-shaking over the evening's turn of events. Kids, man.
Kids
.
Ellie's post-performance performance.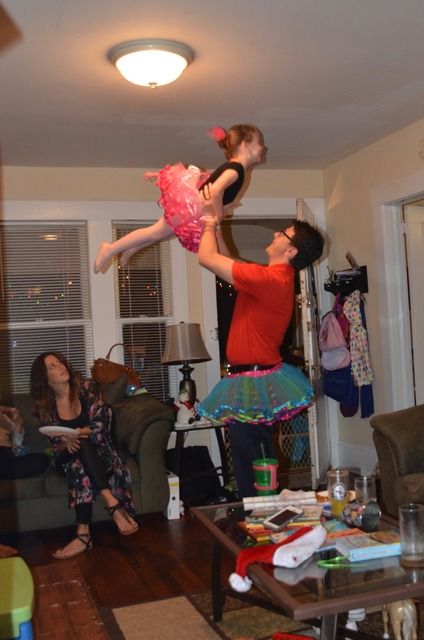 Dancing with her daddy back at home
Big thanks to the Fan Club for all driving four hours and, in some cases, paying for a hotel just to watch our daughter stand still on a stage for four straight minutes. You are nice people.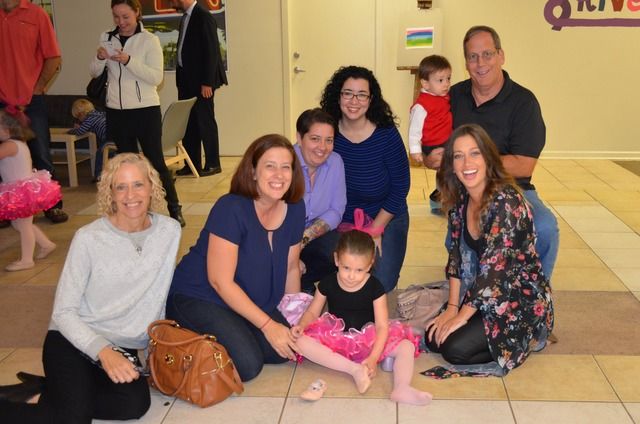 These people (plus Eric) sure do love Ellie!
Despite how things went at the Christmas recital, Ellie resumed her ballet lessons this spring and has another recital coming up in April. We'll see if the otucome is any different, though I must admit my expectations are quite a bit more under control this time around!
Either way, I'm glad she's enjoying her lessons and she does make the sweetest little ballerina, even if she's a ballerina that won't dance.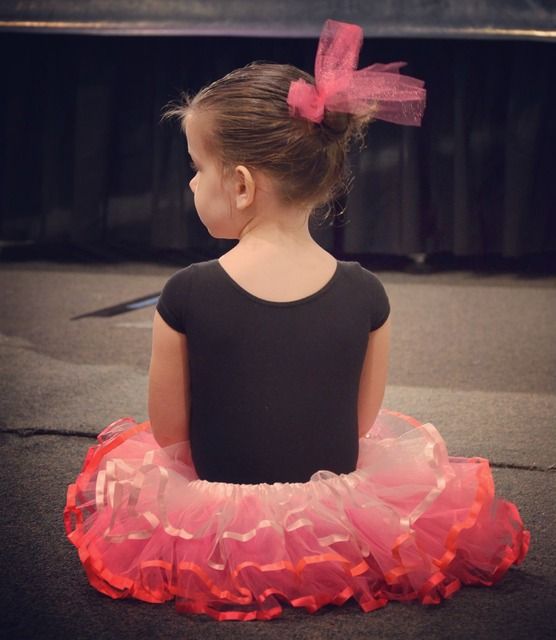 Look how dear she is. I love this spirited little girl!