I realize I've shared a good bit about the Museum of Science and History (MOSH) in recent posts, but we were there yet again this weekend, for a Pirates and Princesses event. So, hey, Dad—rest assured, we're making good use of your Christmas gift! Thanks!
We had a great time at this event. We arrived right around 10:30, just in time to make it up to the planetarium for a special showing of a Curious George pirate-themed episode on the big screen. And Ellie liked it!!! She wasn't scared!!! We stayed for the whole thing!!! (You can tell by my excessive exclamation points that this was not the anticipated outcome.)
After the show we walked around to see what other fun activities were being offered that day. First, we stopped to make a fish out of clay. Eric fashioned the fish and Ellie painted it. All the fish were to be collected, baked and then put on display at both MOSH and the Cumner Museum of Art. Ellie and Eric have their art showcased in a museum already! Fancy.
That's a finely crafted fish.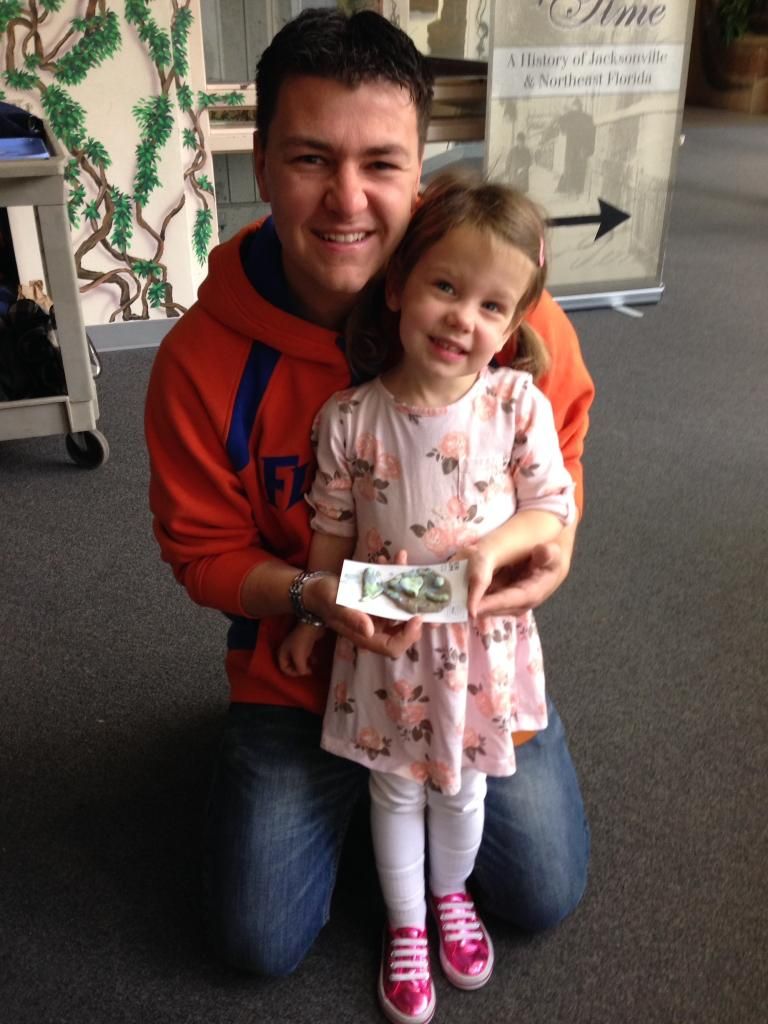 Showing off their finished masterpiece
After that, we walked through the museum a bit, where we bumped into Curious George himself. E.J. was pretty amused, but Ellie was...excited from a distance, and a two-year-old up close.
E.J. is all, "Well this is interesting."
Aaaaand, Ellie is nonsensically sulking.
From there we went back downstairs and came upon the headwear-making station. With Eric's help, Ellie made a princess crown, and I helped E.J. make a pirate hat.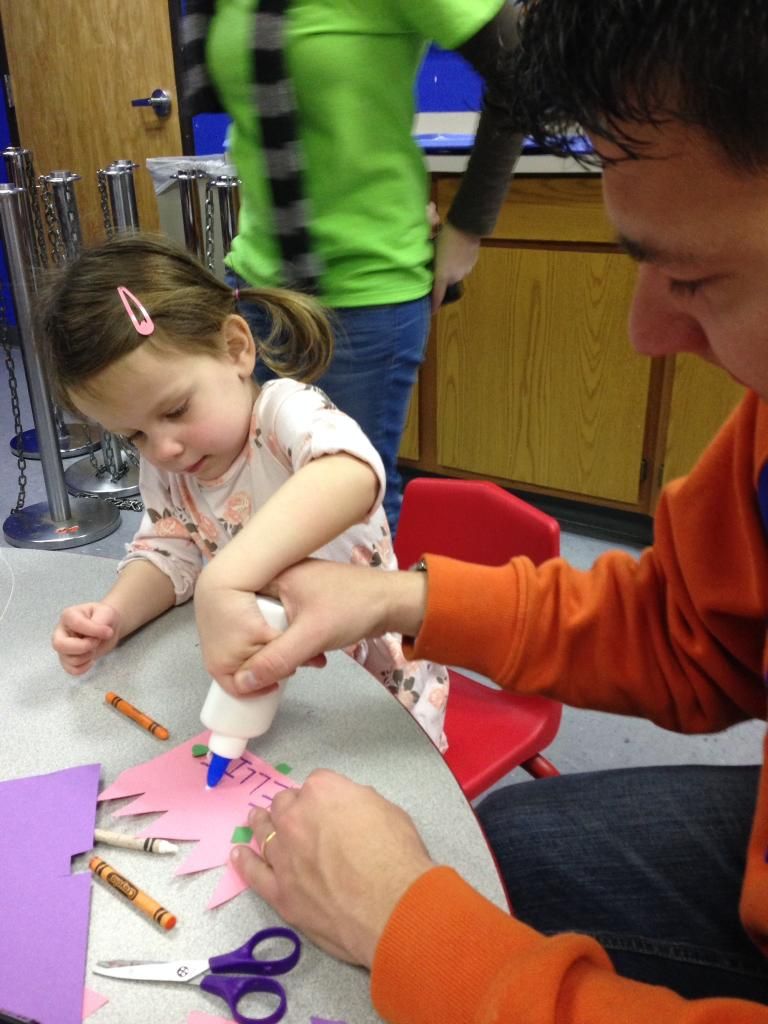 Eric's crafting was on point that day.
Then it was off to more exhibits, most notably the animal room. Ellie sure does love her some animals, and she does not discriminate.
Trying to touch a tarantula through the glass
We then decided to head out to Friendship Fountain, where there was a big science festival going on. It was really neat! There were tons of participants, with all kinds of interesting projects. There were also some chalk artists doing their thing down by the riverfront. It was a cool little event.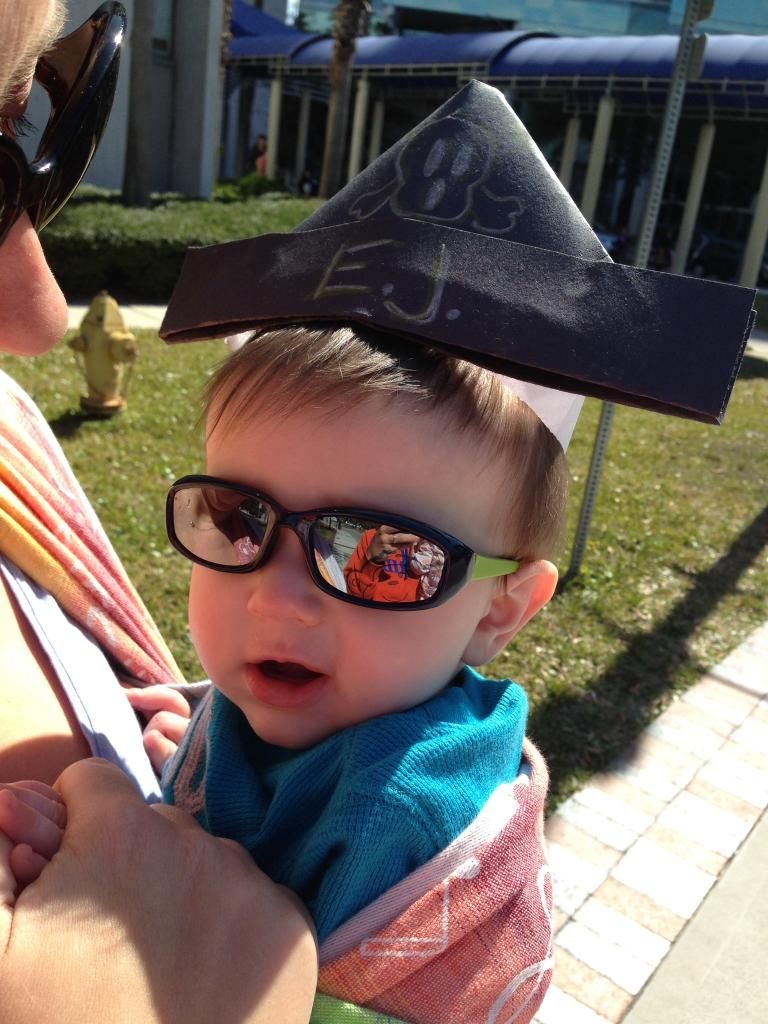 Cool guy pirate headed to the festival
Just a small sampling of all the booths!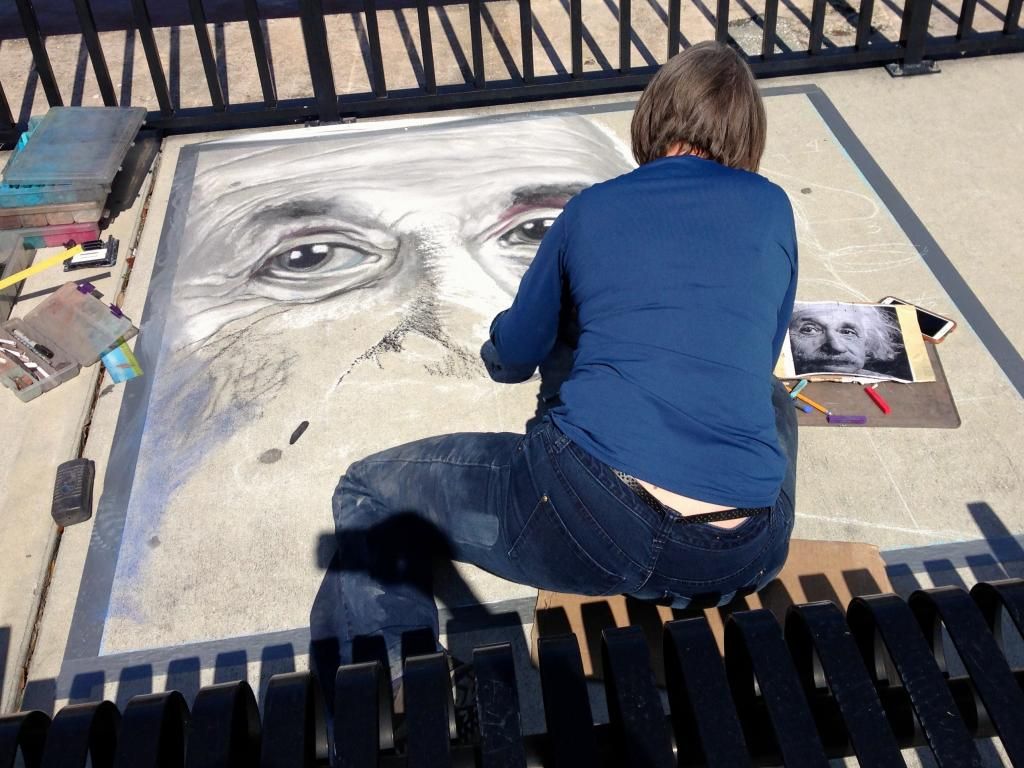 After making our way around the festival, we stopped back in the museum for a quick play session at the big treehouse.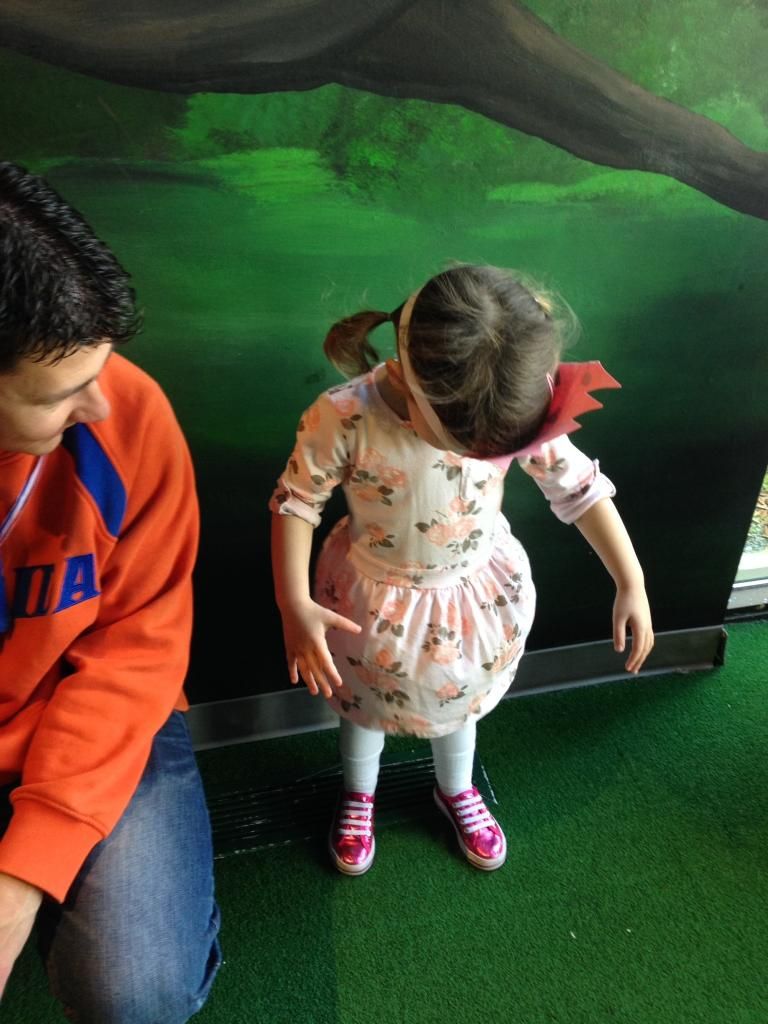 A little Marilyn Monroe action for Ellie in the play room
By that time it was time to head home for lunch and naps.
E.J.'s nap was brief and Ellie's was nonexistent, however, so E.J. and I ran some errands then met up with Ellie and Eric at the playground for a bit. The weather was lovely!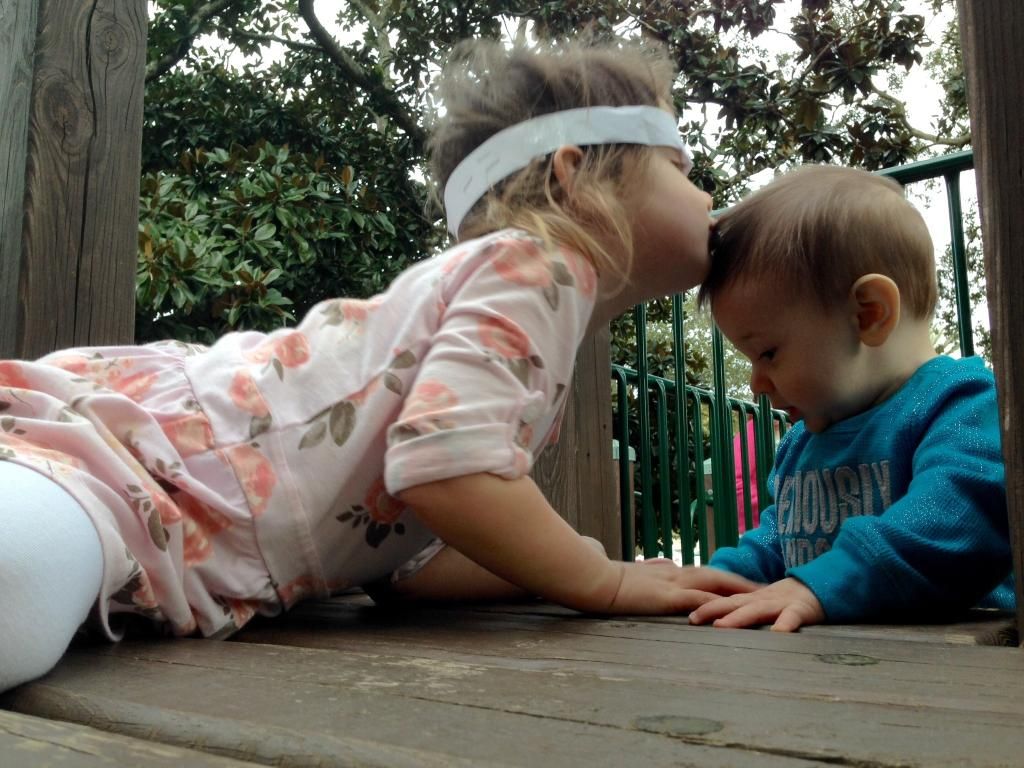 It was a really fun little Saturday!