After our fun day at Magic Kingdom on the Friday of Marathon Weekend, we took Saturday off from any wild, ambitious activity in favor of a more low-key day before the marathon on Sunday.
We spent most of Saturday morning hanging out at the hotel. Dr. Ellie/Anna was on call for check-ups as needed.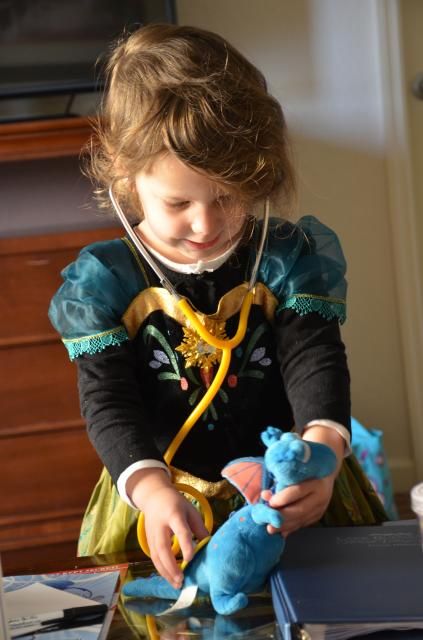 It's time for your check-up, Stuffy!
My mom drove over to Orlando to spend Saturday and Sunday with us, and when she got in we decided to just head over to Downtown Disney for a little bit to wander around and stretch our legs outside of the hotel. We had fun posing for photos and browsing through the shops.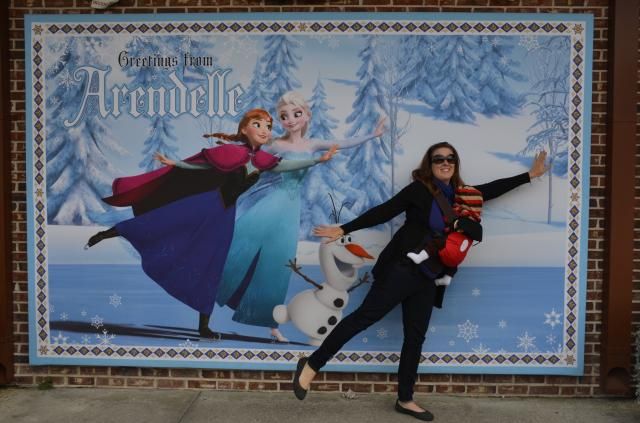 Greetings from Arendelle!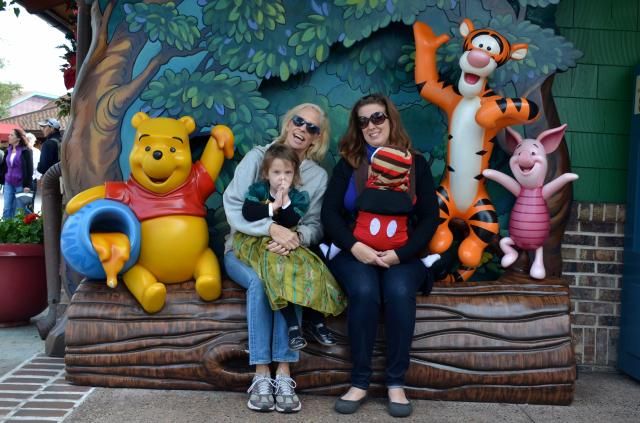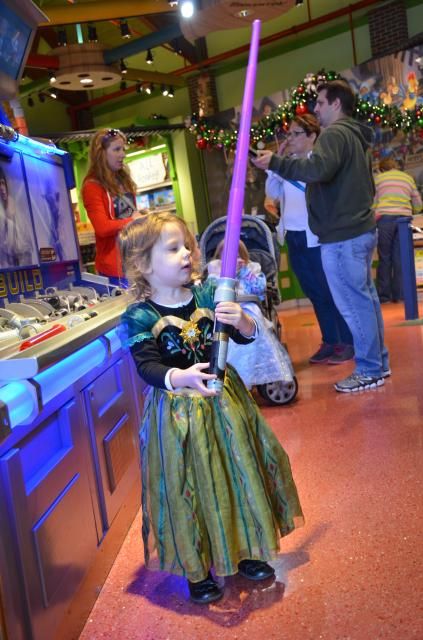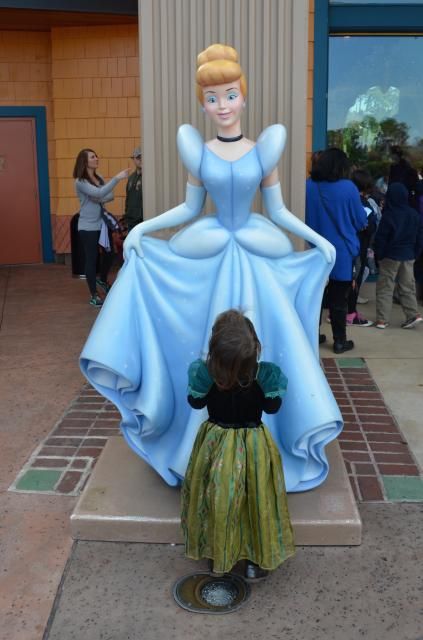 Ellie loved this Cinderella statue!
When we got back to the hotel it was time for lunch and naps. Poor E.J. was having a terrible time napping on this trip, and I'm not sure why. We even brought the little travel swing we used in St. Pete over Christmas, and that didn't do the trick in the slightest this time. Saturday he had a particularly rough time but when we finally got him down, my mom and I ran out to WalMart for some craft supplies—we wanted to make t-shirts to wear in support of Eric at the marathon! When we returned, Eric went down to the hotel hot tub for a bit while we made our shirts.
That evening we had dinner (peas and macaroni for Eric, and beef stew from a nearby Irish Pub for my mom and me, after a slight smoke alarm mishap). We were also treated to a show on endless repeat: Ellie's obsession with the
Frozen
soundtrack was really gaining traction and she spent most of the evening decked out in her Anna dress, singing and acting out her favorite Anna songs. Adorable, I tell you.
VIDEO: Ellie's "For the First Time in Forever (Reprise)
VIDEO: Another version of her performance! Also featuring bonus background fussing by E.J.
We sent Eric to bed early that night (as early as possible), and after the kids were asleep my mom and I stayed up late drinking wine and chatting while I sewed Mickey buttons on Eric's red running shorts so he could be festive for the marathon. Then it was off to bed!
Coming up next: MARATHON DAY!